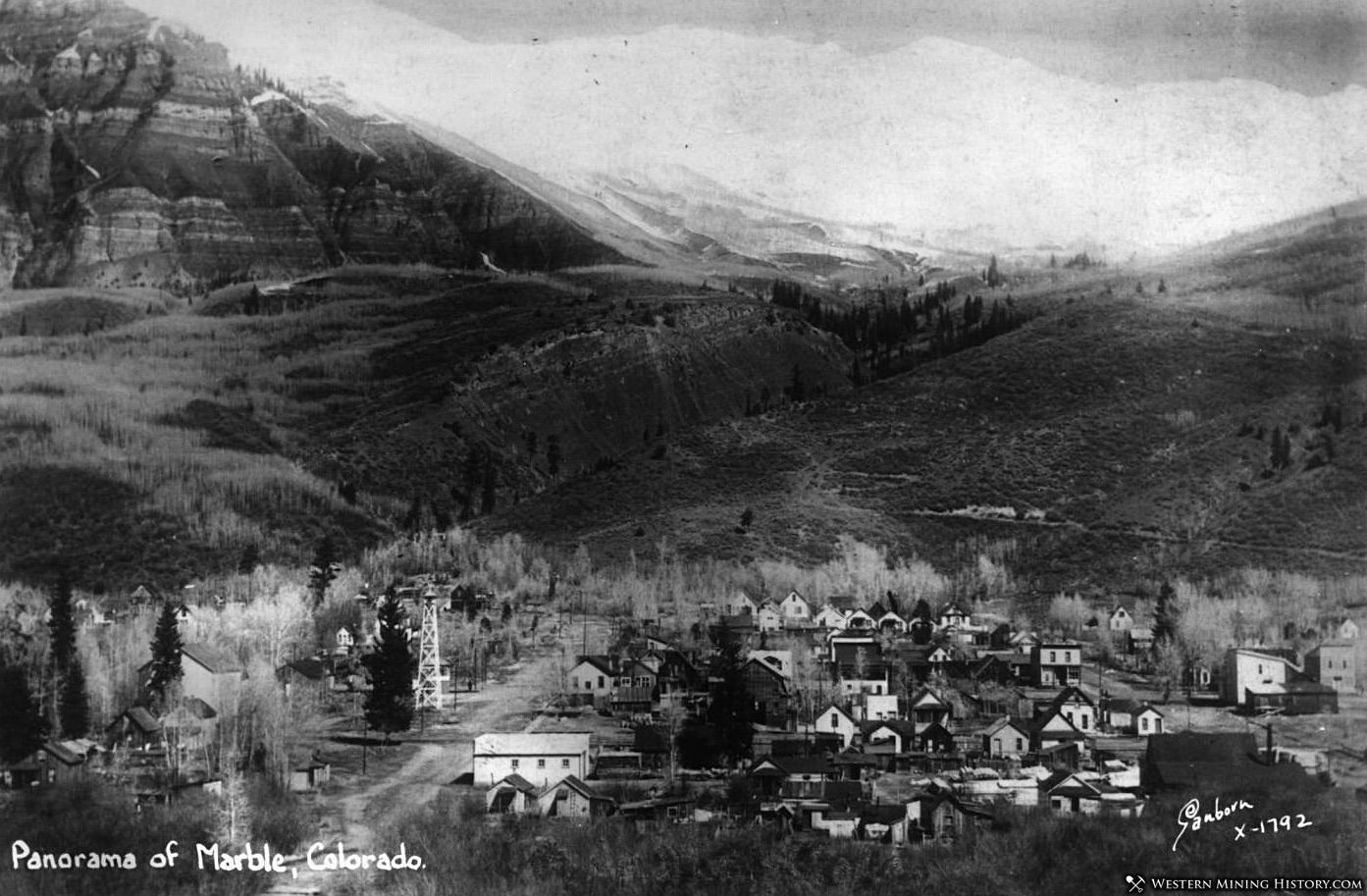 Marble Details
Status: Active Town
Date Settled: 1880s
Current Population: 130
Peak Population: 1,500 (1915)
Elevation: 7,950 Feet ( 2,423 meters)
Primary Mineral: Marble
State: Colorado
Gallery: View 25 Marble, Colorado Photos
Marble Description
Prospectors arrived in the Crystal River valley starting in the 1870s. In 1882, a large deposit of high-quality marble was discovered on Yule creek. By 1894 the Yule Marble quarry was shipping marble for projects like the new Capital building in Denver. Marble grew slowly until 1906 when a railroad line was built into marble and a new finishing mill and 3.5 mile tramway that linked the mill and the quarry were built. Marble peaked in 1915 with 1,500 residents.

The Yule marble deposit is said to be the world's largest. Yule marble is considered to be of exceptional quality, but the cost and difficulty of quarrying it at high altitude made Marble's marble industry extremely volatile, and many periods of boom and bust were experienced in the town. By World War I, the market for marble collapsed and most of Marble's Italian stone workers returned to conscription in the Italian army. Marble's population dropped to 50 people.

The Yule quarries reopened in 1922 to provide 500 train car loads of marble to build the Lincoln Memorial, and the Tomb of the Unknown Soldier in 1926. This revival was brief however, and by World War II the rail line was scrapped. Marble's marble industry was over. Most of the buildings in town were destroyed by avalanche or fire, or scrapped. Only a few original buildings remain.

Marble was slowly revitalized as a small mountain community that caters to summer tourists. Starting in 1990, marble began shipping once again from the Yule quarry, but the operation has had several closures and is intermittently active today.