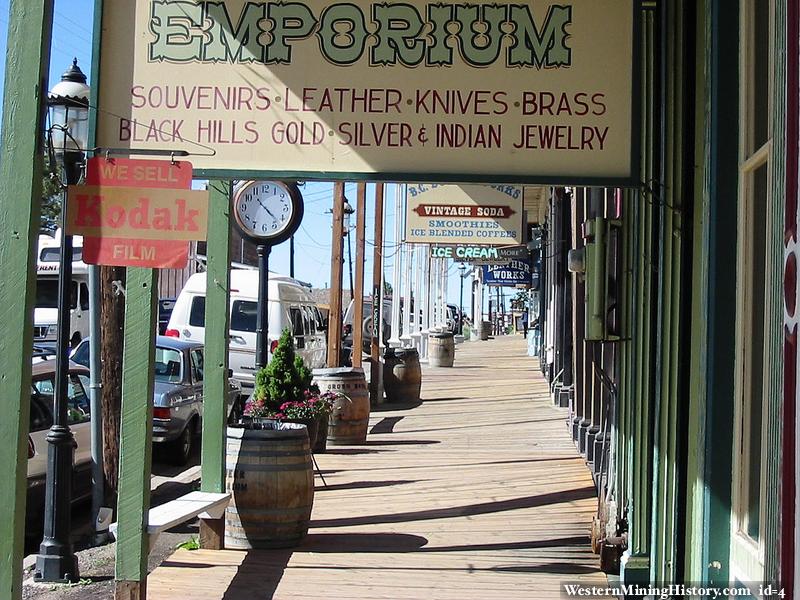 Virginia City Details
Status: Active Town
Date Settled: 1859
Current Population: ~ 1,000
Peak Population: 30,000
Elevation: 6,200 Feet ( 1,890 meters)
Primary Mineral: Silver
State: Nevada
Gallery: View 53 Virginia City, Nevada Photos
Virginia City Description
Click here to shop for Virginia City books and collectibles

Gold was discovered near Virginia City in 1859. Later silver discoveries proved to be some of the richest ever discovered. The wealth of Virginia City prompted Abraham Lincoln to rush Nevada into statehood so that the riches from the Comstock could be used to finance the Union effort during the Civil War. More than a billion dollars in gold and silver were mined here.

The staggering wealth contained in the ore deposits below Virginia City prompted radical developments in mining techniques and technology as miners delved deeper into the Earth than any in history. The mines were so rich, that Virginia City had its own stock exchange. George Hearst made his fortune here, and Mark Twain became a local journalist after trying his hand at mining and prospecting. The great wealth of the Comstock (the Comstock was the name of the mining district in and around Virginia City) fueled the development of San Francisco into the great city of the West Coast.