A user contributed two 1930's photos of a family business in Bodie, California. The following description was included with the photos.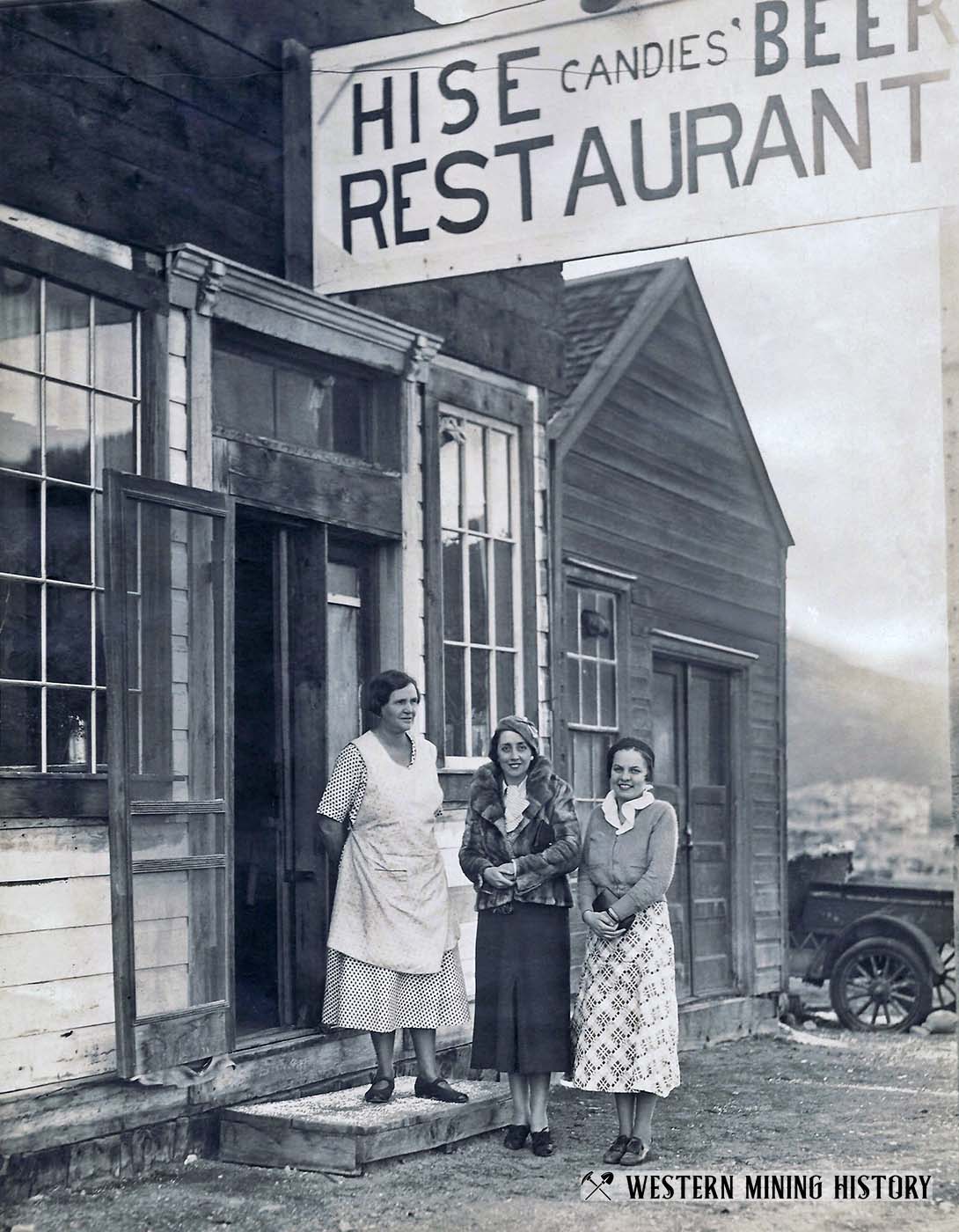 "I have attached two photos of my greatgrandparents, Ray and Rose Hise, outside their restaurant which I believe is now known as Sam Leon Bar and Barbershop. I'm not sure who the other well dressed women are in the second photo with my grandmother. These were taken in the mid 1930s. They left in 1937, having lived there nine years.
She had a thriving restaurant that was burned up in the 1932 fire on Main Street. Starting over, they rented this building that was once the town's mortuary. The owner leased it to my grandmother to run her restaurant if she fixed it up.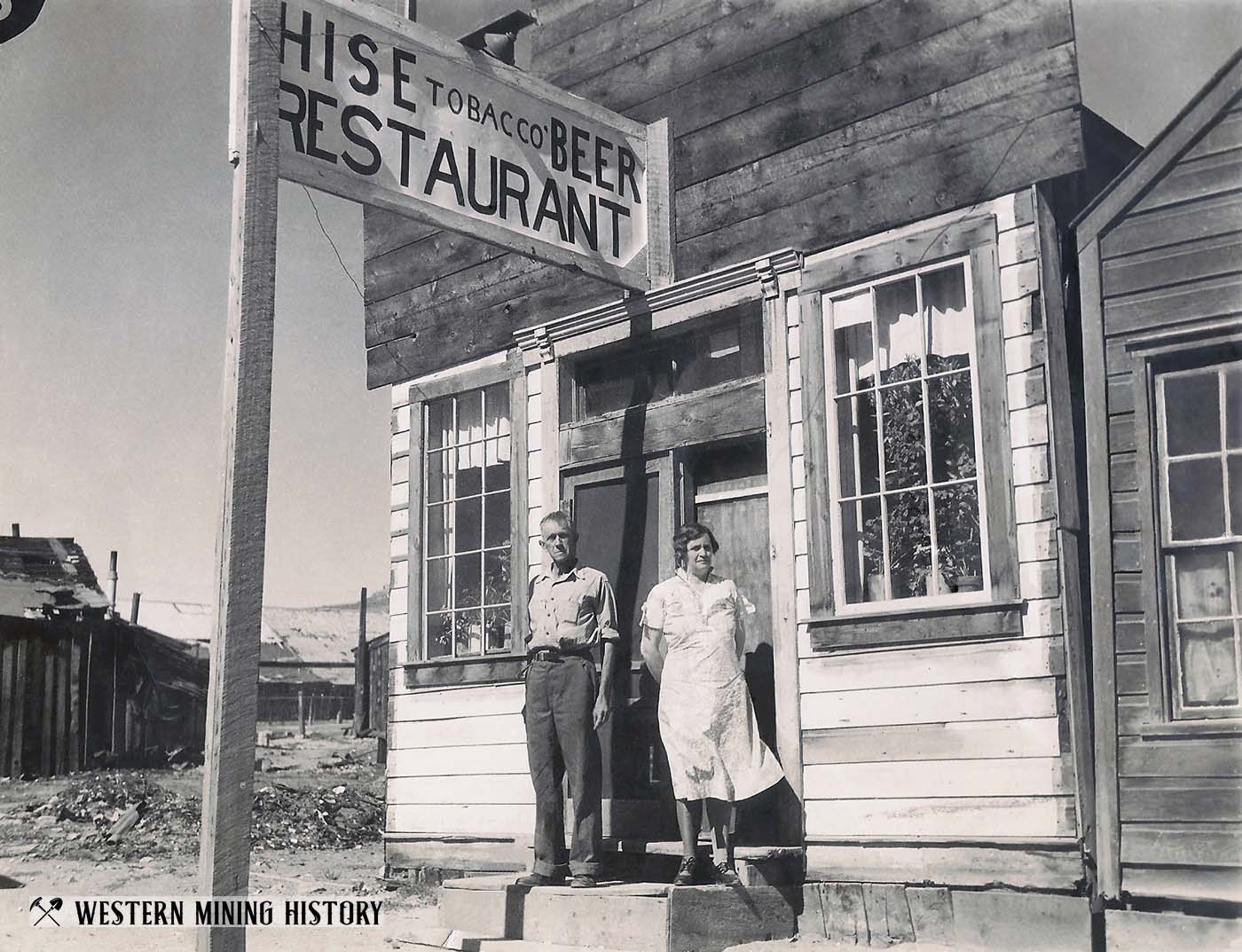 So they fixed the upstairs and had to put in windows in the front of the building. They put in used windows that don't match. As you see, it is the same windows in the Sam Leon Bar.
Thought you might enjoy these two photos of the Hise's restaurant. Wiley Post and Wallace Berry once ate at her restaurant as she was known to be the best cook and made the best homemade pies."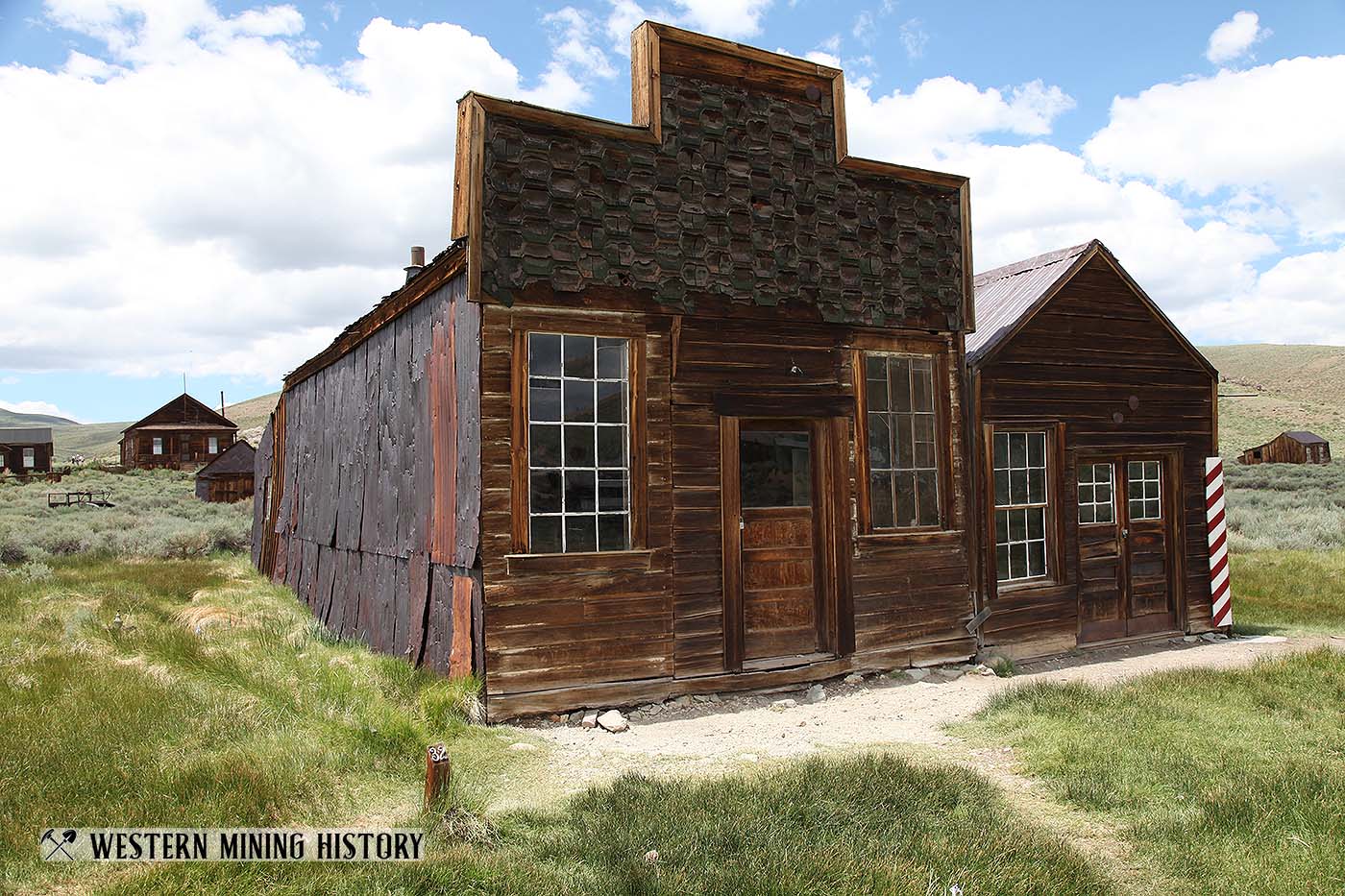 The photo above, taken in 2010, is of the building that housed the Hise business.
Check out the Bodie, California Town Profile