Historical newspapers are one of the best sources of information on what life was like in mining camps of the Old West. This post contains ads from The Daily Journal of Telluride, Colorado – April 18, 1896 edition.
This advertisement for the Sheridan Hotel announces new management under "Captain W.S. Walker", touts modern conveniences like electric lights and steam heat, and offers "Special Family Rates" and "Bus to and from all trains".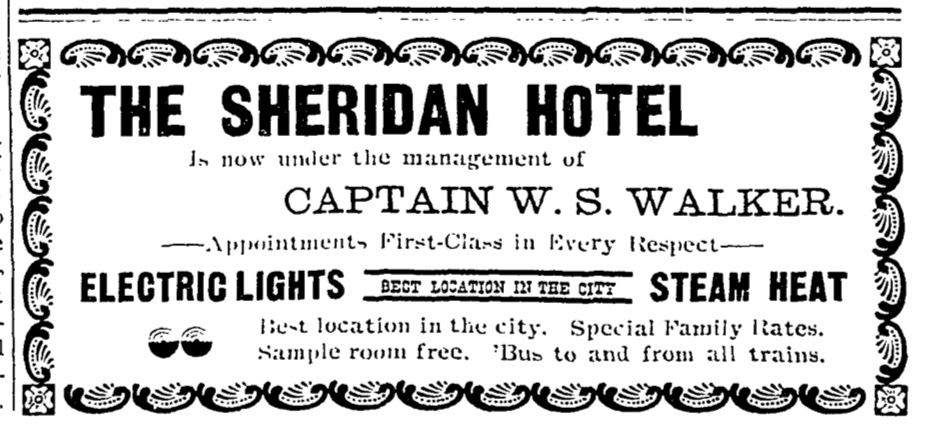 The Sheridan Hotel was originally built in 1891 and burned down in 1894. The "New Sheridan" opened in 1895 and still operates today – over 120 years later!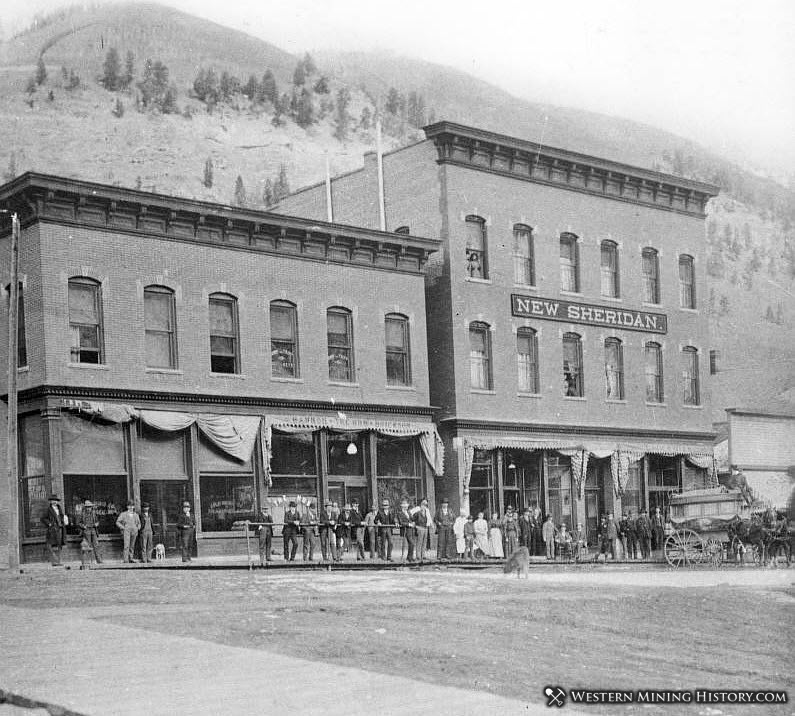 Restaurants of the day did plenty of advertising to attract hungry customers. This ad claims that the Metropole Restaurant is "The only first-class restaurant in the city" and offers luxuries such as oysters and fish at the rate of 35 cents for lunch and 50 cents for dinner.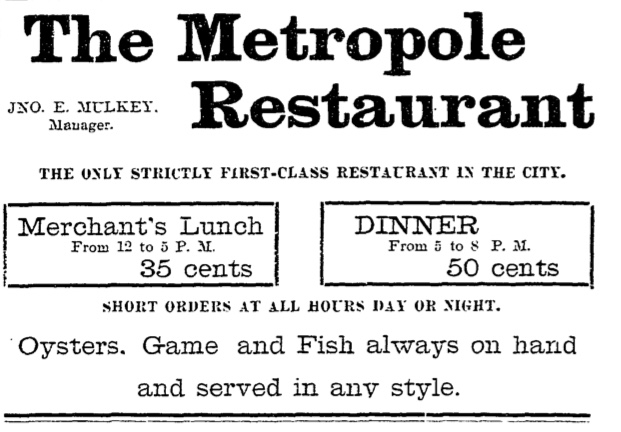 Optimistic mining brokers Painter & Rohwer of Telluride conclude that you are looking for an investment in mining. They claim that "The gold fields of San Miguel County are becoming extensively known, and are proving to be of greater value every week".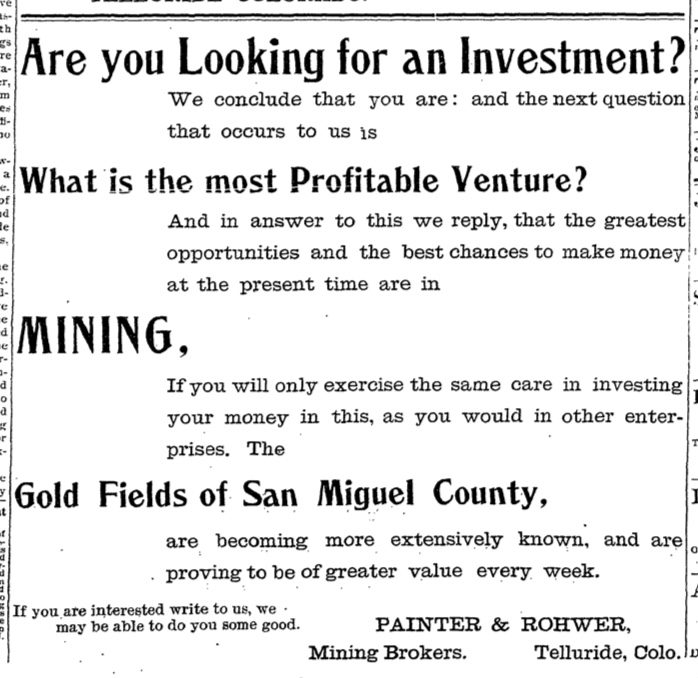 Distant companies would advertise their goods in local mining camps like this ad for wool suits from the Oregon Woolen Mill Company. Who needs proper spelling when advertising "the best tailor-madd suits ever sold in Telluride" when you include a little humor: "No X rays needed to detect the suits made by The Oregon Woolen Mill Co.".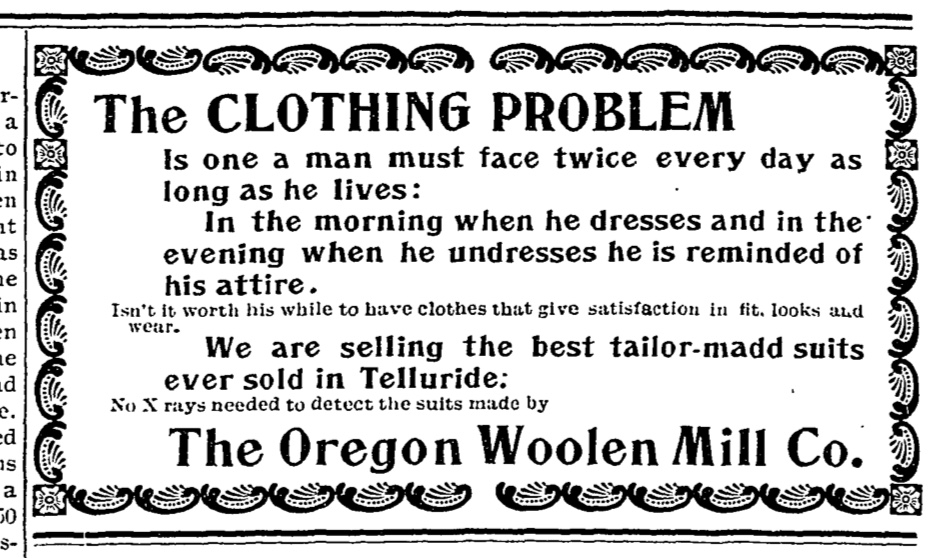 Interested in more photos and information on Telluride? Visit our Telluride, Colorado page.