Publication Info:
Gold Districts of California
Bulletin 193 California Division of Mines and Geology 1976
Table of Contents
The Bully Choop district is in the vicinity of Bully Choop Mountain in southeastern Trinity County about 15 miles southeast of Weaverville. The Bully Choop and Cleveland mines, the principal gold sources, were active from the late 1880s through the early 1900s. There was some prospecting here again in the 1930s. The deposits consist of zones of quarrz stringers containing free gold and often abundant sulfides, which include chalcopyrite and arsenopyrite. The are shoots had stoping lengths of more than 200 feet. Country rock consists of gneiss, hornblende schist, mica schist and some limestone.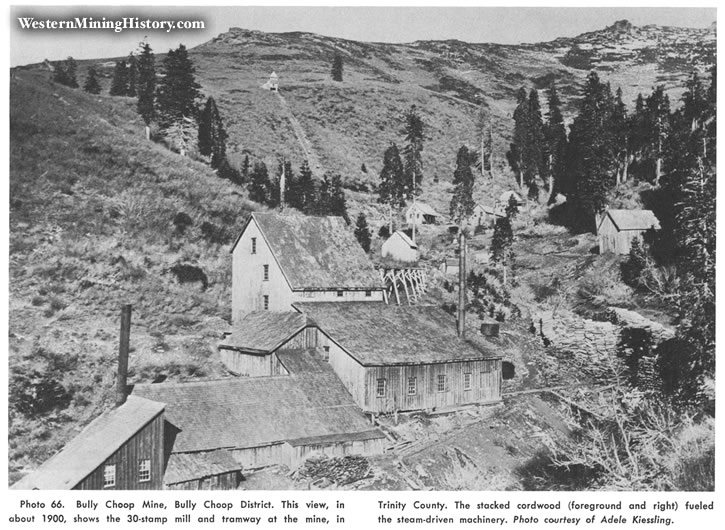 Bibliography
Averill. C. V., 1933, Trinity County, Bully Choop and Cleveland mines: California Div. Mines Rept. 29, pp. 15-19.
Page 1 of 1