Publication Info:
Gold Districts of California
Bulletin 193 California Division of Mines and Geology 1976
Table of Contents
Cottonwood Creek, which forms the southwest border of Shasta County and is a tributary to the upper Sacramento River, has yielded substantial amounts of gold. Its principal tributaries, Crow, Antelope, Dry, and Roaring River Creeks, also have been productive. During the 1930s, the area was worked by both dragline and bucket-line dredges. Digging depths were mostly 10 feet or less.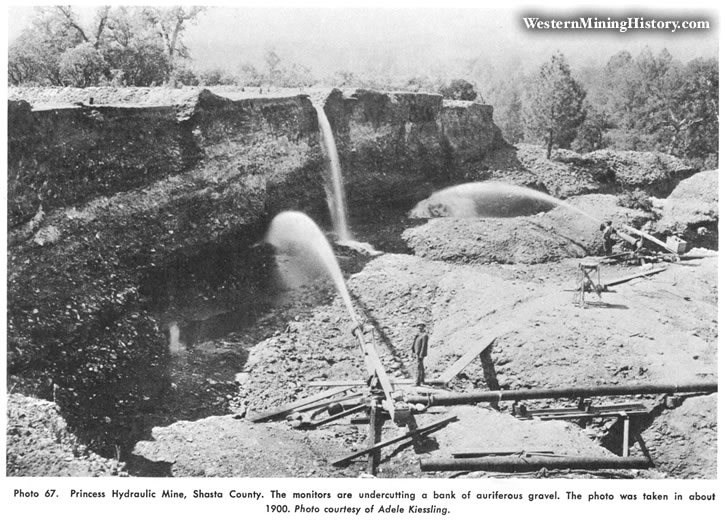 Bibliography
Averill, C. V., 1938, Gold dredging in Shasta, Siskiyou and Trinity Counties: California Div. Mines Rept. 34, pp. 96-126.
Page 1 of 1