Publication Info:
Gold Districts of California
Bulletin 193 California Division of Mines and Geology 1976
Table of Contents
This district is in the central San Gabriel Mountains in Los Angeles County, in the general vicinity of Mount Gleason about 15 miles due north of Pasadena. There are a number of small lode-gold deposits, the principal ones having been the Los Padre and Mount Gleason mines. The veins are narrow and in places contain small amounts of gold and sulfides. All have been idle for many years. The country rock is granite and schist.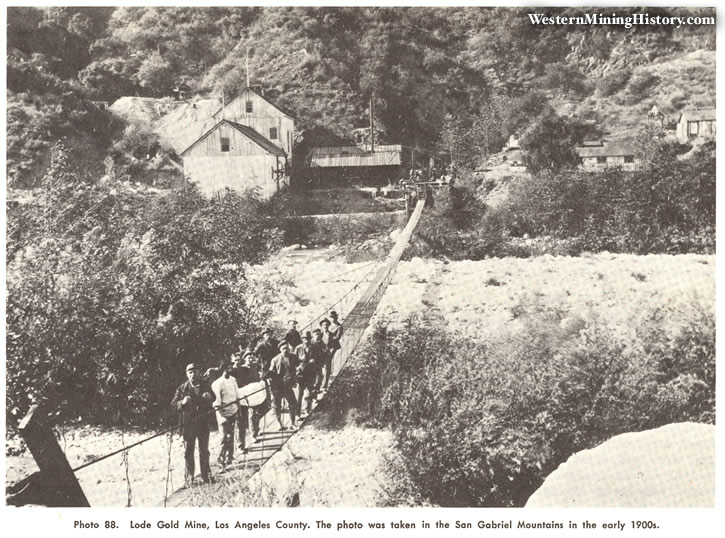 Bibliography
Sampson, R. J., 1937, Los Angeles County, Mount Gleason mine: California Div. Mines Rept. 33, pp. 187-188.
Page 1 of 1