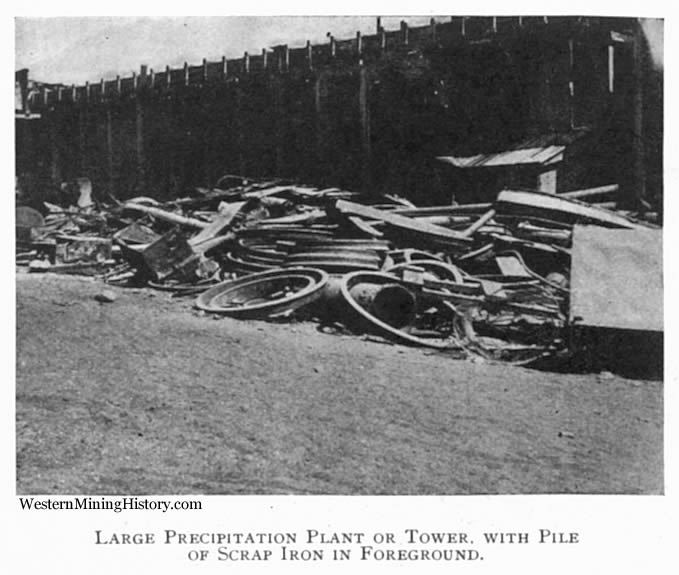 At first the heat and gas were terrific. Cages full of fresh men with cold, wet sheets wrapped about their stripped bodies were scnt down with rapid precision while returning cages brought up the jaded fellows who had fought as long as they could to finally wither uncler the heat.
It was found impossible to fight the fire in the rocks with water, the natural enemy of fire. The action of the water on the red hot granite is to cause steam, gas, and when applied suddenly, explosions.
And so the object at first was to drive the flames into the deep workings of the mine and to close all avenues of air with great bulkheads of cement, limiting the territory of the flames and closing, little by little, the passages leading to the fire, thus making them air tight and smothering gradually the body of the heat center.
The underground fire affected directly the St. Lawrence, the Anaconda and the Neversweat mines, called the "Hill group." For a year following the fatal act of carelessness of "Big Bill" Henshaw, mining in these properties was practically suspended during which time the management was engaged in checking the spread of the fire. Many deaths resulted from the bitter fight with heat and flames, but in 1894 man's efforts had conquered the underground elements and the bulk of work was directed in taking out ore while a picked force of men was kept for no other purpose than to watch and keep down the fire.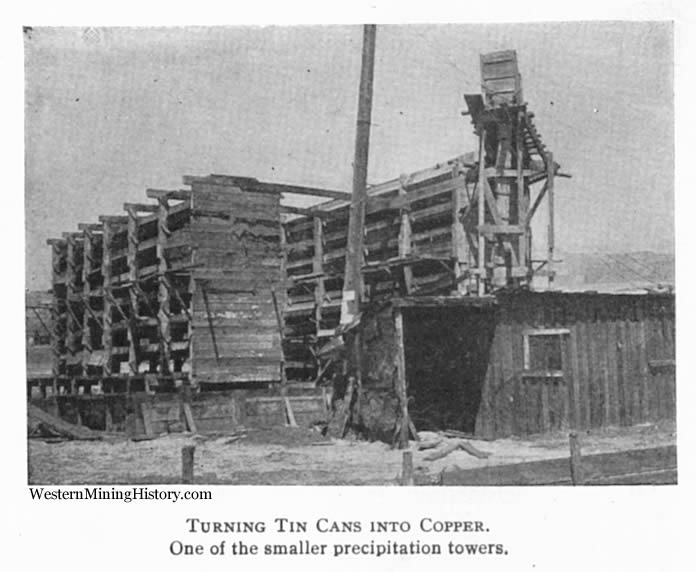 Jack O'Neil is superintendent of the "Hill group" today and has been from the time in 1894 when Marcus Daly became convinced that the young Irishman was the best fire fighter out of all Butte's 10,000 miners. The Amalgamated Copper Company, which bought over the Daly interests when that great financier and "Copper King" died, will keep O'Neil as long as he lives, if for no other reason than that he knows the fire situation and can be trusted to watch the safety valves of the deep mines with eagle eyes.
Once in a long while the fire gets the upper hand of O'Neil and his force of fire fighters, as recently when flames seized the Berkley mine, but not often. O'Neil wins. He isn't the kind to lose.
Nine years ago, or during April, 1900, to be exact. Jack O'Neil conceived the idea of flooding the mines afflicted with the smouldering fire. The miners and mules were drawn to the surface, and the pumps, which had kepl the water in the shaft from rising, were stopped. The water rose rapidly and in a few days had filled all the lower workings of the mines. It finally rose to the 500 foot levels. During the time the water was filling the mines steam and gas came up in great volumes to finally subside.
Page 3 of 6