Mine Discovery Tools for Google Earth Pro – Siskiyou County, California – includes USGS gold and non-gold mine locations, district locations, and mining claim locations by PLSS section. Also included are an eighteen-page user guide and a six-page guide on doing claims research with the BLM's LR2000 application.
Click here to learn more about Mine Discovery Tools from Western Mining History
This package includes the following high-resolution quad maps:
68 Forest Service quads
68 USGS quads
Package download is 387 megabytes.
Mine Discovery Tools are available with Gold level memberships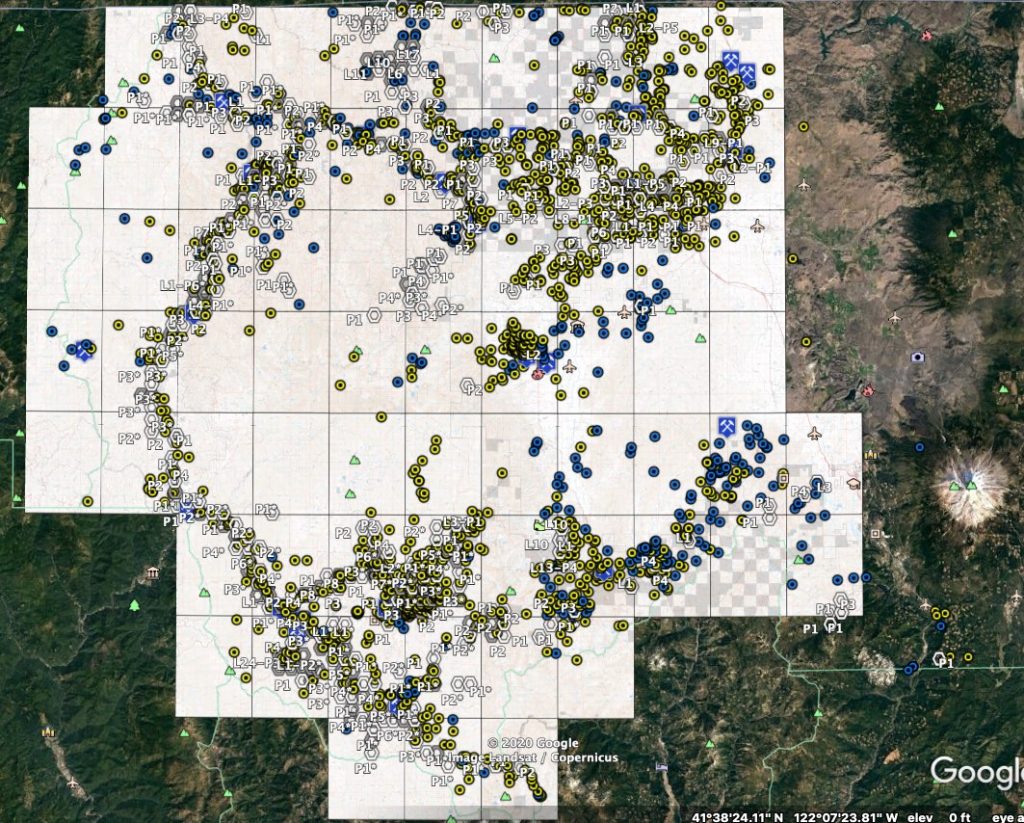 Mine Discovery Tools are available with Gold level memberships