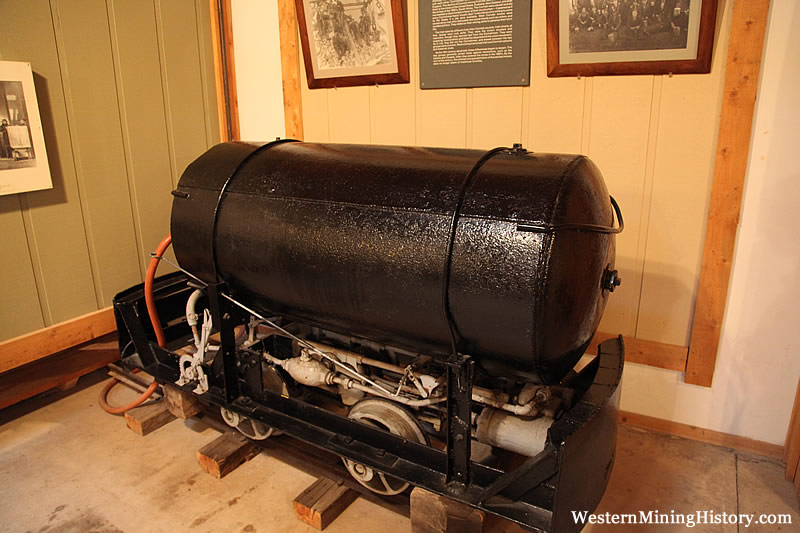 Compressed Air Trammer - Western Museum Of Mining & Industry
Photo Details
Year: 2009
Copyright: 4 Original photography - WesternMiningHistory.com
Source: N/A
Photographer: N/A
Description: Compressed air trammer. There were two styles of trammer, a corporate style, with a tank that could hold 750-1000 psi, and a mining trammer (100 psi
tank). Corporate trammers tended to be used above ground or on an incline to haul ore out from the mine. Mining trammers were used below ground to move ore carts

Western Museum of Mining & Industry - Click here for more info on WMMI. Western Mining History highly recommends this excellent organization in Colorado Springs, CO.
Tags