The Western Mining History Members` Journals are members-only, in-depth articles on topics related to the mining West.
Click here for information on memberships at Western Mining History
Volume 3: Saga of the War Eagle Mines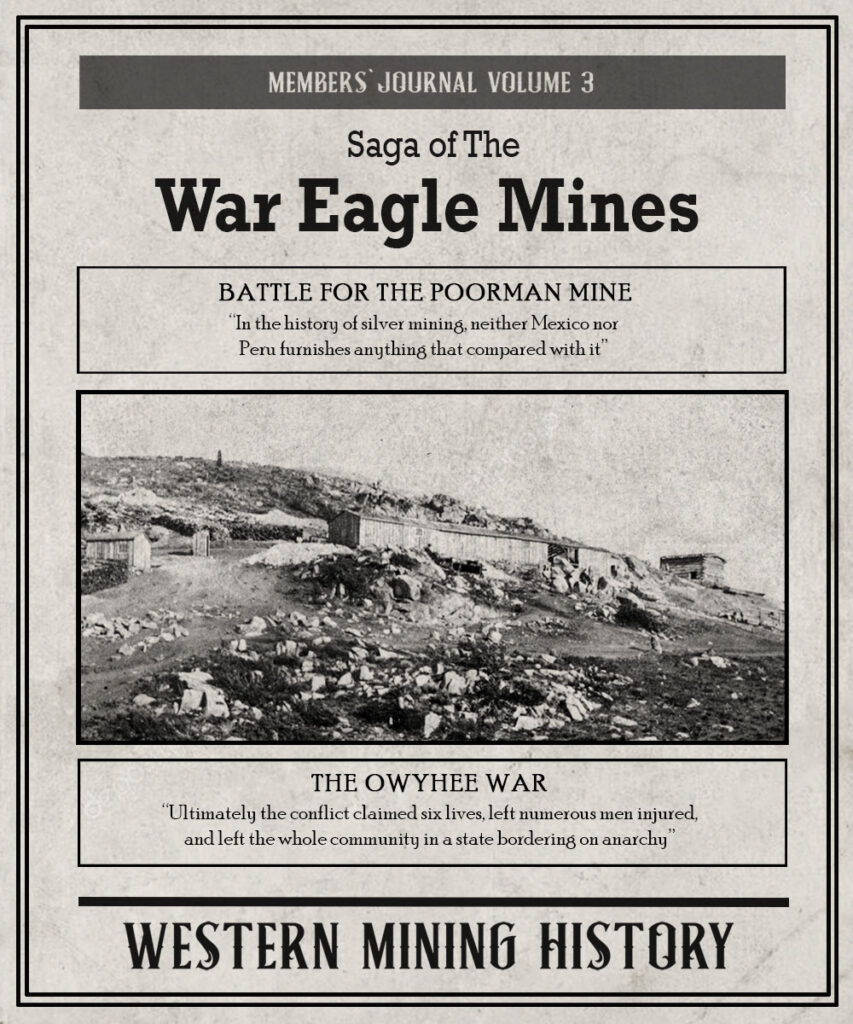 Following the discovery of gold in California in 1848, many incredible stories came out of the mining West. Some of those stories described events that seem too outlandish to be true, events so incredible they would make great movies today, yet most people have never heard of them. One such story is that of the mines on War Eagle Mountain, located in southwest Idaho's Owyhee Mountains.
"With men standing directly on top of a literal treasure trove, conflicts immediately erupted over ownership of the claims. These conflicts played out both in courts of law, and in battles both above and below ground….. This is the story of the War Eagle mines in the 1860s."
Click here to read Volume 3: The Saga of the War Eagle Mines
Volume 2: Mill Locations of the Comstock Lode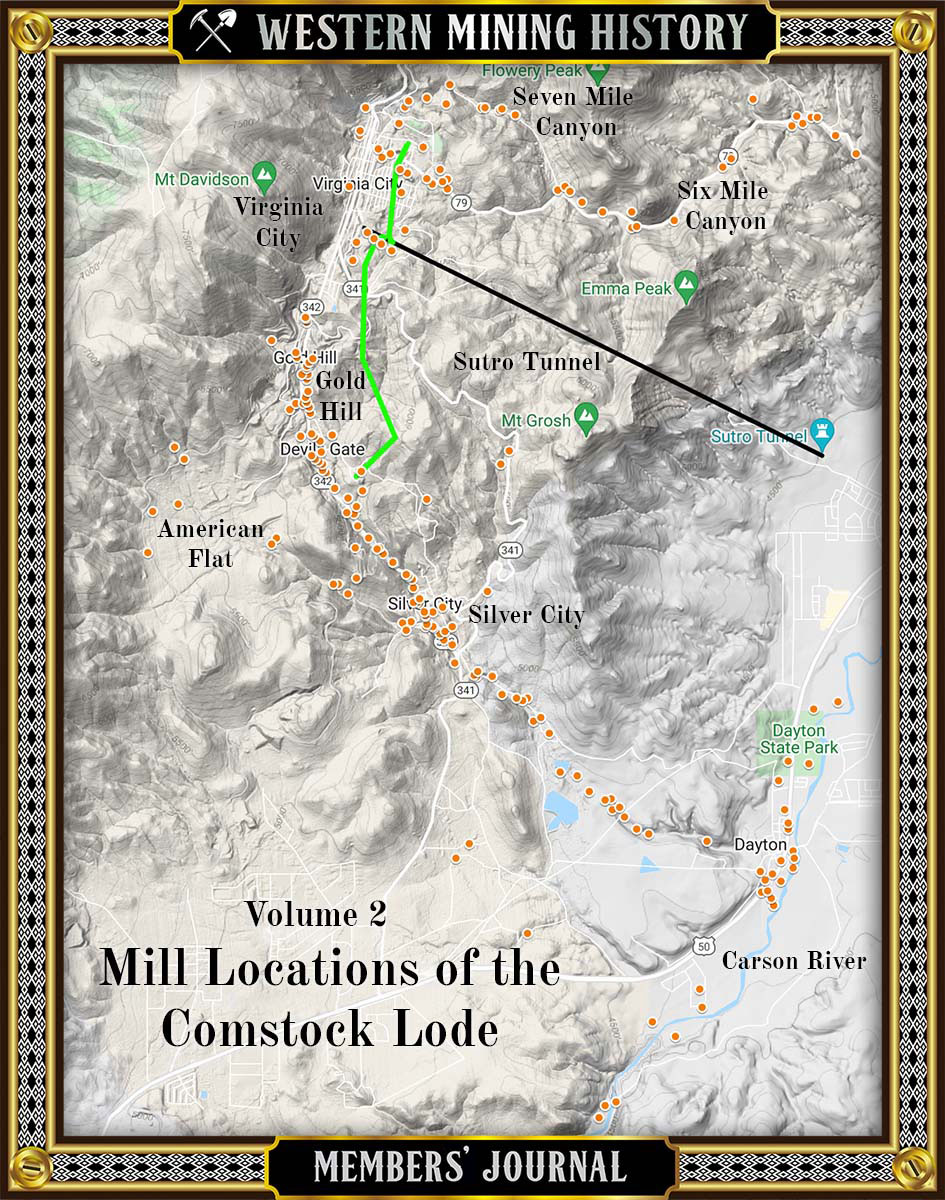 The Comstock Lode of Nevada was one of the richest deposits of precious metals ever discovered, and the mining bonanza that occurred there is one of America's most significant historical events. It is often difficult to understand the scale and importance of the West's great bonanza mining areas without diving into the details of the activity that occurred during the peak years of each district.
The purpose of this article is to recreate a sense of scale of the mining and milling operations of the Comstock Lode during the 1800s by presenting maps of the distribution of the hundreds of mills throughout the area, and photos of some of the more prominent milling operations that processed ore from the mines.
Included are an interactive Google map of the historical mill sites, downloads for Google Earth, including the route of the Sutro Tunnel.
Click here to read Volume 2: Mill Locations of the Comstock Lode
Volume 1: The Western Prospector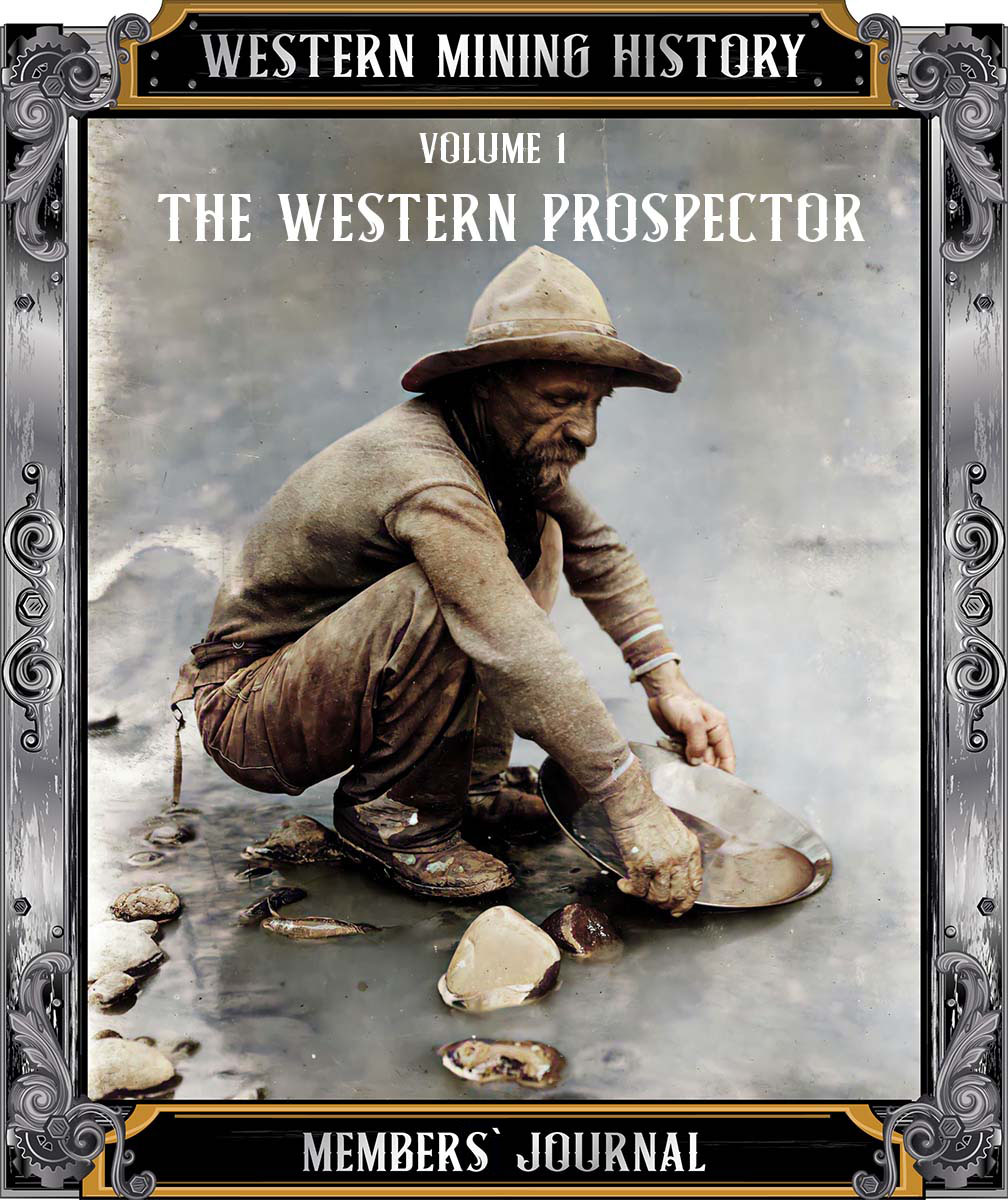 Dating back to the earliest days of the California Gold Rush, prospectors were looked upon by the general public as the solitary heroes of the western frontier. They were responsible for the rapid discovery of California's seemingly endless placer gold mines, and soon were tracing those placers back to their sources in what became the region's great underground mines.
"The Western Prospector" details the history of prospectors in the West, including numerous historical photos.