In Paper One of "A Peep At Washoe", the author describes the mood in California as yet another great mining excitement sweeps the state. The article is comical in tone, yet contains many interesting details related to the rush to the newly discovered Comstock mines.
(1860 Harper's New Monthly Magazine)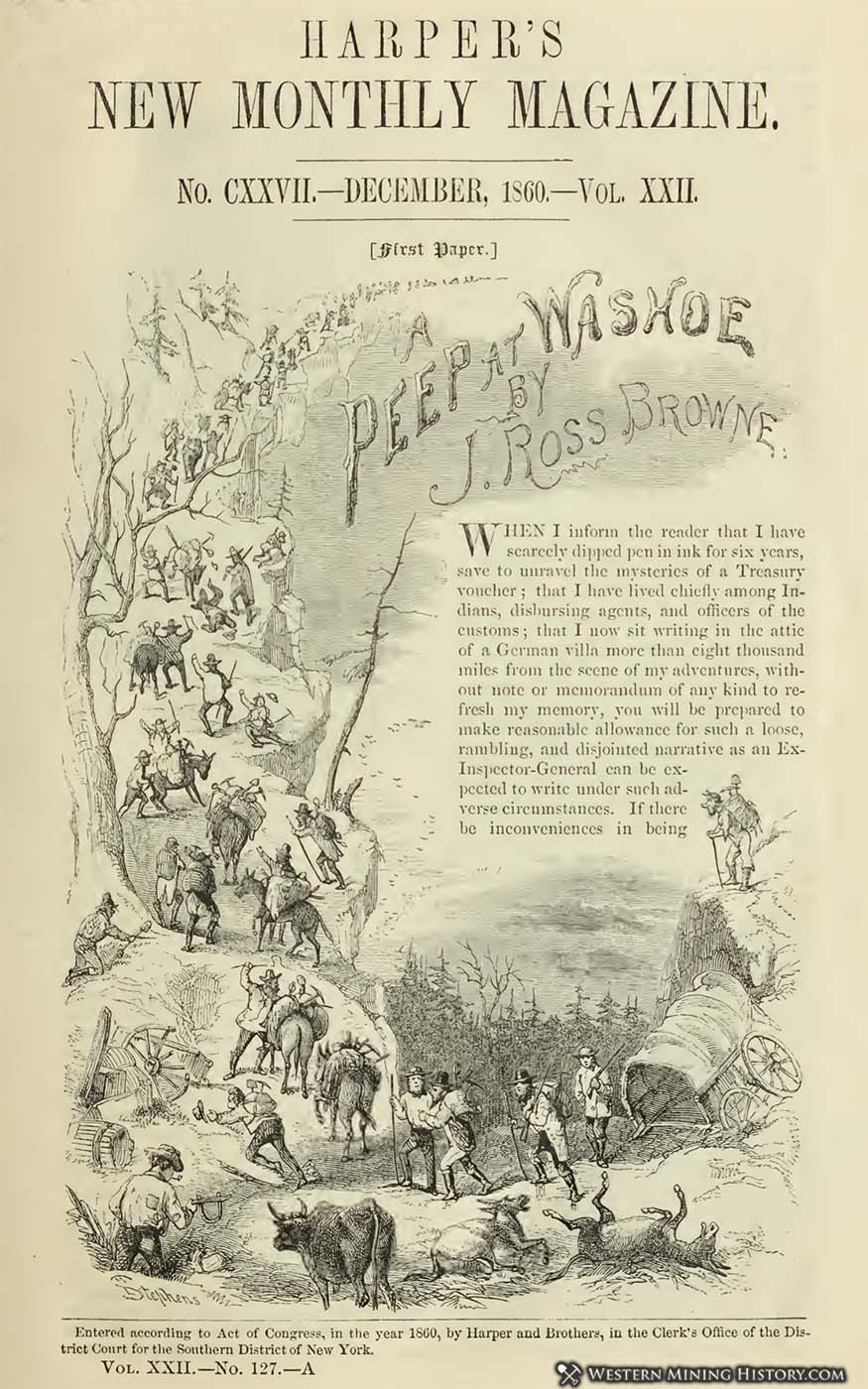 This page is for members only. For information on memberships at Western Mining History, See our memberships page.