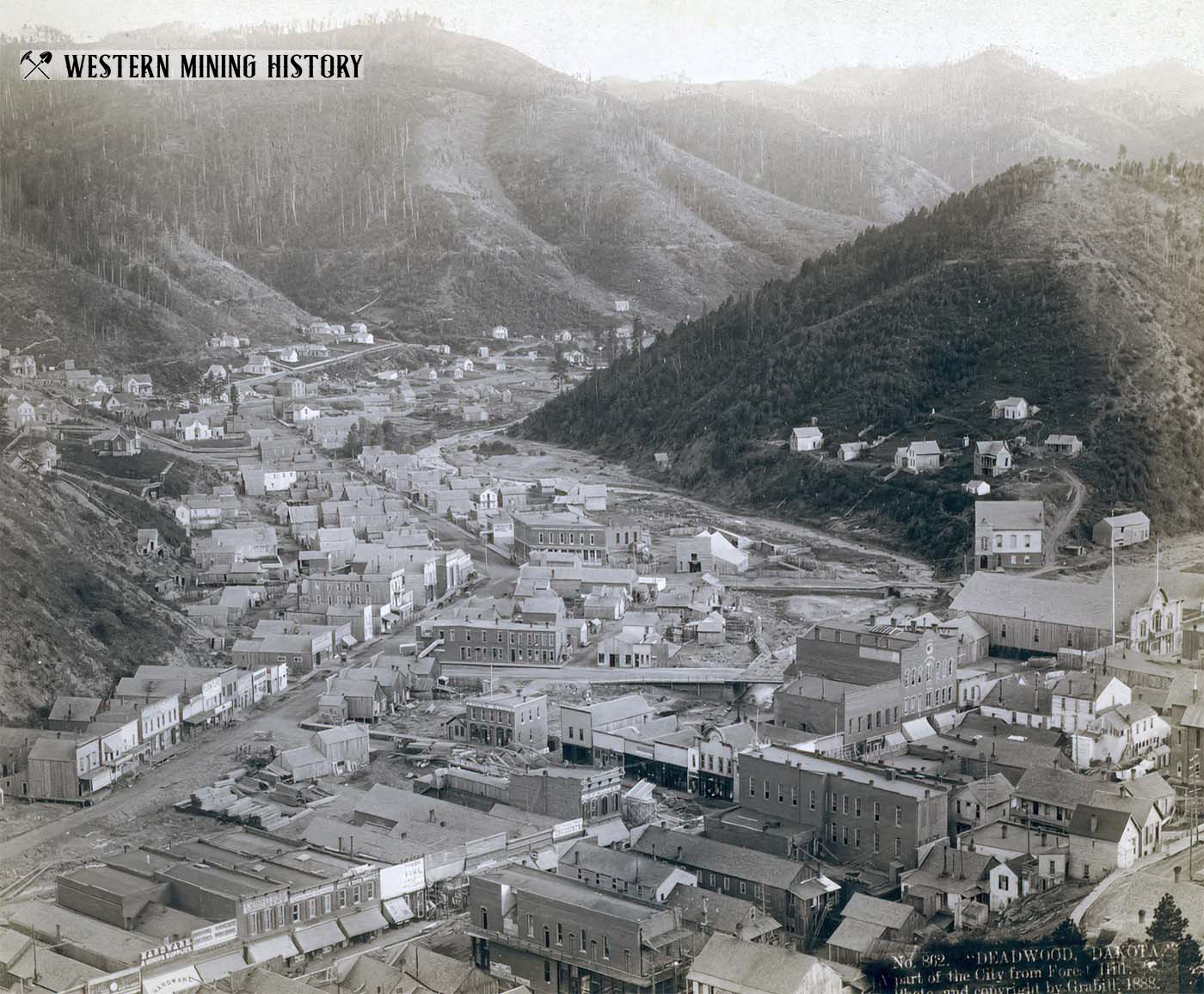 Deadwood Details
Date Settled: 1876
Current Population: 1,380
Peak Population: na
Primary Mineral: Gold
Deadwood History
The Black Hills of South Dakota were long part of Lakota Indian territory, and were considered sacred by the Lakota. The Fort Laramie Treaty of 1868 established the Sioux Reservation and reinforced that the Black Hills were Indian territory. The combination of hostile Indians, and the U.S. army enforcing the exclusion of prospectors and explorers from the area, resulted in the Black Hills riches remaining undiscovered by the hordes of miners traveling west to other mining districts.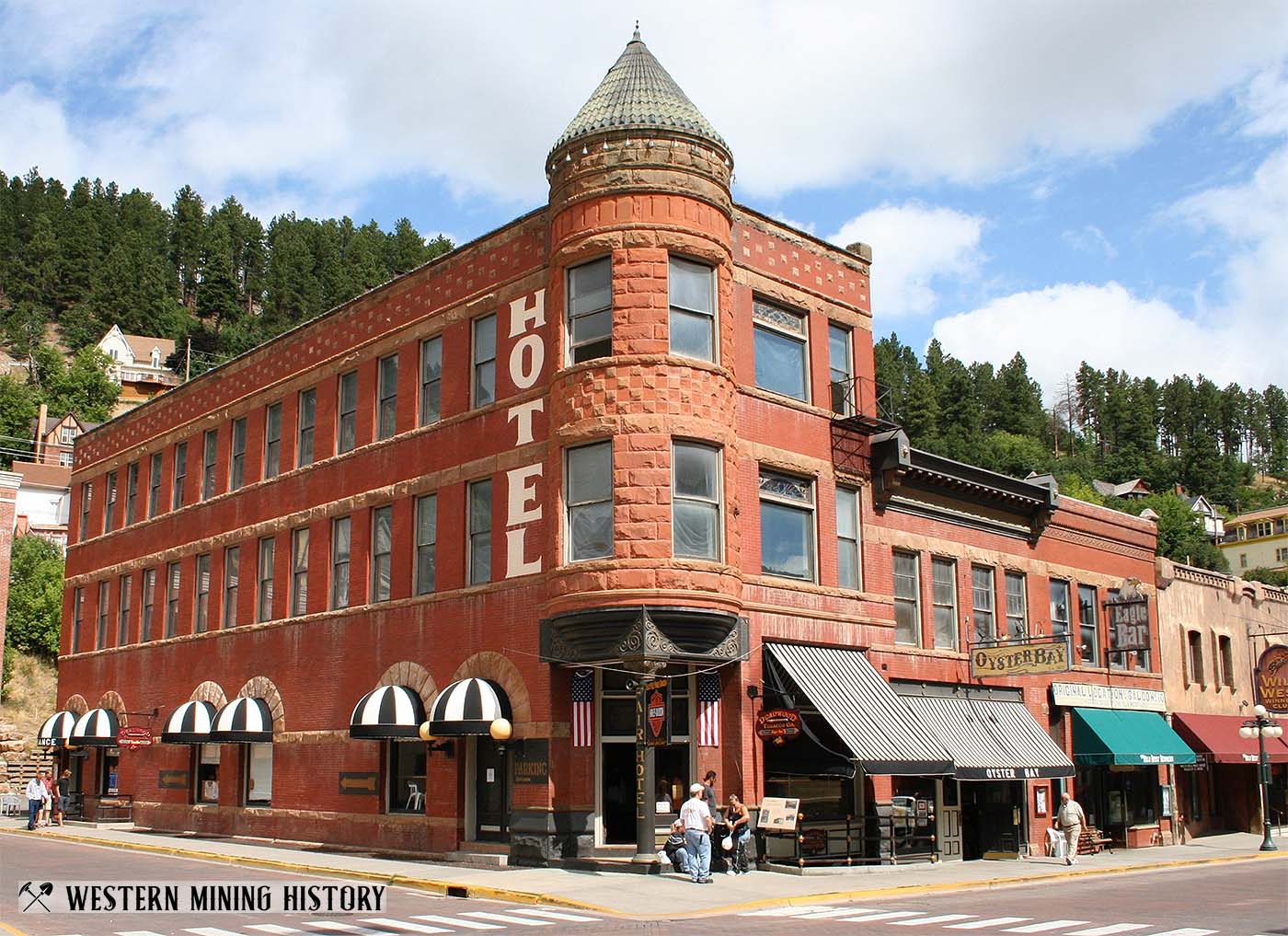 Deadwood South Dakota
In the early 1870's, rumors of gold in the hills resulted in waves of miners entering the hills that neither Indian hostility nor government intervention could stop. The situation culminated in the discovery of gold in 1876 at Deadwood Gulch, and the subsequent founding of the town of Deadwood. The treaties with the Indians were broken, the Indians were moved out of the Black Hills, and the Black Hills Gold Rush was on.
Deadwood became famous as the site of Wild Bill Hickok's murder in 1876. Deadwood is the final resting place of Wild Bill, Calamity Jane, Seth Bullock, and many other colorful characters of the Wild West. The Black Hills went on to be the richest single gold mining district in the United States, eventually producing over 25 million ounces of gold.
Today Deadwood has been revitalized as a gambling and tourist center. Gambling revenue has paid for extensive renovation and historical preservation in the historic mining town. The buildings of Deadwood are some of the most beautifully preserved of any mining town I have visited.
Premium members have access to Google dynamic maps. Click here to read about recent changes to the maps