These are all the gold related articles and books available at Western Mining History.
Gold Articles
The Discovery of Gold in California
History of Arizona Gold Mining
The Top Ten Gold Producing States
Contemporary U.S. Specimen Gold
Where's The Gold?
The following articles identify areas with high potential for gold discovery by looking at statewide distribution of mining districts and where historical gold mines coincide with modern placer mining claims. The data used in these articles is from the WMH Gold Maps.
Where to Find Gold in California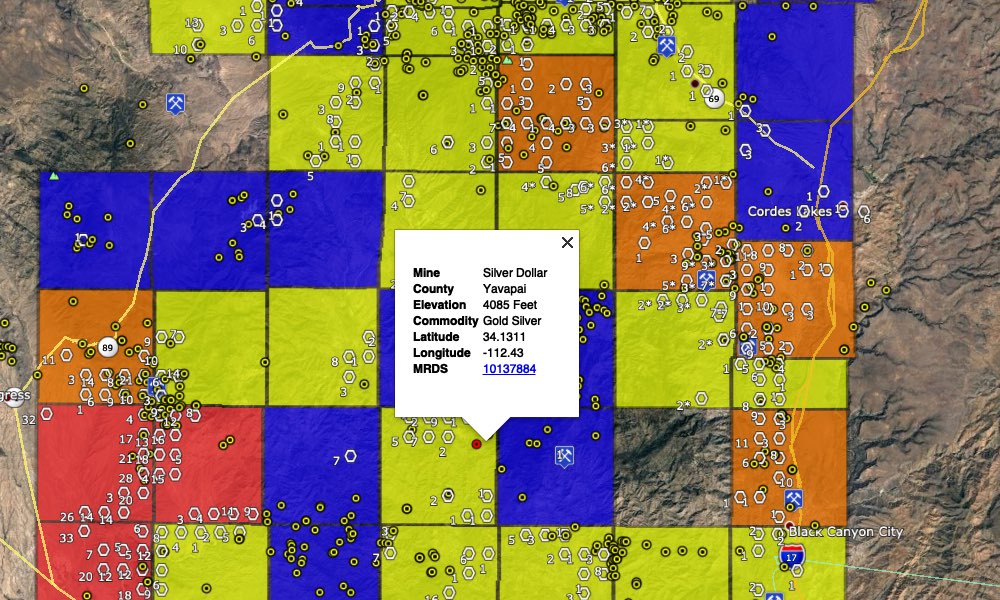 ---
Gold Districts of Nevada looks at Nevada's top gold districts and is based on data from the WMH Nevada Mining Atlas.
---
Where to Find Gold: The Top Ten U.S. Counties examines the ten counties with the highest density of active placer mining claims.
Gold Related Books
The following are full books on various gold-related topics.
Placer Gold Deposits of Arizona
Principle Gold Producing Districts of the United States
Placer Examination – Principles and Practice
Members Only Content
Gold Maps for Google Earth Pro
Mine Discovery Tools for Google Earth Pro