"A million cubic yards means nothing to the ordinary man, but if it was loaded onto a string of heavy ore cars you would count 40,000 before the string had passed, and they would, coupled, occupy 380 miles of track. The yearly load would fill a train extending for 19,000 miles, three fourths of the journey round the equator."
(1915 Scientific American)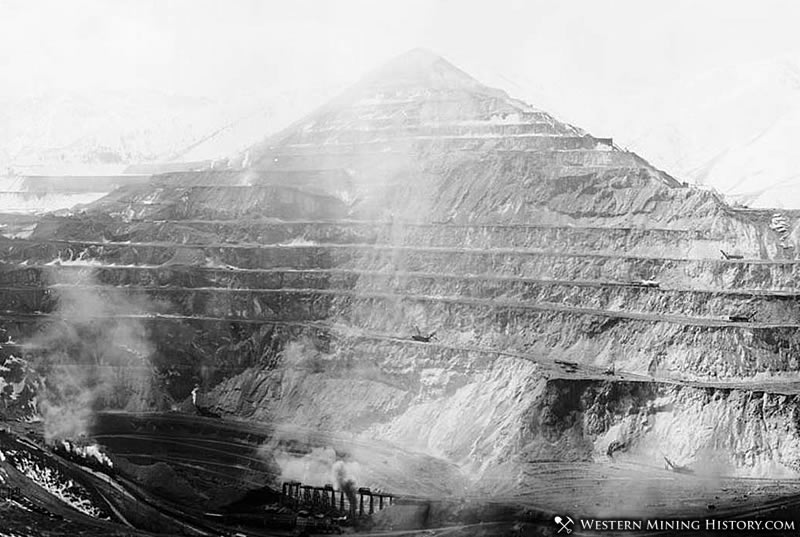 This page is for members only. For information on memberships at Western Mining History, See our memberships page.