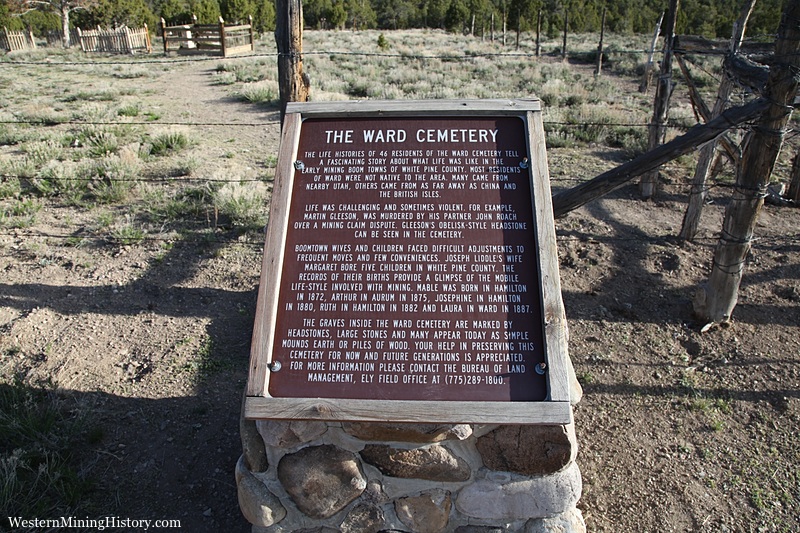 Ward Cemetery
Photo Details
Source: N/A
Photographer: N/A
Description
Sign Reads:

The life histories of 46 residents of the Ward cemetery tell a fascinating story about what life was like in the early mining boom towns of White Pine County. Most residents of Ward were not native to the area. Many came from nearby Utah, others came from as far away as China and the British Isles.

Life was challenging and sometimes violent. For example, Martin Gleeson, was murdered by his partner John Roach over a mining claim dispute. Gleeson's obelisk-style headstone can be seen in the cemetery.

Boomtown wives and children faced difficult adjustments to frequent moves and few conveniences. Joseph Liddle's wife margaret bore five children in White Pine County. The records of their births provide a glimpse of the mobile life-stule involved with mining. Mable was born in Hamilton in 1880, Ruth in Hamilton in 1882 and Laura in Ward in 1887.

The Graves inside the Ward Cemetery are marked by headstones, large stones and many appear today as simple mounds of earth or piles of wood. Your help in preserving this cemetery for now and future generations is appreciated.


Tags