Forest City History
Forest City had a post office from 1854 to 1947, although the name was changed in 1895 to just "Forest".
First settled in 1852, the camp was originally known as Brownsville, then Elizaville, and finally Forest City when the post office was established in 1854.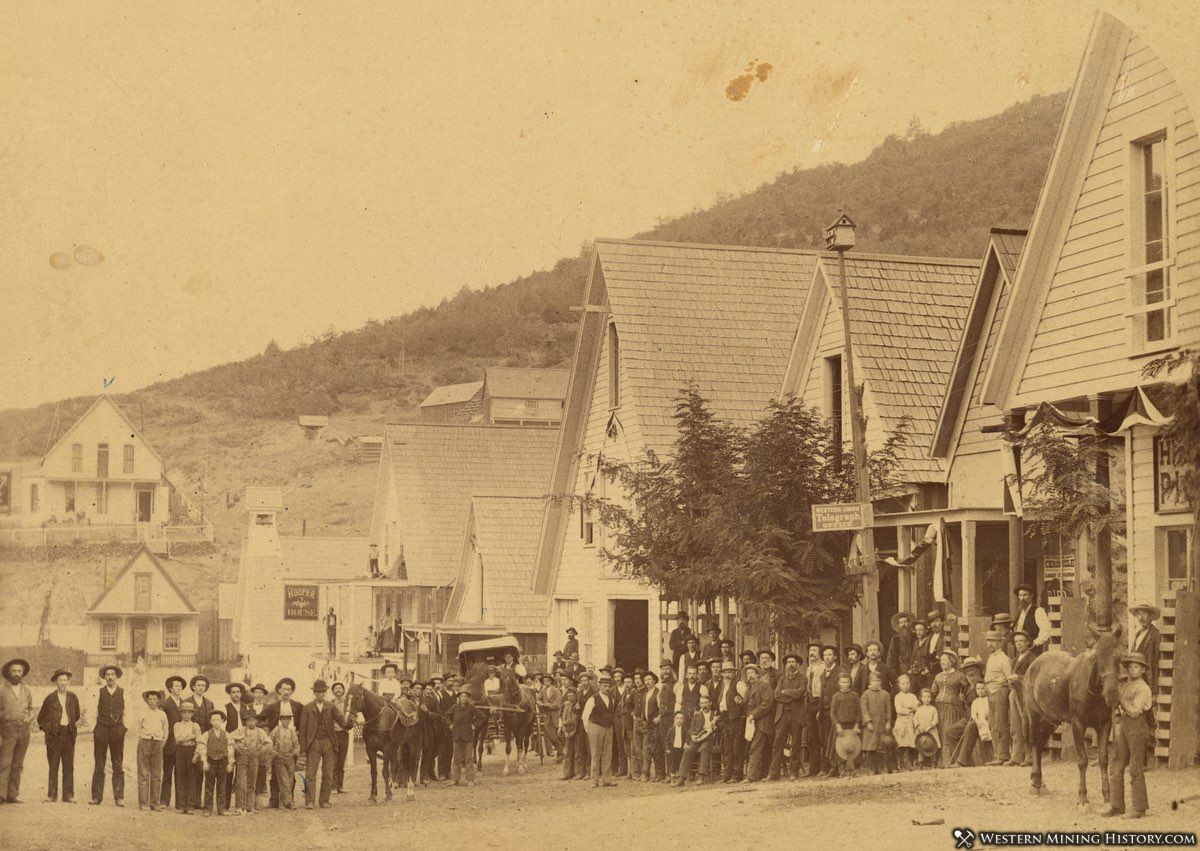 Forest City, California ca. 1880
Forest City was an important mining camp and trade center during the 1850s. Unfortunately not a lot of details were recorded about the camps that developed quickly and peaked in the 1850s, but it is estimated that it had a population of over 1,000 during most of that decade. Over 30 commercial businesses operated here during the boom years.
An article from the May 31, 1884 edition of the Sacramento Daily Union provides a glimpse of the lawlessness and violence that where typical in mining boom towns:
Fatal Stabbing Affair - The Diggings at Forest City
On Sunday night another murderous outrage occurred in a gambling saloon at Forest City. A gambler named Bill Brown, dealing monte, continued to lose on the bets of by standers until he became exasperated, and finally seized the man's gaming checks, and on his demanding an explanation Brown drew a knife and stabbed in several places so severely that no hopes were entertained of his life.
Brown escaped, and has not yet been arrested, though a party are in hot pursuit.
The parties just in from above, report continued success in the hill diggings lately opened at and near Forest City, and along the Oregon Creek. The town is rapidly improving, but from the influx of idle and worthless hordes from below, results much crime and disorder.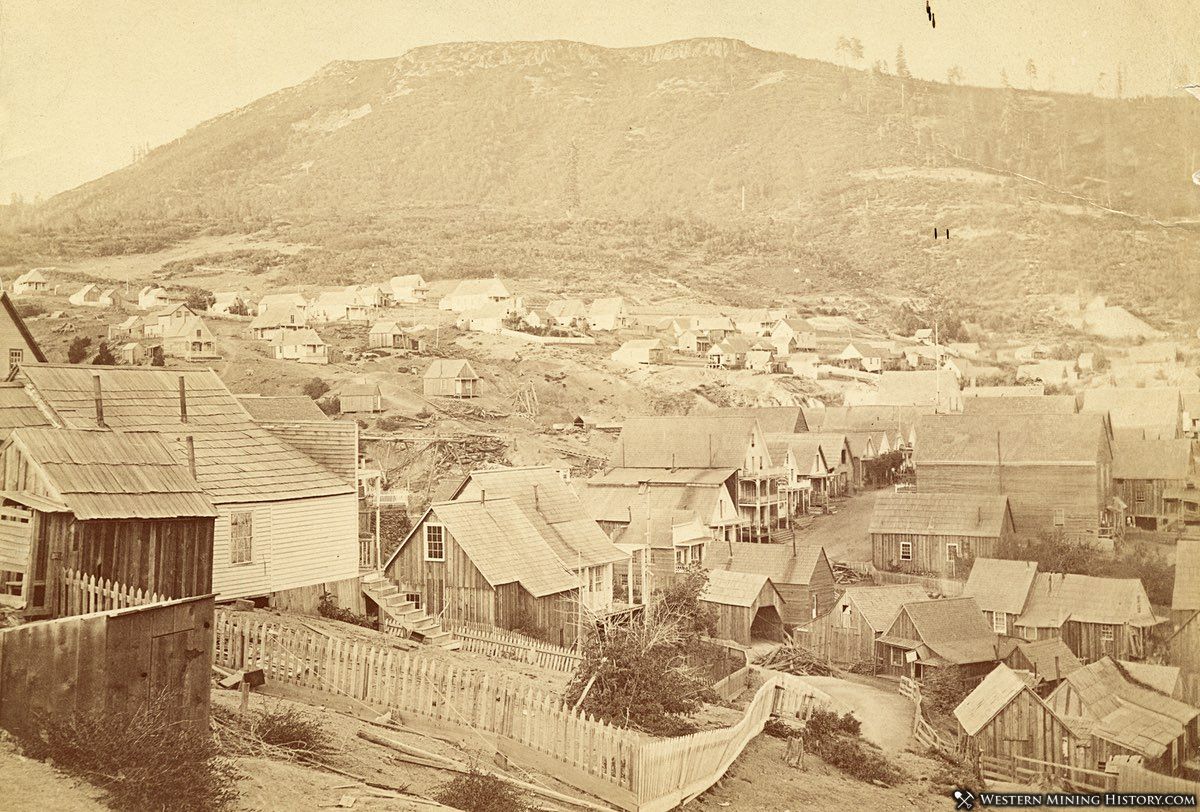 Forest City, California ca. 1880
Fires devastated the town on numerous occasions, including in 1858, 1864, and 1883.
By the late 1860s the district was in decline and Forest City stagnated. This changed in 1872 with the discovery of the Bald Mountain mine. Development of the mine brought prosperity back to the town and by 1878 there were over 800 residents.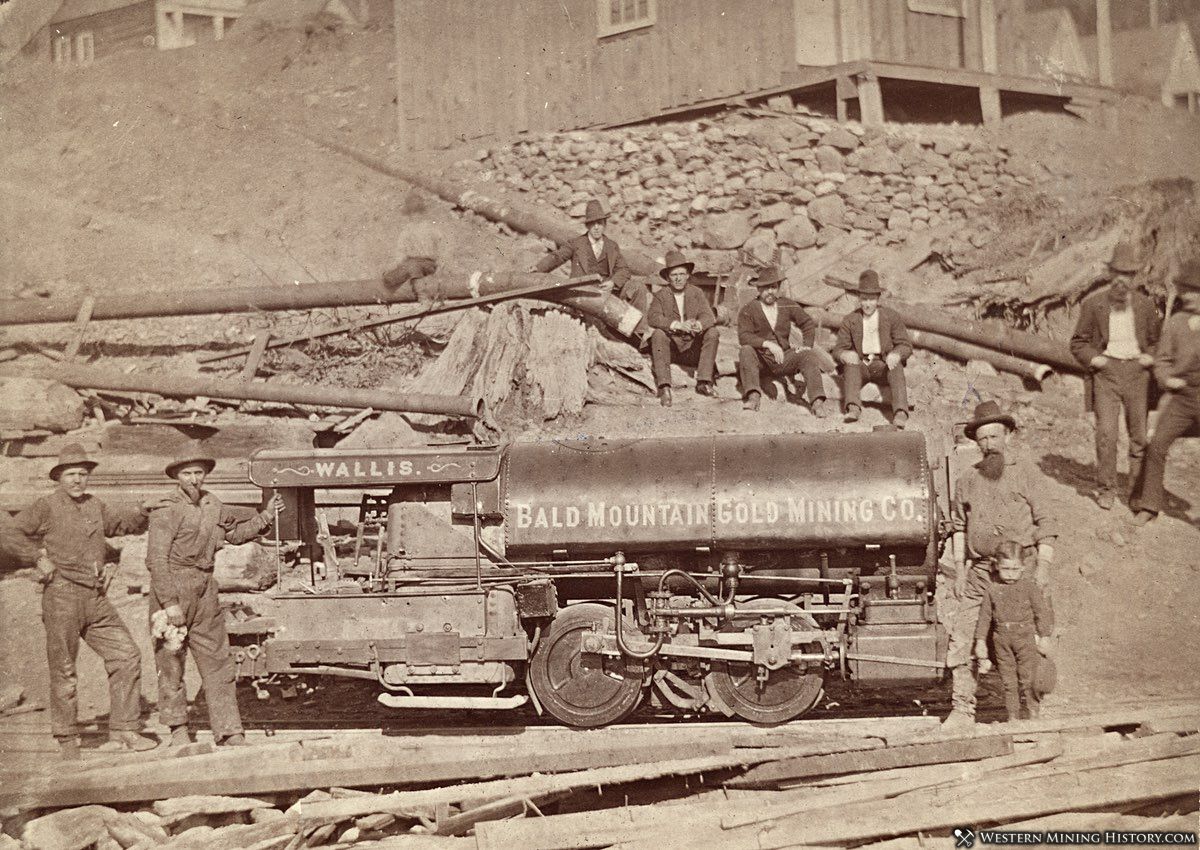 Bald Mountain Mining Co. near Forest City, California ca. 1875
Forest City faded in the new century as the mines played out or shut down. Fires burned many of the remaining buildings, but fortunately some were spared and still stand today.
Today Forest City is a National Register Historic District and has more than two-dozen historic structures remaining.
It All Started With The Gold Rush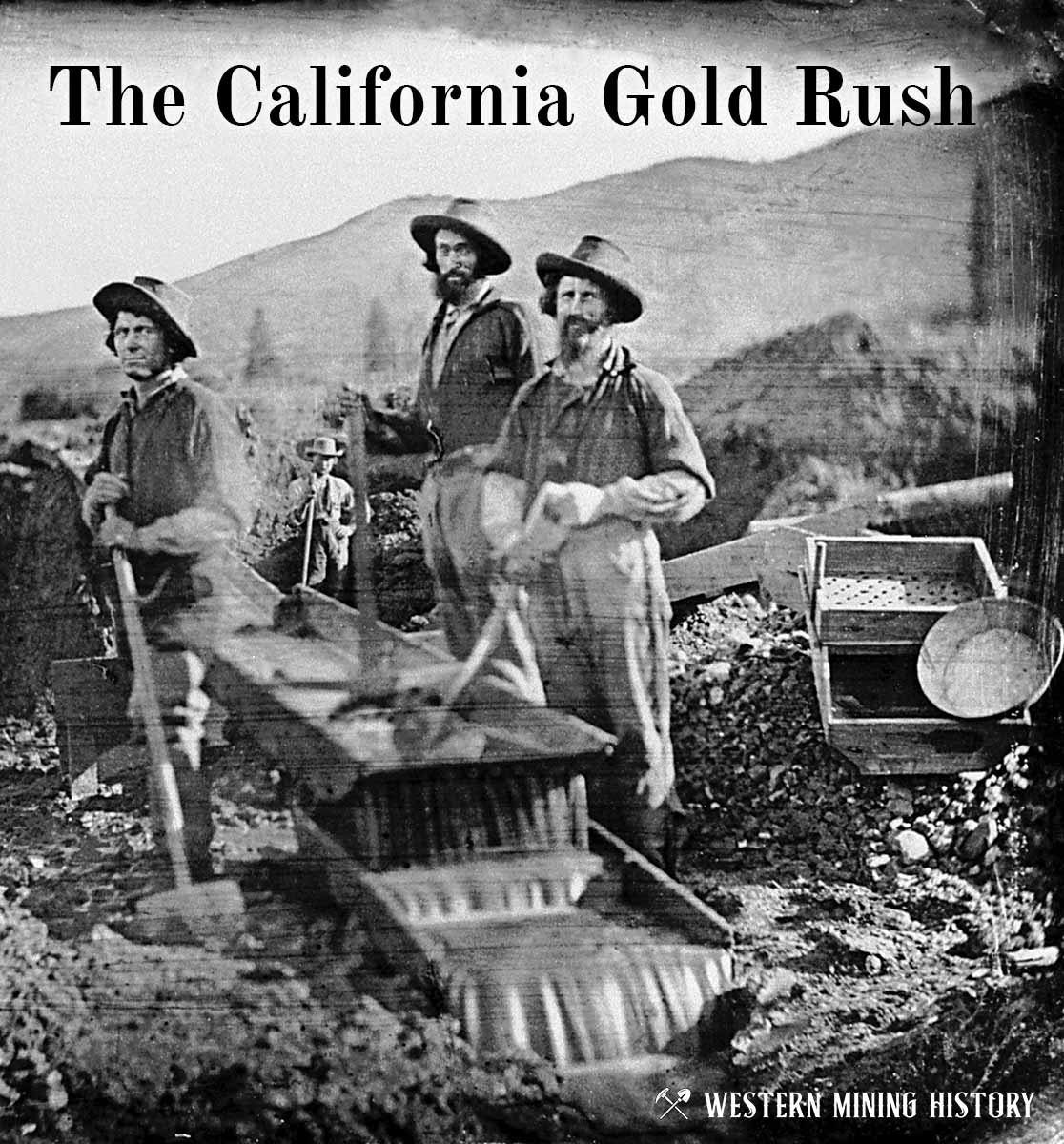 The great California Gold Rush kicked off the entire saga of western mining. Read about it at The California Gold Rush.