Lewiston History
Lewiston was built on the original frontier route from Shasta to Weaverville. On this site, Frank Lewis started a trading post and a ferry. Following the discovery of gold, a sizeable community developed and a post office was opened in 1853. The first hotel was built in 1862.
Mining around Lewiston was primarily of the placer type, with dredging becoming prominent from around 1890 until the start of World War II.
Starting in 1956, Lewiston became a housing and administrative center during the building of large damn projects nearby. This renewed activity saved the town from becoming a ghost town like so many other mining era camps.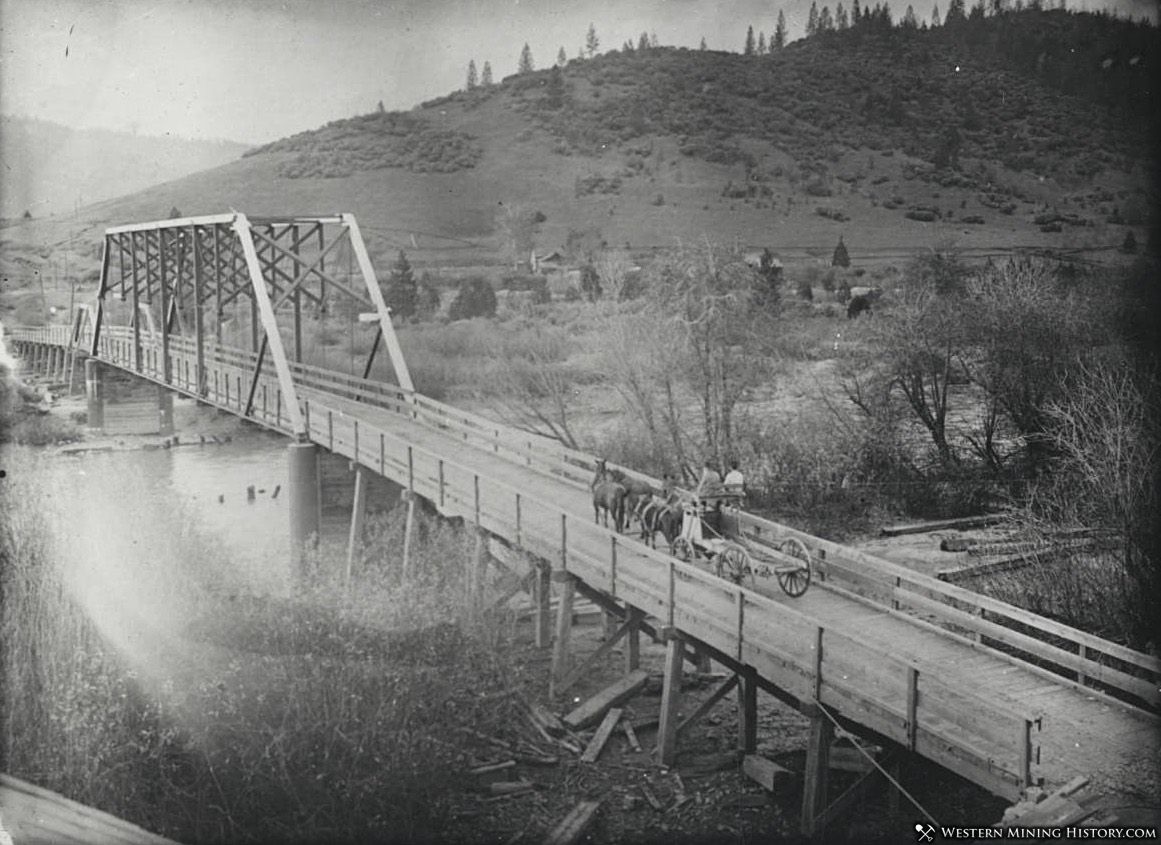 Bridge over the Trinity River at Lewiston, California ca1910
Both mining and damn construction industries are part of the distant past for Lewiston, but the town endures today as a reminder of Trinity County's frontier past.
It All Started With The Gold Rush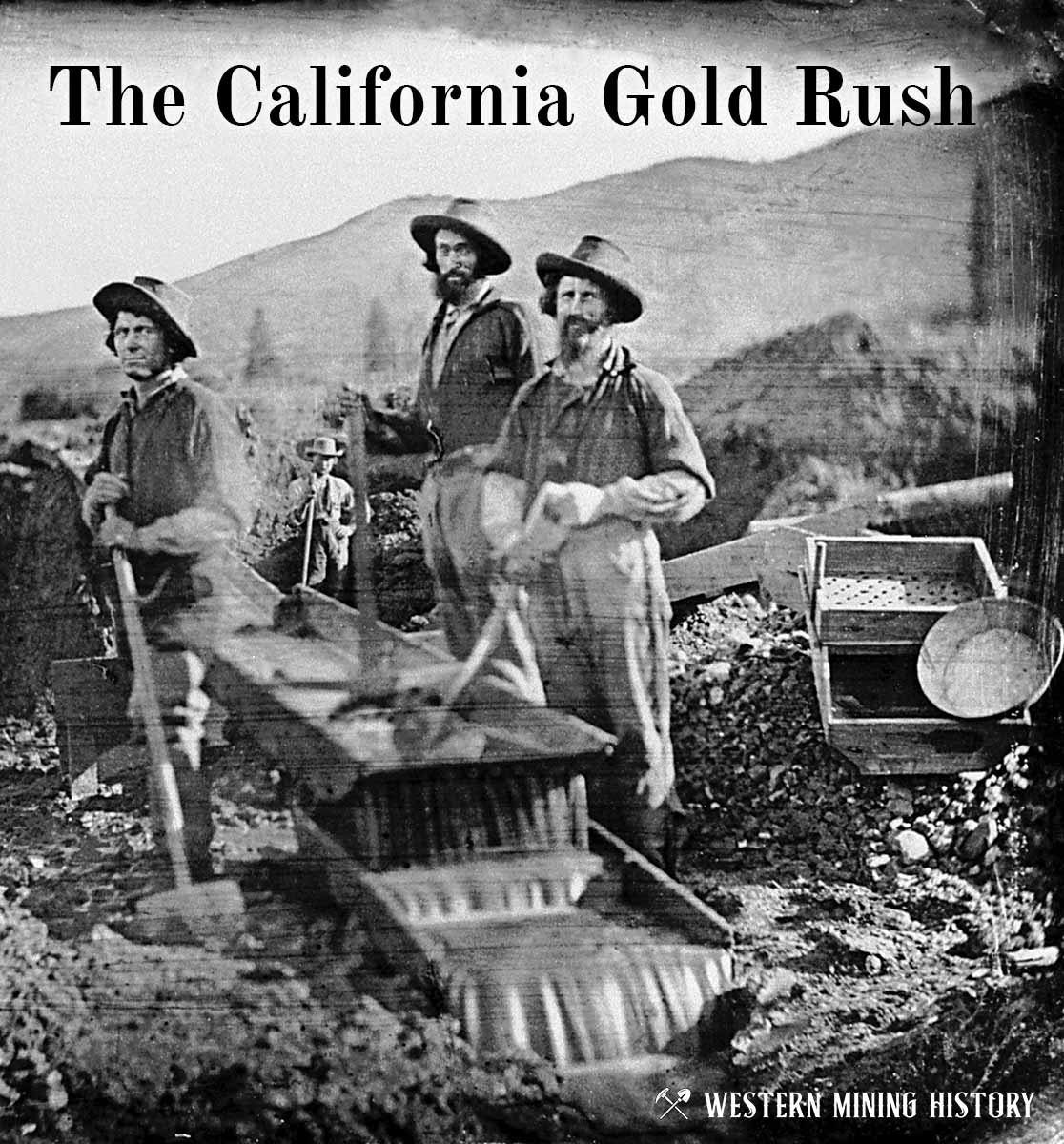 The great California Gold Rush kicked off the entire saga of western mining. Read about it at The California Gold Rush.