Tinton History
The Tinton area was the site of gold mining activity going back as far as 1876. Multiple small communities, including Bear Gulch and Forrest City, served the miners that lived in the area. It seems Bear Gulch, having a post office from 1878-1903, served as the central settlement of the area during the years prior to the establishment of Tinton.
Lode deposits of tin were discovered in the 1880s, but it wasn't until 1902 that the Tinton Tin Mining Company formed and built the company town called Tinton in 1903. The town boasted a mercantile, bank, school, hotel, ore reduction mill, and employee housing. The Tinton company purchased the Galena Star newspaper (formerly of Galena, South Dakota), and moved it to Tinton in 1903, renaming it the Tinton Times.
The mines of Tinton prospered until around 1911, when production declined. Various companies mined tin here during various periods until the 1950s when a fire destroyed the mill. The town was mostly abandoned during this decade, and the post office closed in 1955.
Mining in the Black Hills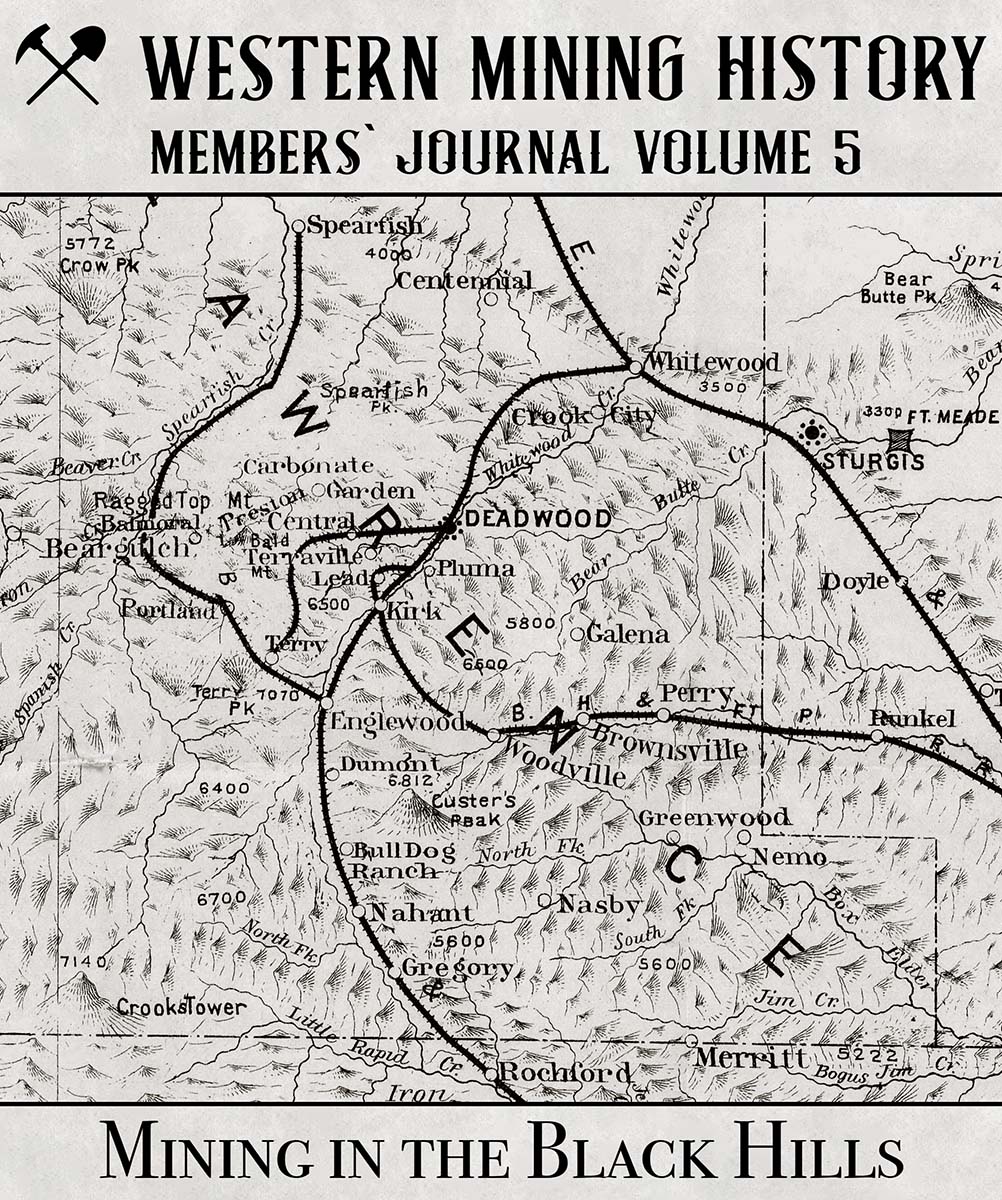 Mining in the Black Hills
Western Mining History Member's Journal Volume 5: "Mining in the Black Hills", takes a closer look at the distribution of mining districts and towns the Black Hills of South Dakota.
Deadwood: The Ultimate Photo Collection
The Black Hills Gold Rush was one of the most significant historical events in the western United States. Deadwood: The Ultimate Photo Collection contains over 50 images capturing the early history of this famous gold region.