Atlantic City History
Atlantic City was one of three towns that were settled after the 1867 discovery of gold in what is known as the South Pass area of Wyoming.
Atlantic City was founded in April of 1868 by three pioneers who arrived during the gold rush. A post office was established in 1869.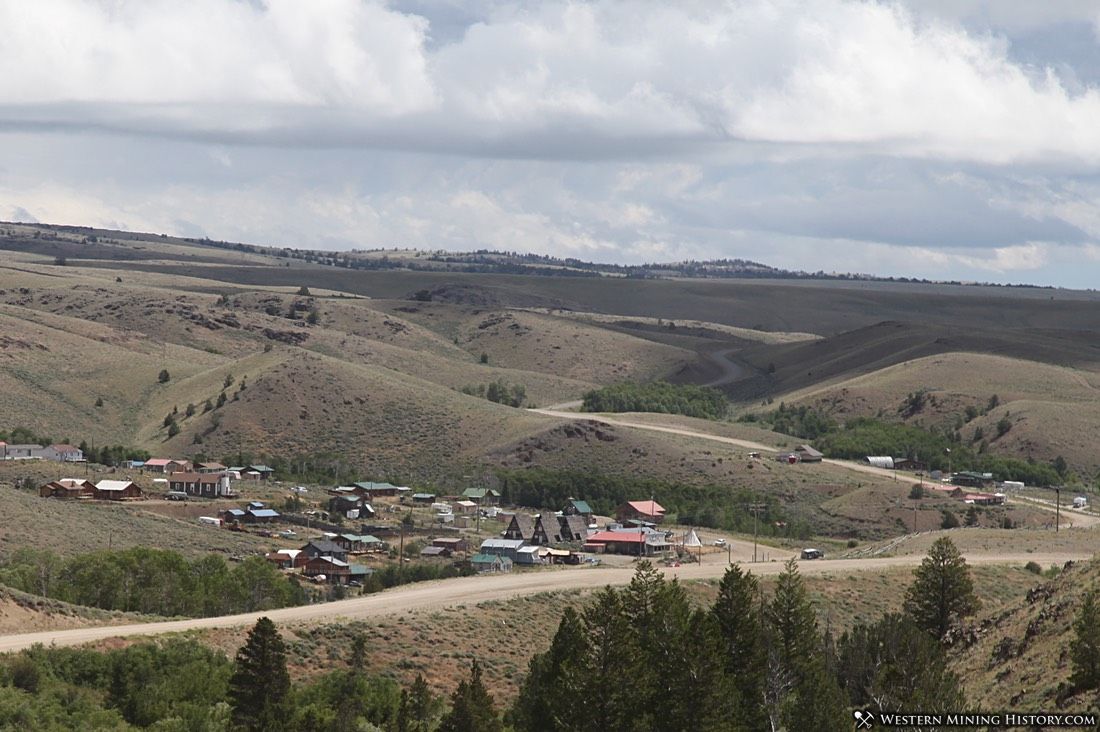 Atlantic City, Wyoming
By 1869 the town had an estimated 500 residents, but was already in decline in 1870 when around 325 were counted.
In 1870 Atlantic city was a well-appointed frontier town with four general stores, a hardware store, two hotels, two livery stables, two breweries, a lumberyard, a dance hall, two blacksmiths, three restaurants, seven saloons, and other businesses.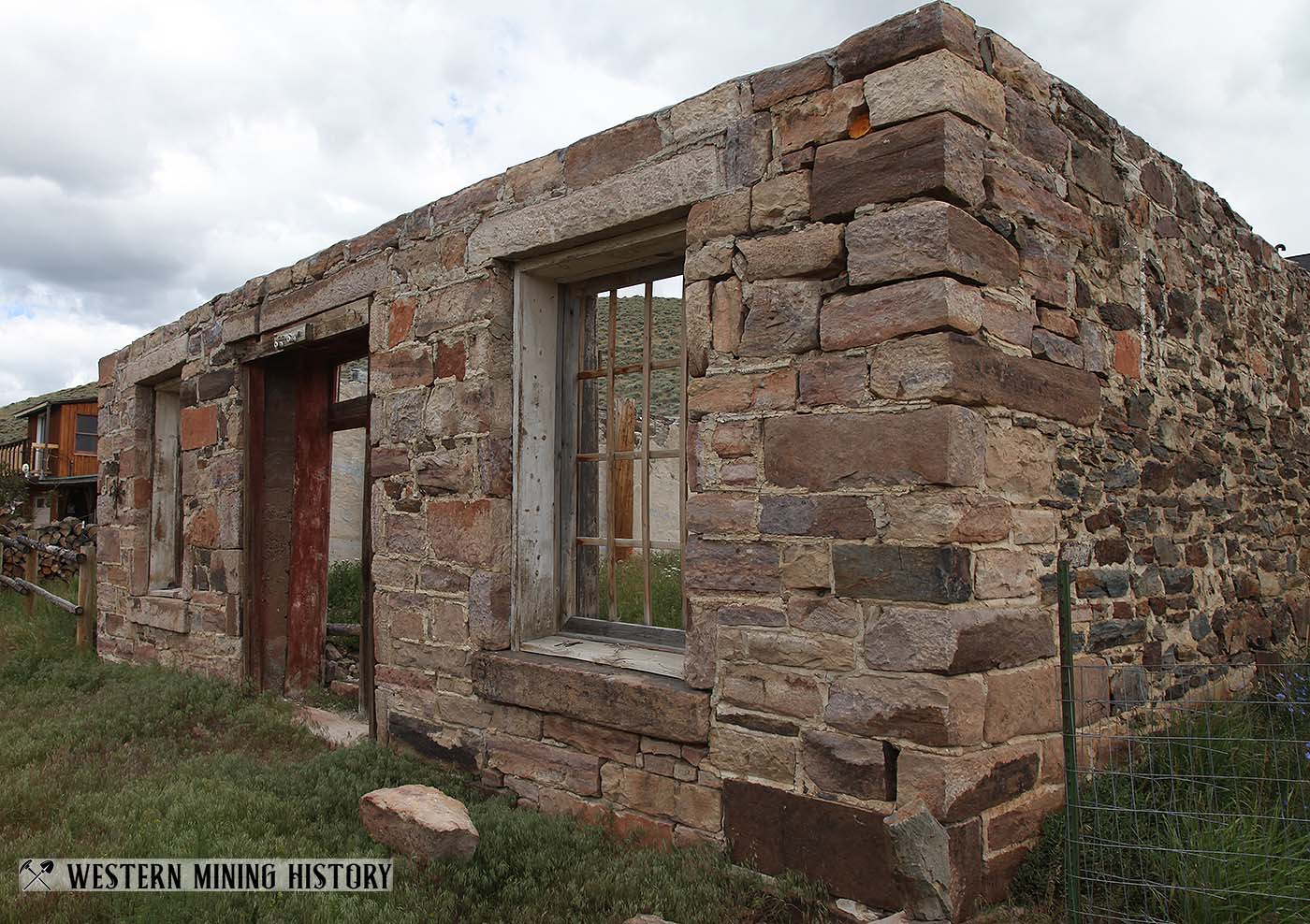 Atlantic City, Wyoming
The entire district was in decline in the early 1870's and Atlantic City was reduced to around 100 residents by 1872.
In 1884 significant capital was invested in a hydraulic mining operation that brought much needed stimulus to the town. A fortune was spent on a sawmill, ditches miles in length, flumes, and gold recovery equipment. The project employed hundreds of men and took several years to complete but was ultimately a failure.
Sporadic mining kept Atlantic City alive for many decades. World War II halted all US gold mining and the town hit a new low with less than a dozen residents.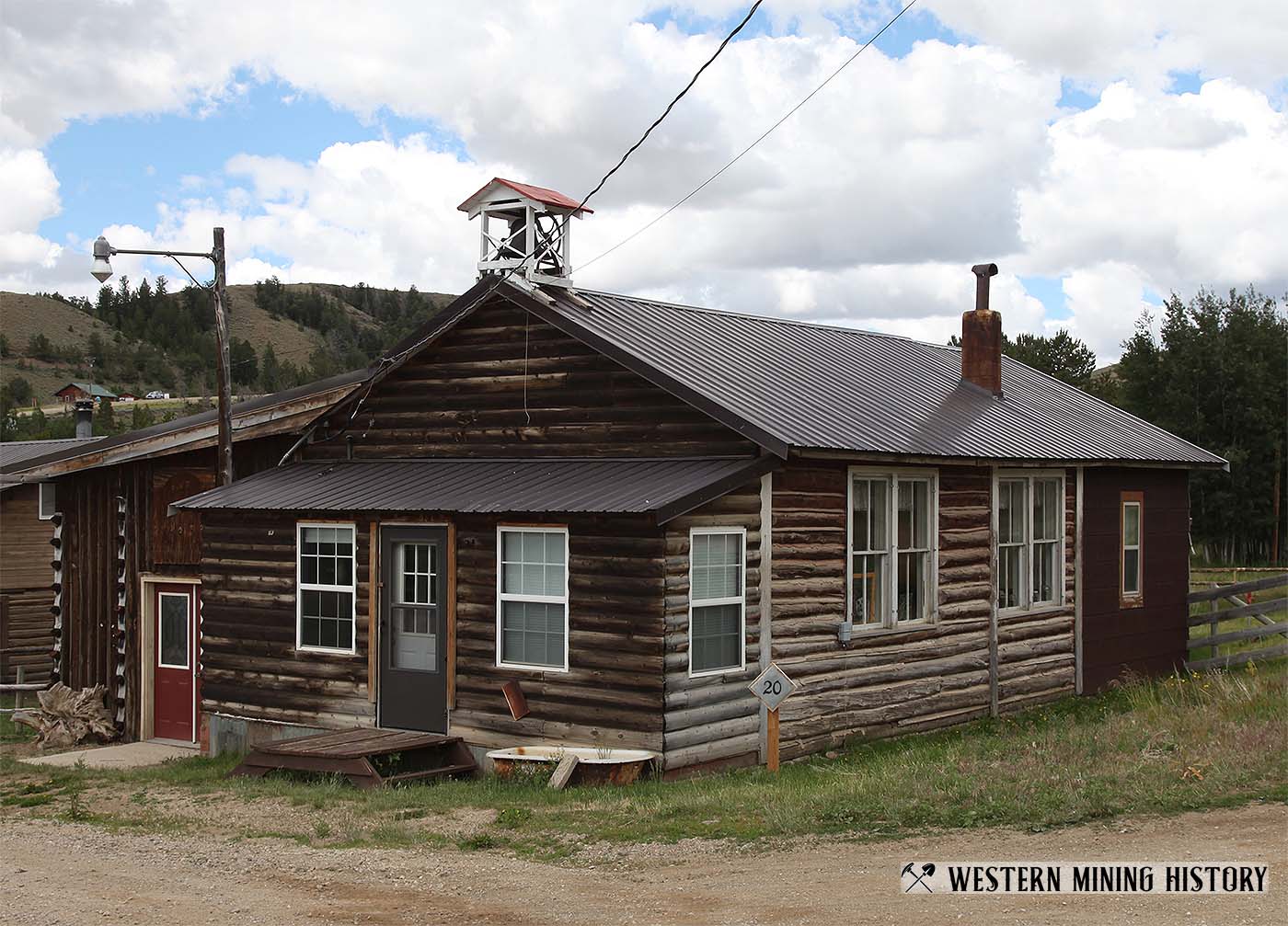 Atlantic City, Wyoming
Although the Atlantic City-South Pass district was Wyoming's largest gold producer, and much hype was associated with the discoveries here, it is estimated that only around two million dollars in gold was mined from the area.
The Atlantic City post office closed in 1954, and only two residents remained in the town.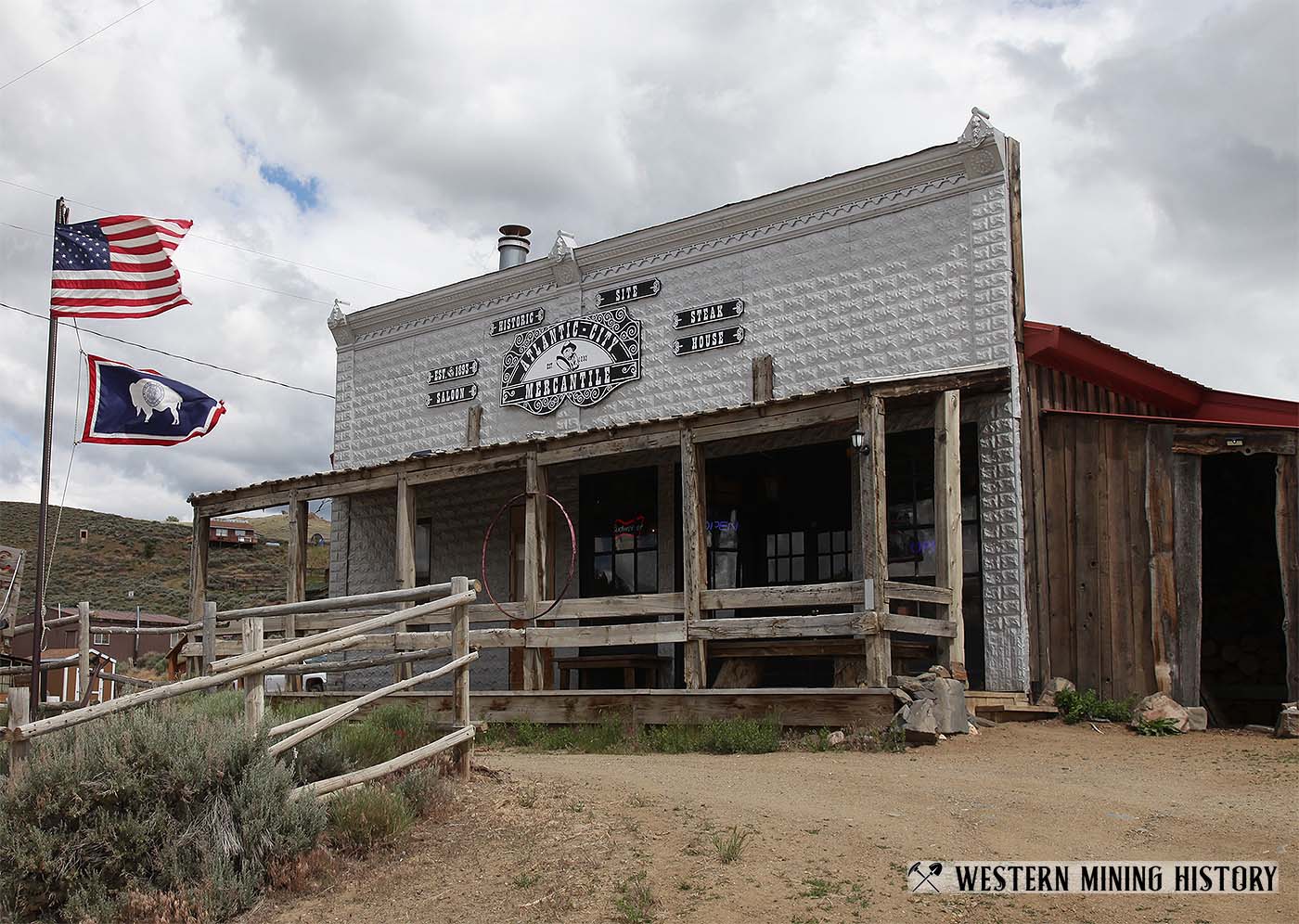 Atlantic City Mercantile
Atlantic City persevered however and in 1960 United States Steel started work on a nearby open-pit iron mine. The mine operated from 1963 to 1983, producing over 90 million tons of ore. Although most of the miners lived in Lander, the operation provided enough activity to keep the town alive.
Atlantic City is on the route of the Continental Divide Trail and gets a steady stream of hikers and cyclists passing through during the summer months.
The town has just 15 or so year-round residents. The Atlanta City Mercantile still operates as a restaurant and saloon and is worth a stop for anyone traveling through the area.