Bodie, California is a gold mining town first settled in 1876. The town reached a peak of around 10,000 residents in the late 1800's and began a long slow decline like many other mining boom towns in the West. Luckily the historical significance of Bodie was recongnized, and in 1962 it was designated as a National Historic Site and a State Historic Park.
Western Mining History has a Bodie, California profile page, and a Bodie photo gallery, but I wanted to share a few photos I took in May of this year on a quick trip through this historic mining camp.
The area around the state park parking lot has a bunch of old mining machinery on display including hoists, boilers, and headframes.
Just outside the park boundaries, remains of old mines and stamp mills can be viewed up close.
The Bodie Bank burned down in a 1932 fire that burned much of the town. The vault is all that remains of the bank.
The safe can still be seen in side the vault.
Here's what the Bodie Bank looked like prior to the 1932 fire.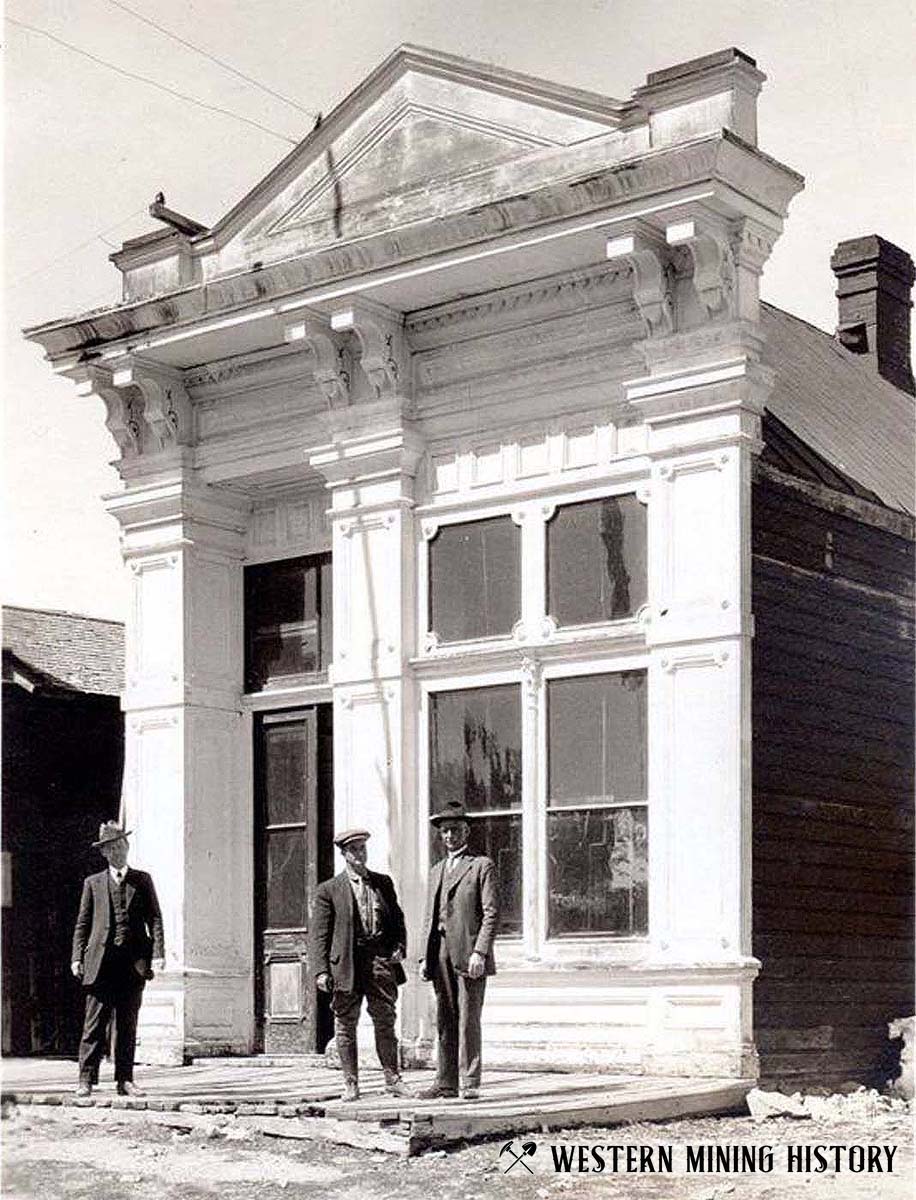 Bodie is considered one of the best preserved mining-era ghost towns in the West and is a must-vist location for fans of mining history.