This is a dry-placer mining district in western San Bernardino County about 15 miles northwest of Barstow. The area was mined intermittently from around 1900 to 1915, with a total output valued at about $100,000. The principal operator was the Cool Gardie Mining Company, which operated a battery of gasoline-powered dry washers. Several two-man operations employed single dry washers or rockers (see photo 77). Minor prospecting was done in the district during the 1920s and 1930s. The deposits are in a broad valley; the gold apparently was derived from veins in granitic rocks that are to the east and northeast.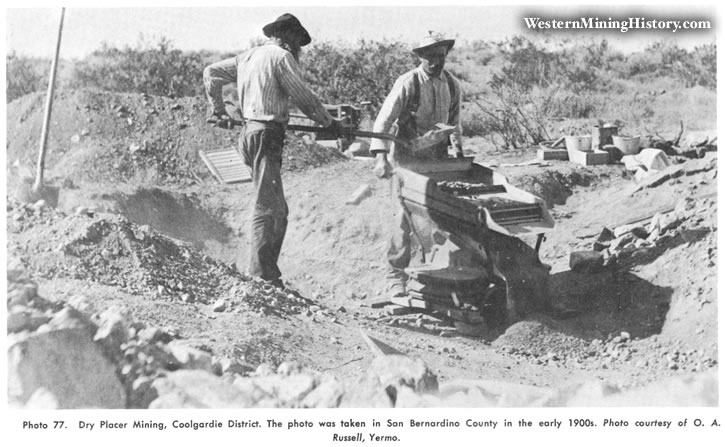 Bibliography
Cloudman, H. C., Huguenin, E., and Merlll, F. J. H., 1919, Son Bernardino County Coolgardie: California Min. Bur. Rept. 15, p. 817.
Laizure, C. McK, 1934, San Bernardino County, Coolgardie: California Min. Bur. Rept. 30, p. 250.