Josephine County, Oregon is one of Oregon's top gold producing regions. With over 700 active placer claims, it makes number 3 on our list of top counties to find gold. The county also has over 200 active lode claims.
WMH Mine Discovery Tools for Google Earth are available for Josephine county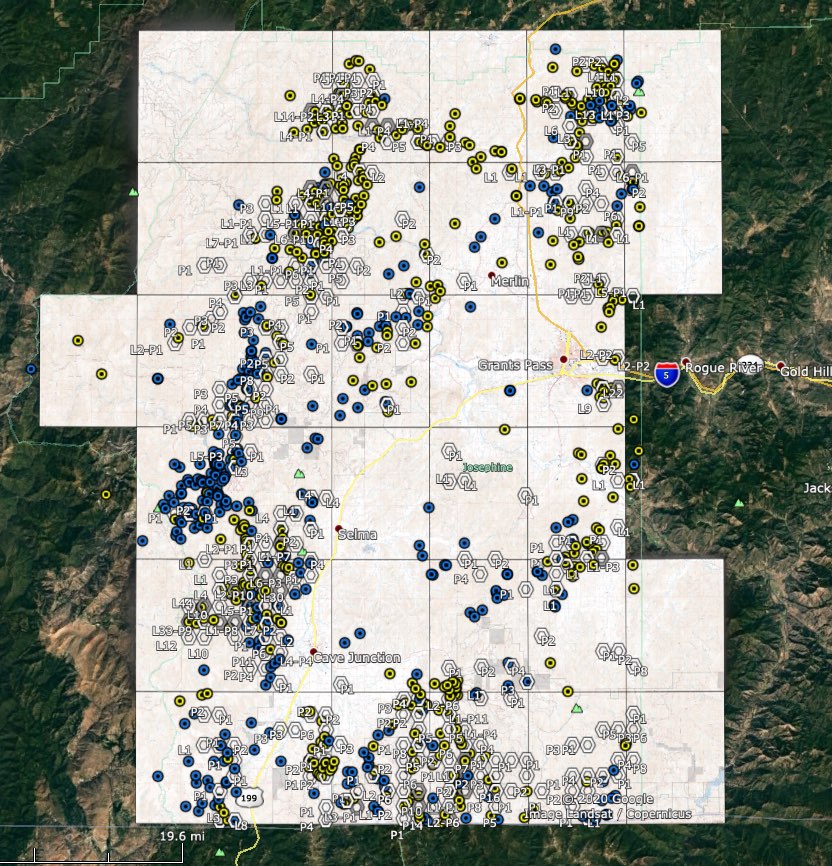 The circle markers illustrate the distribution of gold and non-gold mines in Josephine County. Image is from the Mine Discovery Tools for Google Earth Pro. Click here to read more about WMH Mine Discovery Tools
Josephine County has 1,558 mine records in the USGS MRDS database. Gold mines are the most common mine type, with 841 mines being listed with gold as a primary commodity. Chromium mines are also common, with 530 mines in the database with chromium as a primary commodity.
More information on the gold mining districts of Josephine County can be viewed at the Josephine County Oregon Gold Production article.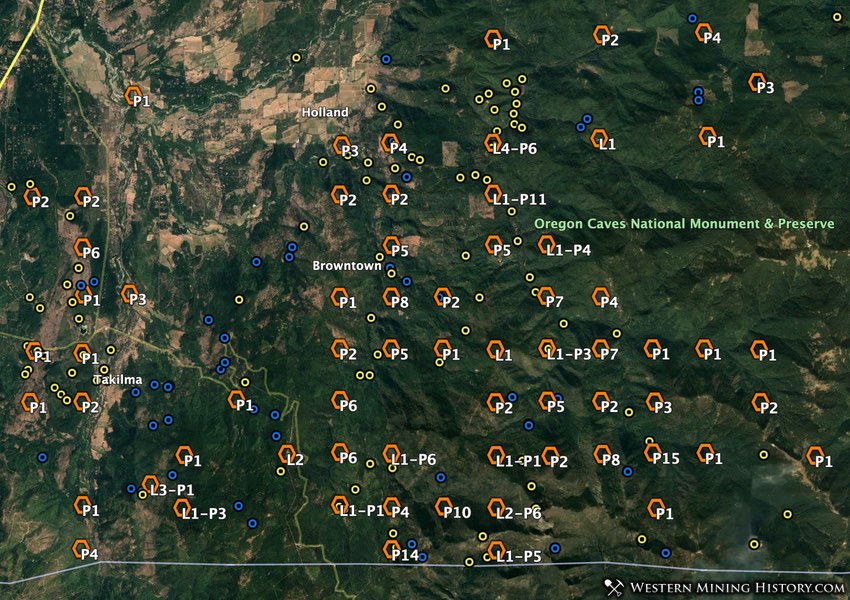 Mining claim distribution in southern Josephine County. Numbers like L2-P6 indicate 2 lode claims and 6 placer claims in that PLSS section (at the time the reference claim data was created). Image is from the WMH Mine Discovery Tools