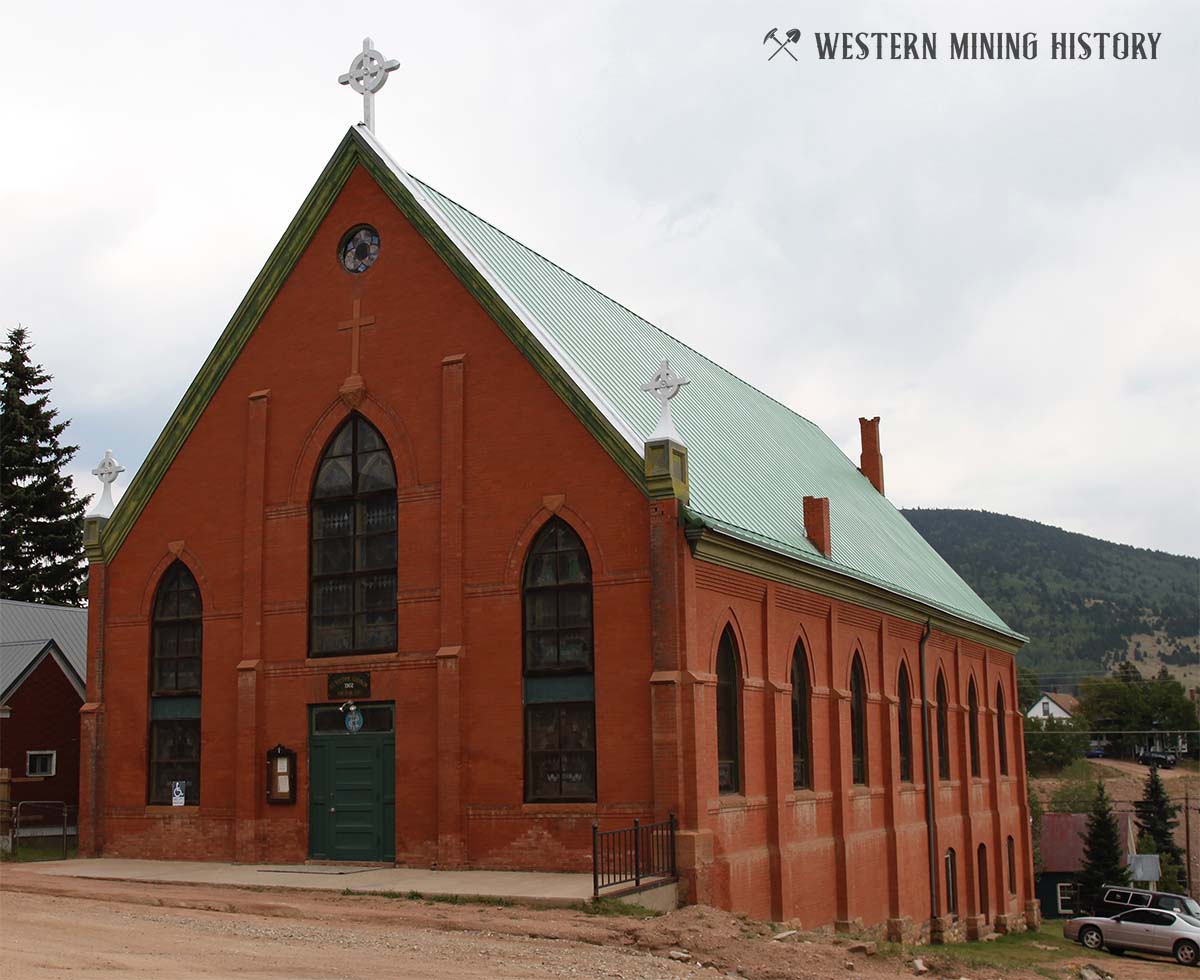 St. Victor's Catholic Church
Photo Details
Related Town: Victor , Colorado
Year: 2009
Copyright: 4 Original photography - WesternMiningHistory.com
Source: N/A
Photographer: N/A
Description: When Father Edward Downey was appointed the first priest for Victor in 1894, only 25 families claimed a Catholic religious affiliation. The first Mass was celebrated in the Baptist Church in June of that year. For several months, Mass was offered in Mr. DeBoice's lumber office in Victor, and in a private house in Lawrence (south of Victor). The first Catholic Church was a small frame structure built on two lots on South Second Street donated by the Woods Investment Company.

By 1901 the need arose for a larger church and ground was broken at Second Street and Portland Avenue. The corner store for St. Victor's Catholic Church was laid in 1902, and the church was completed in September of 1903. By that time the Catholic population had increased to 350 families.

A bell tower was not included in the design because Father Downey maintained that "in a mining camp where men work three shifts, our miners are entitled to all the sleep they can get undisturbed by the ringing of church bells".

The central front wood paneled door is flanked to the side and above by stained-glass Gothic windows. A stone cross in relief between the two flat pilasters surmounts the central door and window. Note the small rose window in the peak of the gable end.
Tags