Charleston History
Note that this page is for both Charleston, and Millville across the river.
Millville was established in the late 1870's to process ores from the silver mines of Tombstone. The Tombstone area lacked the water needed to run mills, so two mills were built approximately nine miles away on the San Pedro River.
Charleston was laid out across the river from Millville to house the mill workers. Charleston's post office opened on April 17, 1879. Millville's post office opened shortly after Charleston's, on May 26, 1879, but shut down less than a year later on May 3, 1880 as it became clear that Charleston was to be the primary residence for the people of both towns.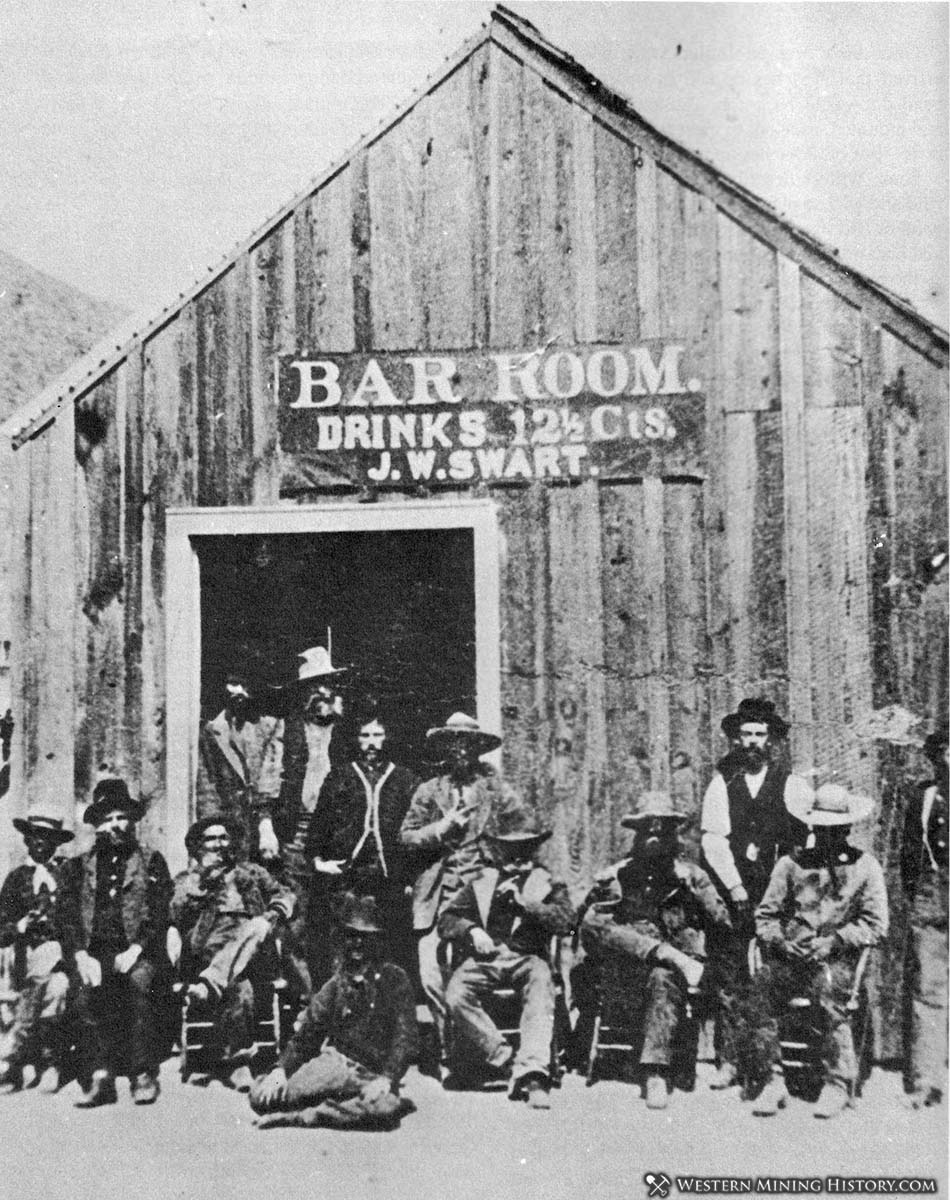 Charleston Saloon 1885
While Millville was named for its primary function as a milling location, Charleston took its name from its original postmaster, Charles D. Handy.
Charleston grew quickly, and soon the town had four restaurants, a school, a church, a doctor, a lawyer, a drugstore, two blacksmiths, two livery stables, two butcher shops, two bakeries, a hotel, five general stores, a jewelry shop, a carpenter, a brickyard, a brewery, and at least four saloons. One of the butcher shops in town was owned by noted frontier lawman John H. Slaughter.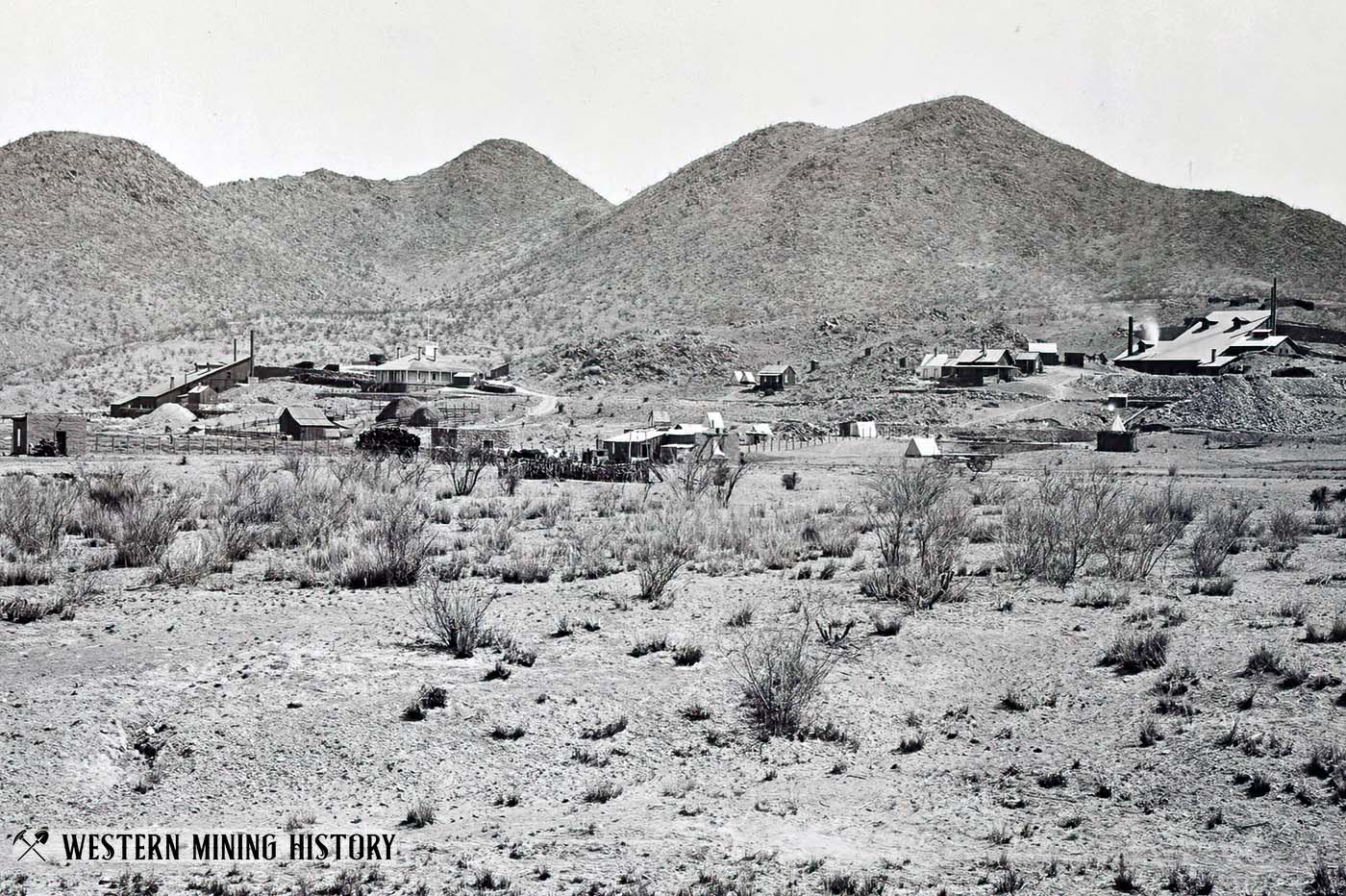 View of the Stamp Mills at Millville 1880
Charleston had a lawless reputation and was connected to many of the infamous characters associated with the Gunfight at the OK Corral in Tombstone which involved the Earp Brothers, Doc Holliday, and a band of famous outlaws.
Noted outlaw Frank Stilwell owned a saloon in Charleston, before selling it to Jacob W. Swart in 1881. The Clanton Ranch, owned by "Old Man" Clanton, and run by his sons John, Phin, Ike and Billy, was located just five miles south of town.
Some of the most infamous figures in the territory at the time were employed by or associated with the Clanton Ranch, including the Clantons themselves, Johnny Ringo, "Curly Bill" Brocius, Pete Spence, and Frank and Tom McLaury.
Despite its reputation and its infamous residents, the town never suffered a single successful robbery of either silver or money at the hands of outlaws, though a failed robbery of the Tombstone Mining Company which resulted in the murder of mining engineer M. R. Peel was recorded in Millville on March 25, 1882. In addition, The Tombstone Epitaph on May 6, 1882 said of Charleston that it was "well regulated and free from turmoil" and that it was "one of the most peaceful places we were ever in."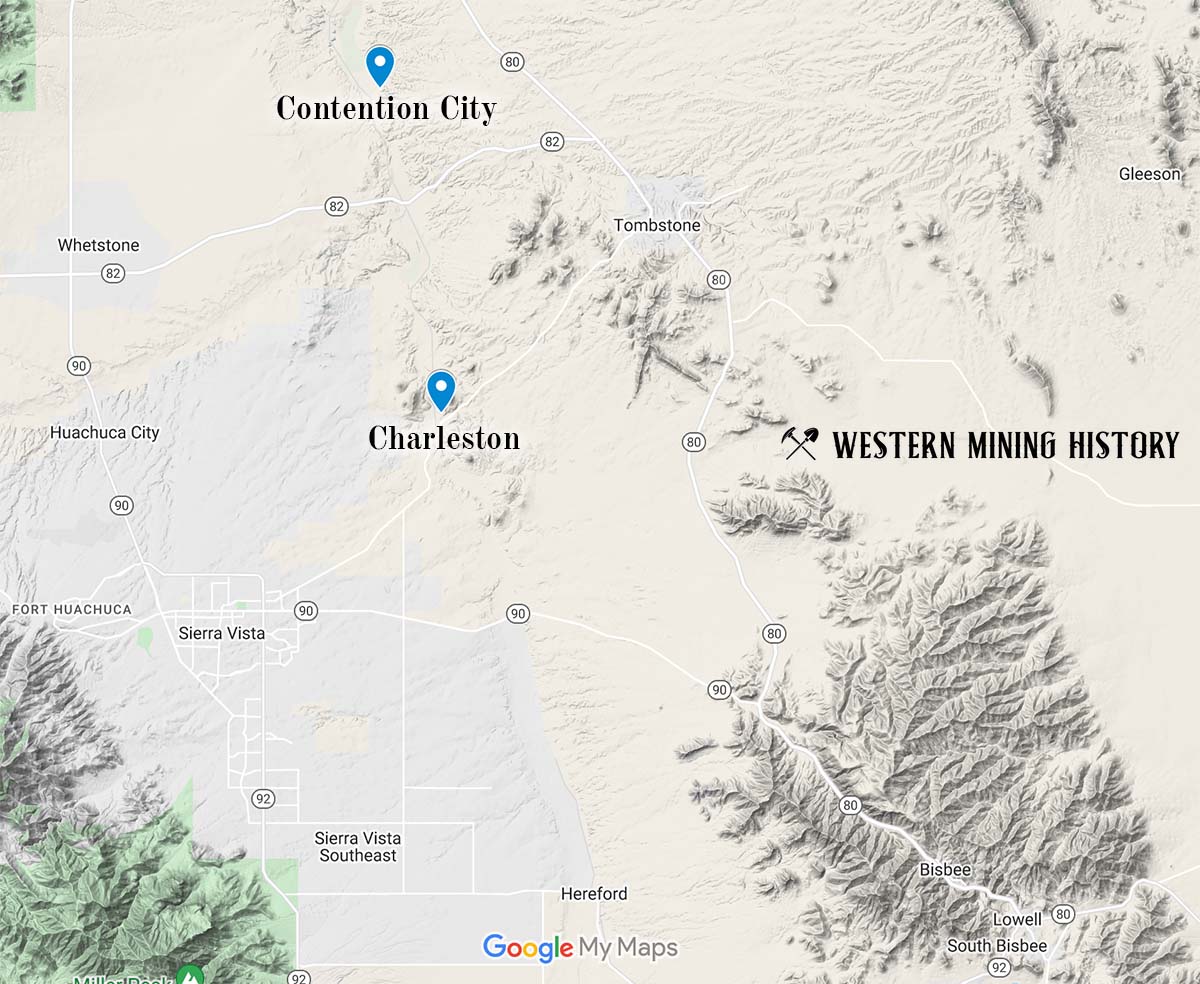 Location of Charleston related to Tombstone. Note the location of Bisbee in the lower right corner of the map
When the silver mines in Tombstone flooded in 1886, the mills were forced to shut down, and Charleston and Millville went into steep decline.
The large Sonoran earthquake that struck on May 3, 1887, accompanied by more than thirty minutes of aftershocks, left all of the town's adobe structures in ruins, and sealed the town's fate. The town was quickly abandoned as none of the structures remained habitable.
The Charleston Post Office shut down on October 24, 1888, and by 1889, both Charleston and Millville were already ghost towns.
Arizona Mining Photos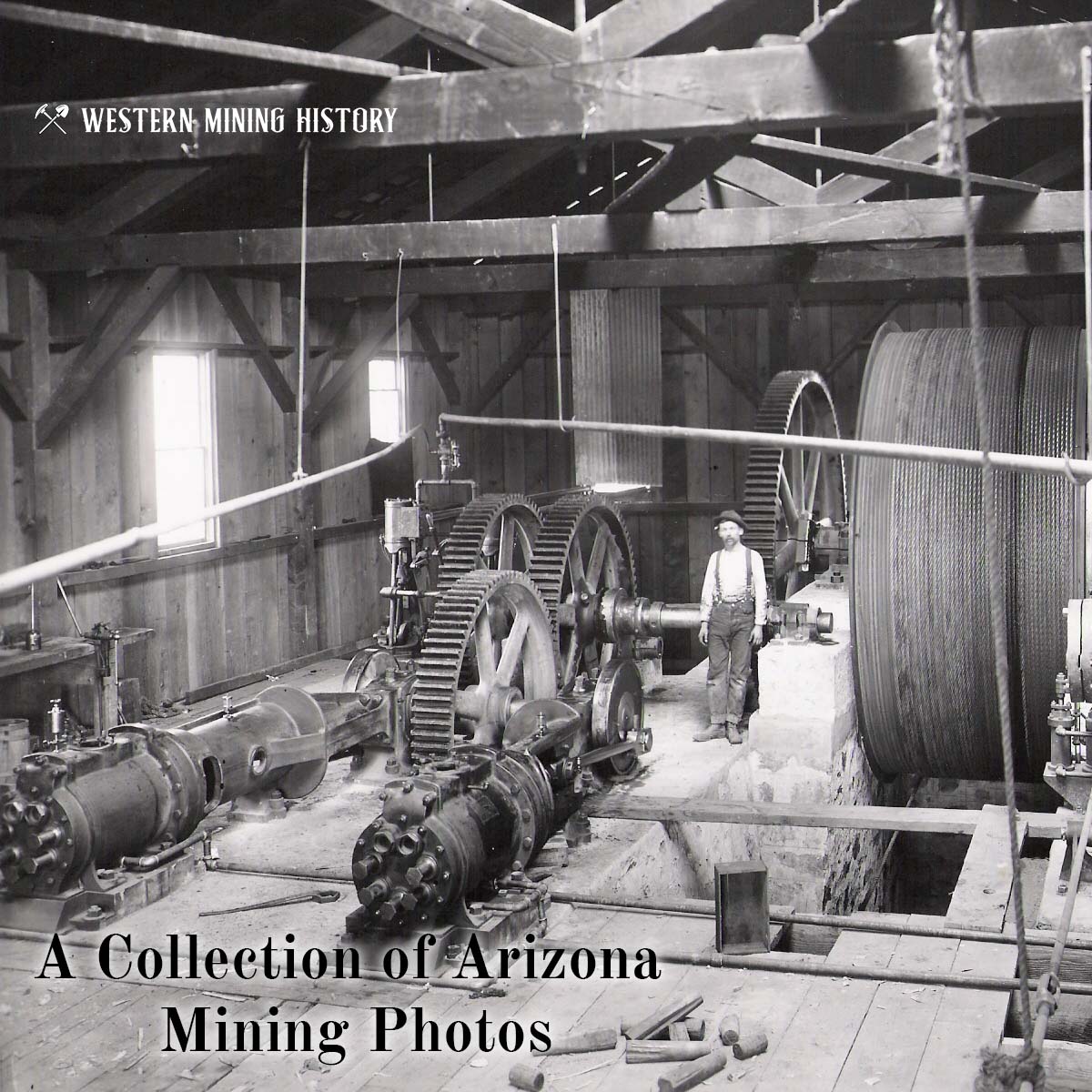 View over 35 historic Arizona mining scenes at A Collection of Arizona Mining Photos.