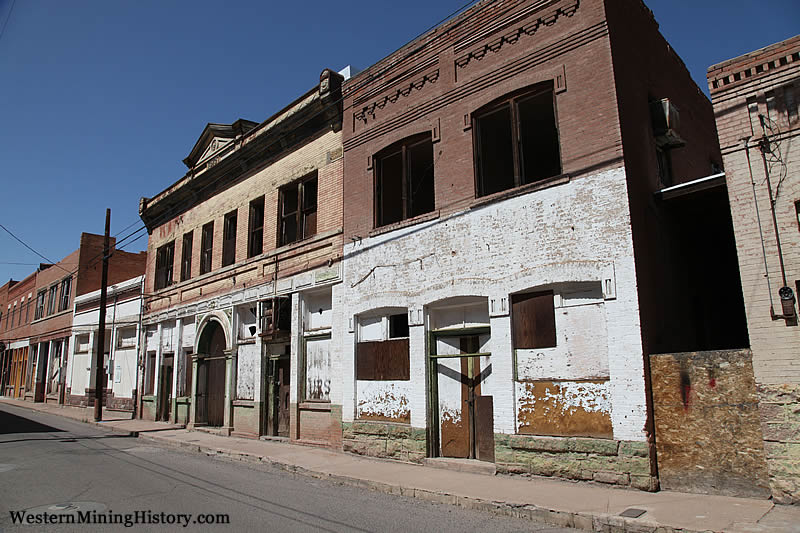 Clifton Details
Date Settled: 1872
Current Population: 3,000
Peak Population: na
Primary Mineral: Copper
Map: View on Google Maps
Clifton History
Lt. John G. Bourke related that when he was with the army c. 1869 on a scouting expedition, he was in a group which was among the first to note the rich copper deposits in the vicinity of what later became Clifton. The men took pieces of nearly pure copper ore back to Tucson. However, it was not until c. 1872 that a group of prospectors and miners from Silver City, New Mexico, explored the area and established copper mines. Among these was Charles M. Shannon, Charles Lezinsky, and Lezinsky's brother.
There is little reason to doubt that the location of the new community in the midst of towering cliffs led to its descriptive name, probably a shortening of "Cliff Town". The situation of the town was such that it was subject to dangerous floods which time and time again took lives and destroyed property. The greatest flood occurred on December 4, 1906, when it rained continuously for thirty hours. This gave the people forewarning of what might happen and most of them took refuge on higher ground. Nevertheless, eighteen people were killed by this flood. No serious flood has occurred since 1916.
-Barnes, Will C.; Granger, Byrd (ed.) Arizona Place Names University of Arizona Press. 1960.
Clifton is the location of one of the world's largest deposits of copper. Unfortunately the nearby town of Old Morenci has been completely swallowed by the open pit mine - another sad lost of our mining heritage. Clifton - while once a booming frontier mining town - is in serious decline.