Contention City History
Contention City was established on the San Pedro River to serve as a mill site for the nearby Contention and Grand Central mines, and to process ores from the Tombstone mines. Two mills were built in Contention City - the Sunset and the Contention.
The Contention City Post Office was established on April 6, 1880. at its peak in the mid-1880s, the town was home to John McDermott's saloon, the Western Hotel, a blacksmith, a butcher shop, several general stores, and a Chinese laundry, and was a stop on two stage lines connecting the town to Tombstone and Tucson. A railroad depot was built in 1882.
In the wake of the Gunfight at the O.K. Corral, Ike Clanton attempted to have Wyatt Earp and Doc Holliday tried in Contention City after a grand jury refused to indict them in Tombstone in the wake of the Spicer Hearing. However, no trial was ever held in Contention City either.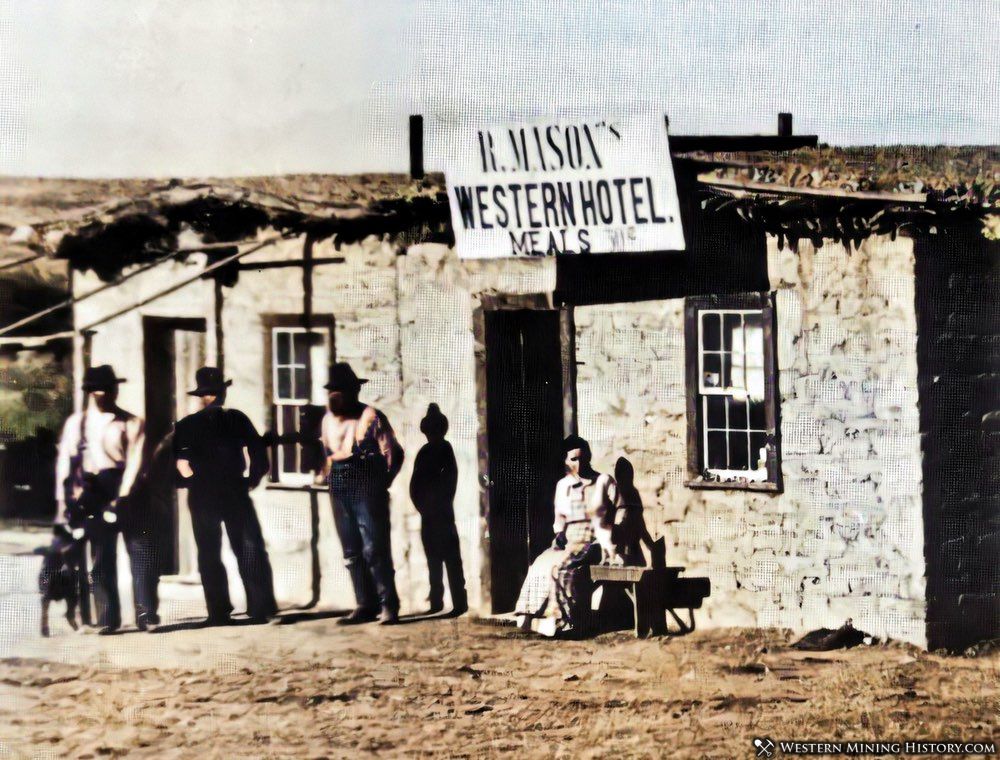 Hotel at Contention City, Arizona 1880s (enhanced photo)
Contention City is also notable as the scene of a shootout between outlaw members of the Jack Taylor Gang and lawman John Slaughter. When Slaughter was elected sheriff of Cochise County in 1886, four members of the Jack Taylor Gang—Manuel Robles, Geronimo Miranda, Fred Federico, and Nieves Deron—were wanted by both the Mexican Rurales and Arizona law enforcement on charges of robbery and murder.
On the run, the men returned to Tombstone to visit relatives. Slaughter heard that the wanted men were in his territory, and set out to apprehend them, but the outlaws were tipped off and fled the town.
Slaughter pursued them around the state, eventually learning that they were holed up at the home of Robles' brother in Contention City. When Slaughter and his posse raided the house, he found Robles and Deron asleep. Rather than surrendering, the outlaws came up shooting. Slaughter shot and killed Robles' brother while Deron and Robles ran for cover. Deron kept firing, and one shot clipped the lobe of Slaughter's right ear, the only wound Slaughter would sustain in the gunfight.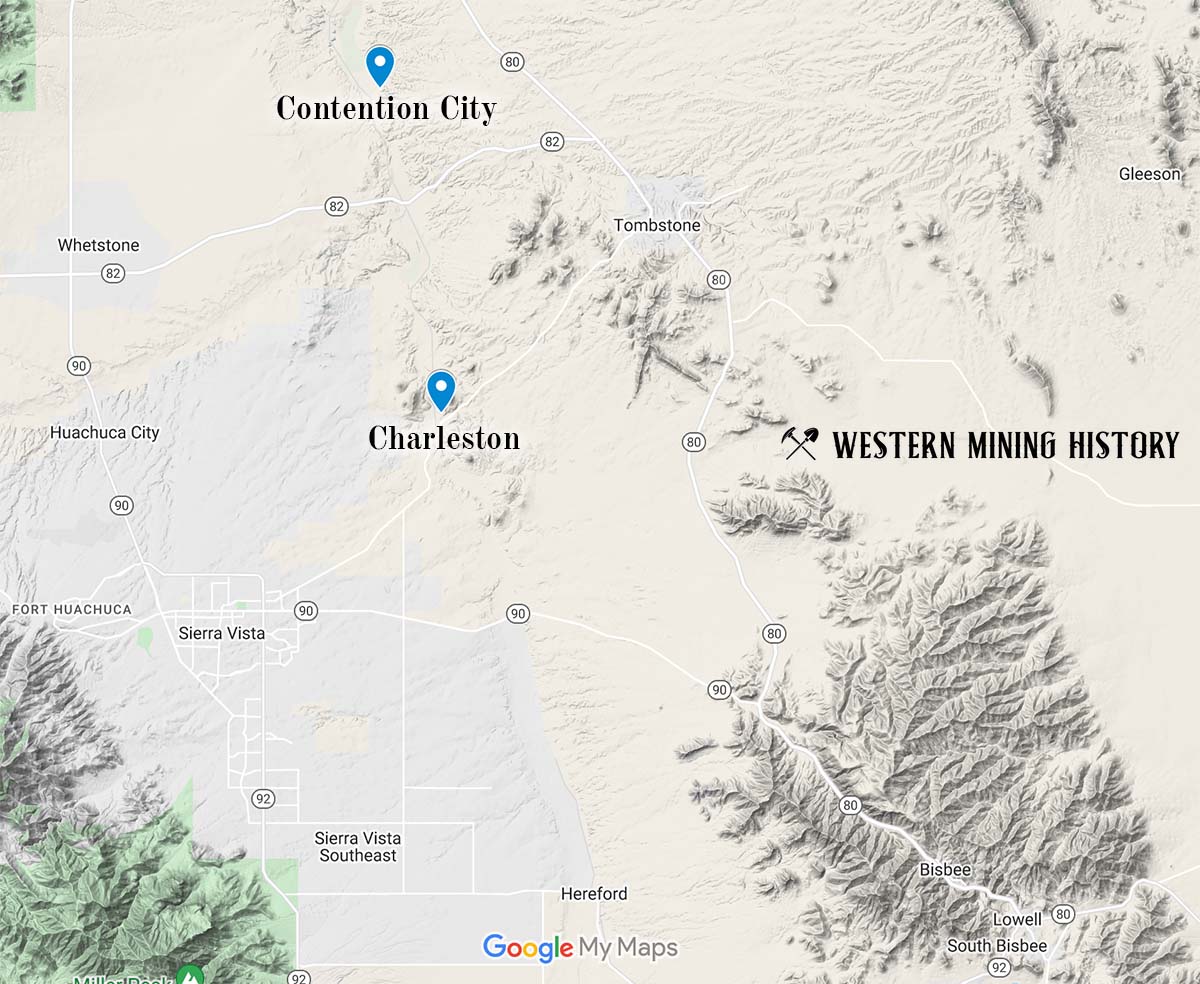 Location of Contention City related to Tombstone. Note the location of Bisbee in the lower right corner of the map
Slaughter's next shot mortally wounded Deron, who on his deathbed confessed to the crimes he had been charged with. Robles got away, but was later shot and killed by Mexican authorities along with Miranda, spelling the end of the Jack Taylor Gang.
Contention City suffered the fate of other silver towns in the area as the silver industry declined, and was mostly abandoned by 1890.
Arizona Mining Photos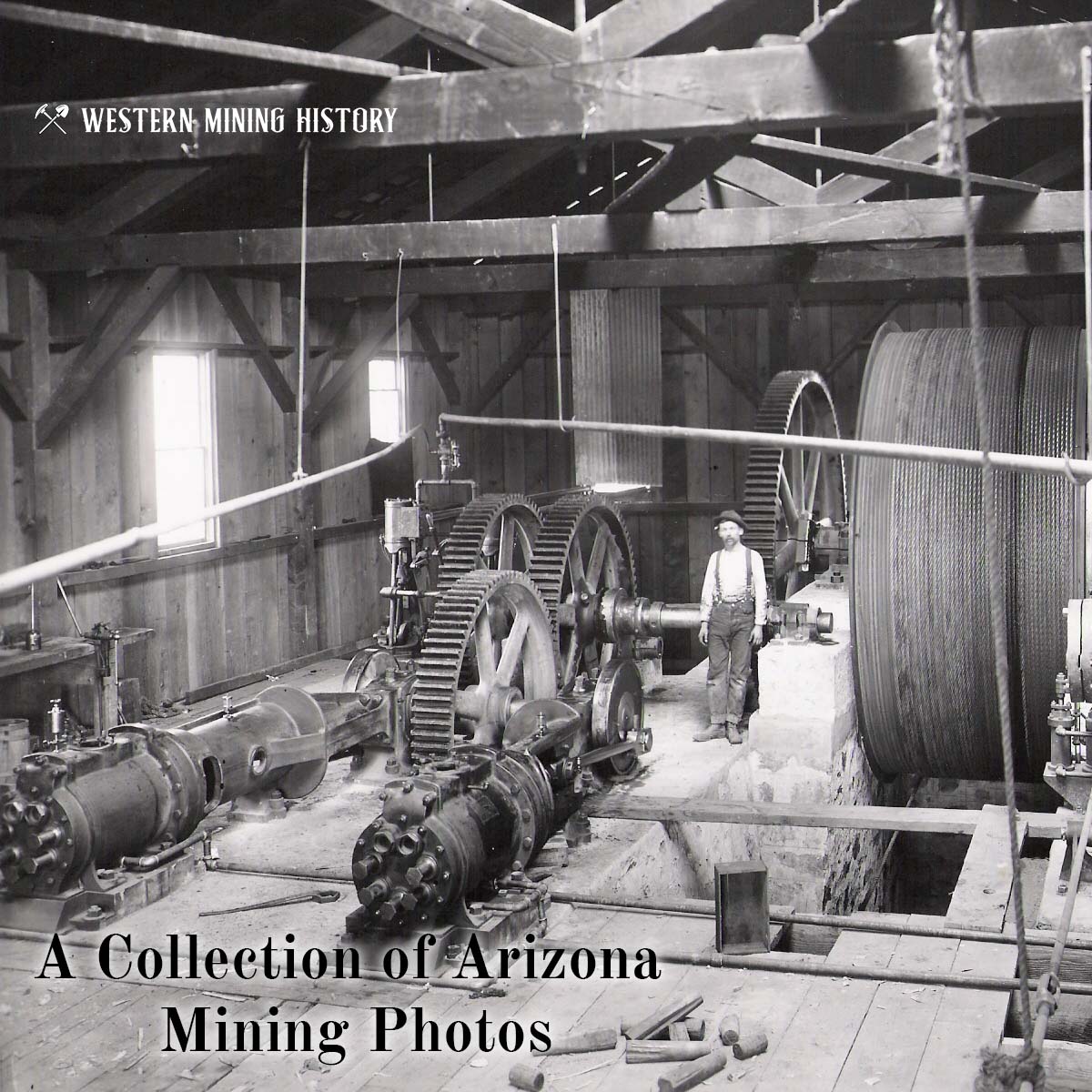 View over 35 historic Arizona mining scenes at A Collection of Arizona Mining Photos.