Lowell History
Lowell was at one time a sizable mining town located just to the southeast of Old Bisbee. The majority of the original townsite was consumed by the excavation of the Lavender Pit mine during the 1950s.
All that is left today is a small portion of Erie Street, along with Evergreen Cemetery, Saginaw subdivision and Lowell Middle School. These days Lowell is considered by most of the local residents to be more of a place name than an actual community.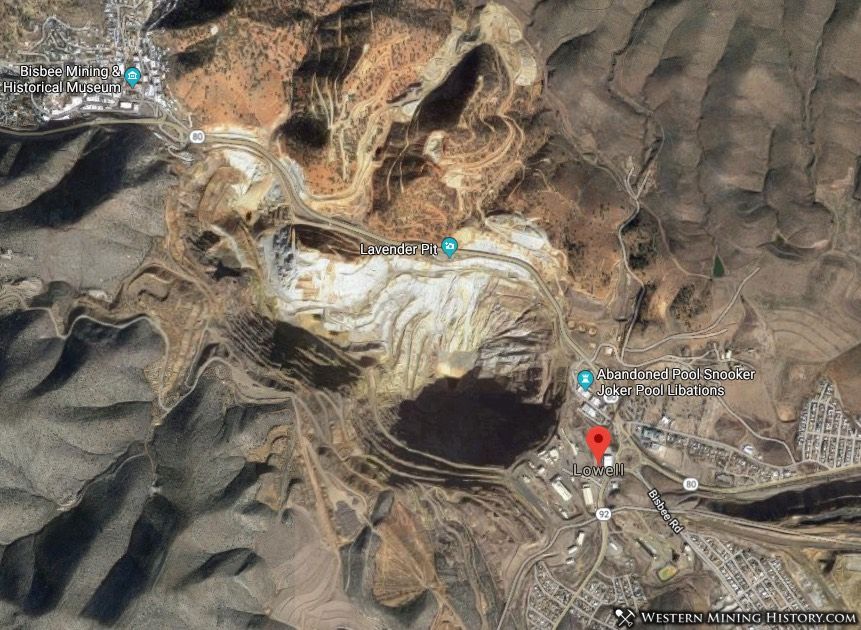 Satelite view shows Lowell's location relative to the Lavendar open pit mine.
The Warren-Bisbee Railway was an 8-mile electric interurban railway in the U.S. state of Arizona, linking Warren with Bisbee. The line began service with the inaugural run on March 12, 1908, operating a 30-minute service with 42-foot McGuire-Cummings interurban cars.
The line used between Bisbee and Warren a private right-of-way (i.e. no street trackage) with grades up to 7%; in addition to the main line, a 4-mile "High Line" extended from Warren to serve several of the area's copper mines. 1909 and 1910 the line was extended at existing streets of Bisbee to "Warren & Tombstone Canyon" and bringing the track mileage to 8.05.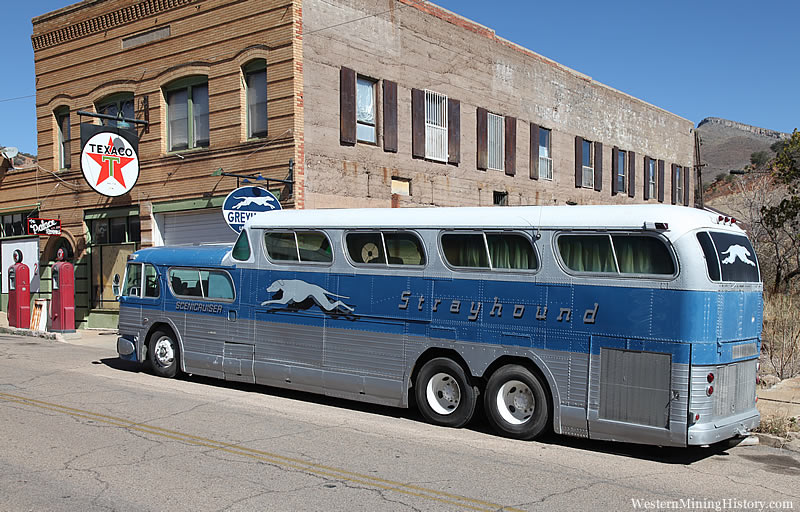 Vintage bus at Lowell
A decline in copper mining and the proliferation of the automobile reduced traffic, leading to several years of operating losses and abandonment in 1928. The last run was on May 31, 1928.
Arizona Mining Photos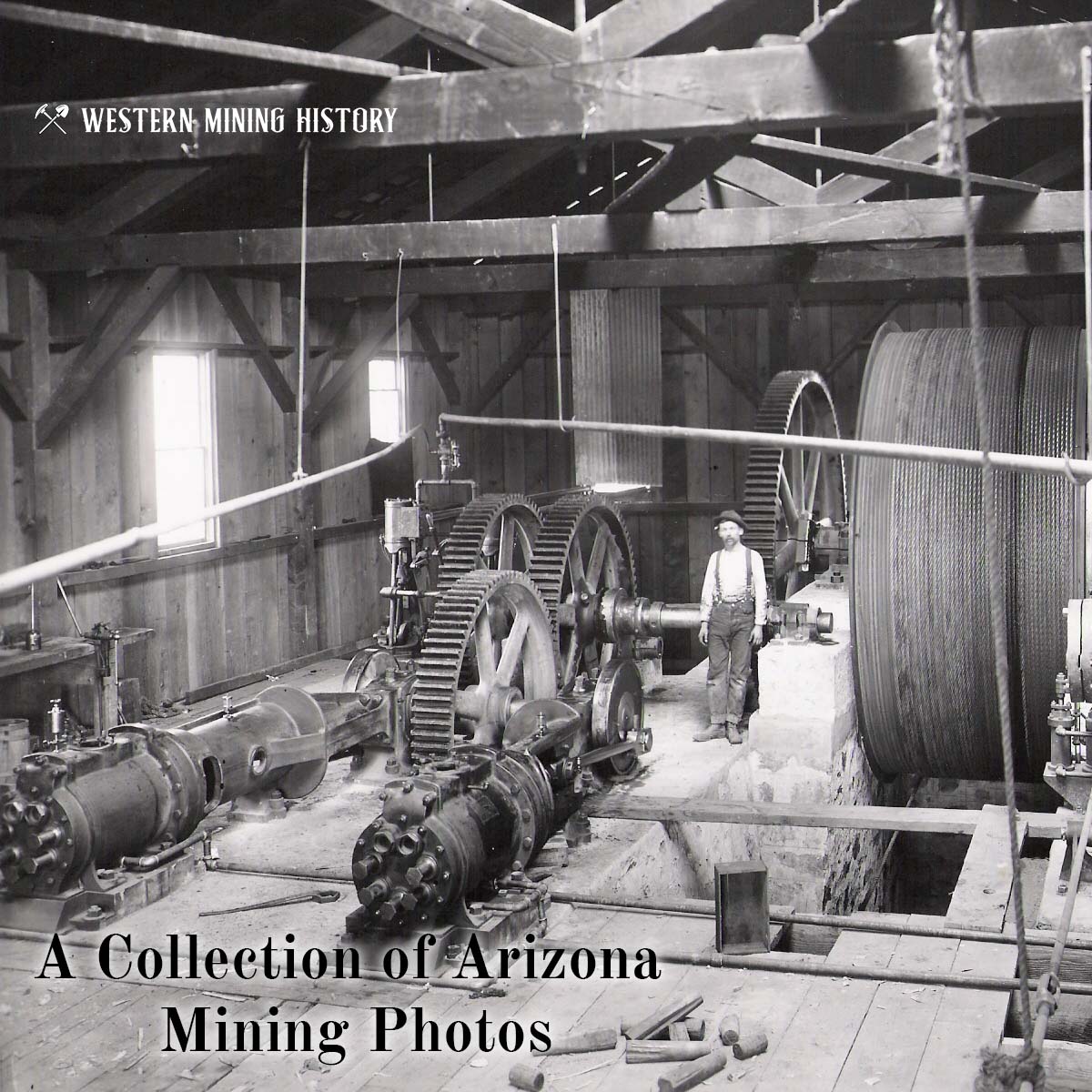 View over 35 historic Arizona mining scenes at A Collection of Arizona Mining Photos.