Agua Fria History
Agua Fria was an important early mining camp and the first county seat of Mariposa County. It was the county seat from 1850 to 1854, but the town declined in importance as new mining districts were developed.
The 1874 photo above depicts Agua Fria many years after the town's boom times. Unfortunately early photos of the town are seemingly nonexistent. Agua Fria had a post office from 1851 to 1862.
The following text is from a historical marker at the town site:
"The Townsite of Agua Fria, California"
"This mining town became the seat of justice of Mariposa County when on February 18, 1850, the state legislature divided the state into 27 original counties. Mariposa County then compromised one-fifth of the entire state and included what are now Mariposa, Fresno, Kern, Madera, and portions of Los Angeles, San Bernardino, Inyo, Mono, and San Benito counties."
"On June 22, 1866. The entire town, about 75 buildings, was consumed by fire. The residents did not own the land, hence the town was never rebuilt."
A June 23, 1866 edition of the Mariposa Gazette reported on the fire:
"Lower Agua Fria Destroyed by Fire.
"Yesterday morning, about 2 o'clock, the town of Lower Agua Fria was entirely consumed by fire. The town was built of the most combustible material, and when the fire commenced it spread with such rapidity that it was impossible to do anything."
"The fire first appeared in the Chinese church, and was undoubtedly the work of an incendiary."
"About 75 buildings composed the town, all of which, excepting Mr Leverone's house, were entirely destroyed. Mr. Egenhoff's loss was from $6,000 to $7,000 - insured for $3,000; Gossner & Co. Brewery, loss $1,000 - insured for $3,000; Geo. Bertken, loss $1,000 - insured for $600; Stienberger, loss, $1,000."
It All Started With The Gold Rush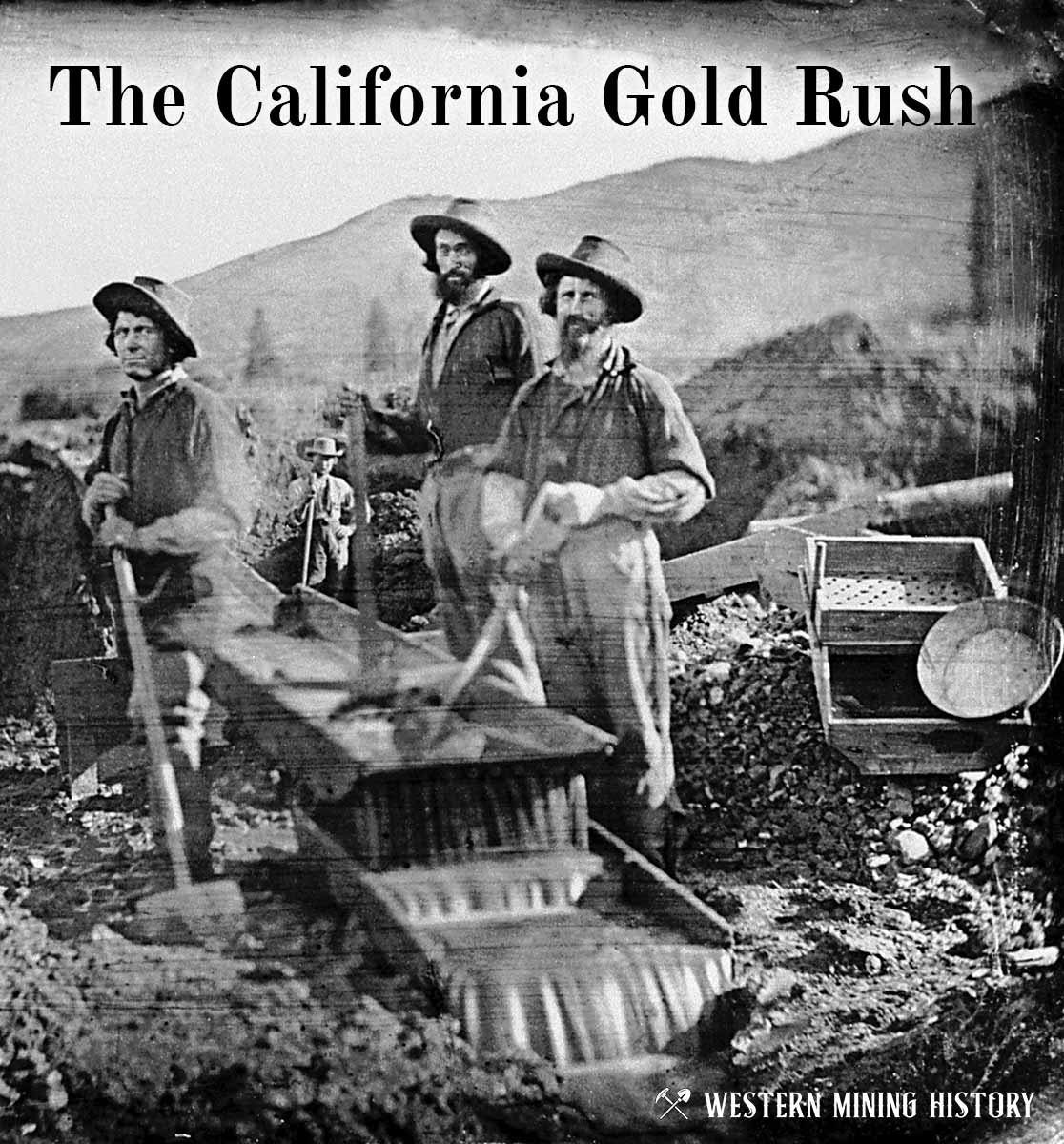 The great California Gold Rush kicked off the entire saga of western mining. Read about it at The California Gold Rush.
California Gold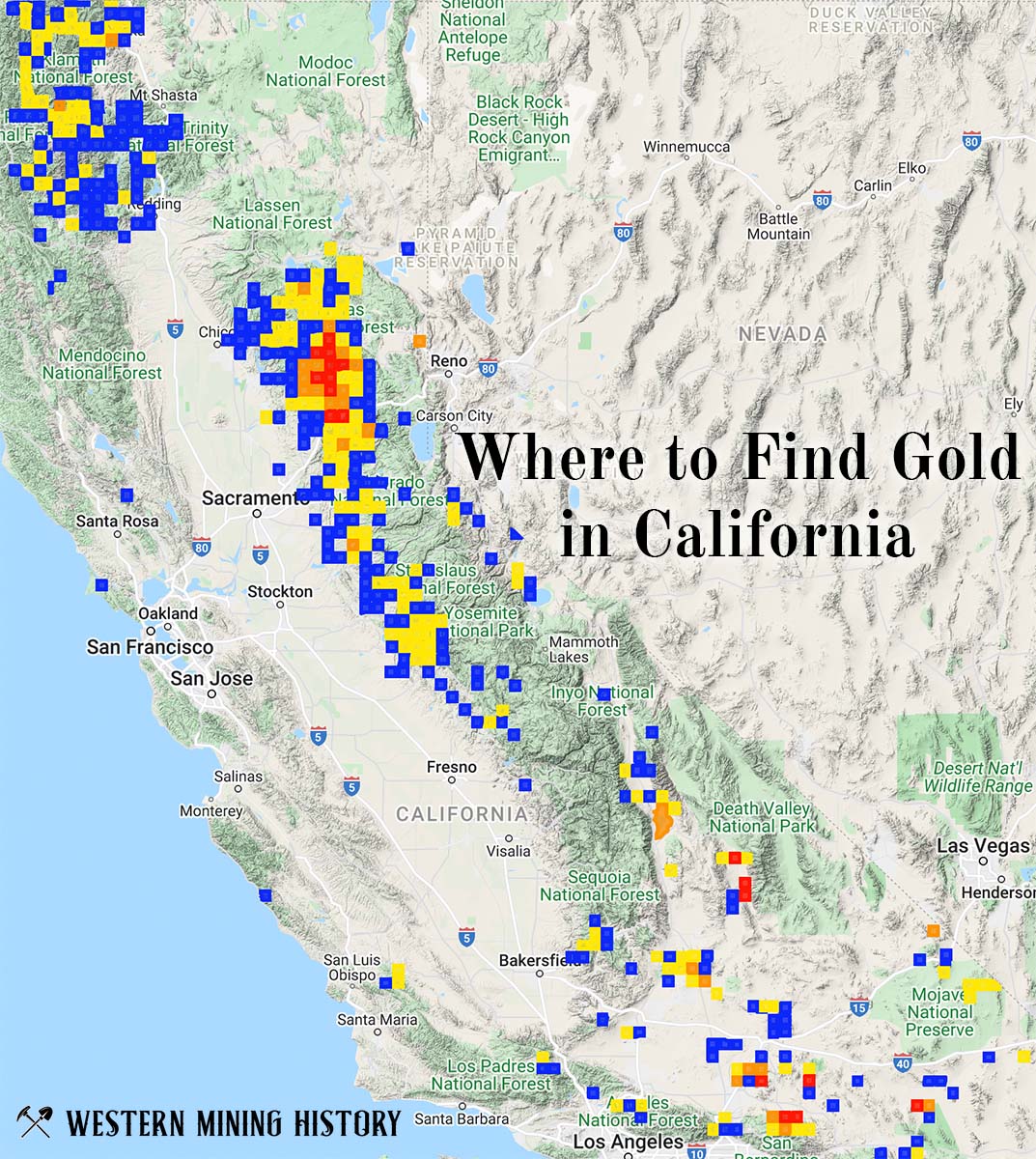 "Where to Find Gold in California" looks at the density of modern placer mining claims along with historical gold mining locations and mining district descriptions to determine areas of high gold discovery potential in California. Read more at Where to Find Gold in California.