Alleghany History
Alleghany established a post office in 1857 that is still active today.
Alleghany is one of California's oldest hard-rock gold mining towns. Quartz mining in the district started in 1853, and in 1856 the town of Alleghany was established near successful underground mines. The town is named for Alleghany, Pennsylvania.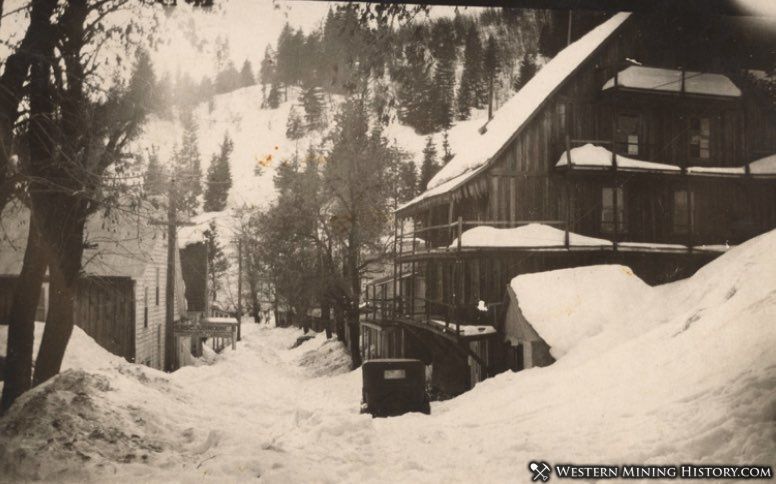 Undated photo of Alleghany, California buried in deep snow
Alleghany is the site of the Sixteen-to-One Mine, a rich producer that operated for many decades and produced at least $25 million in gold.
The Alleghany district is described as the "most famous high-grade gold mining district in California" and is credited with over $50 million in gold production.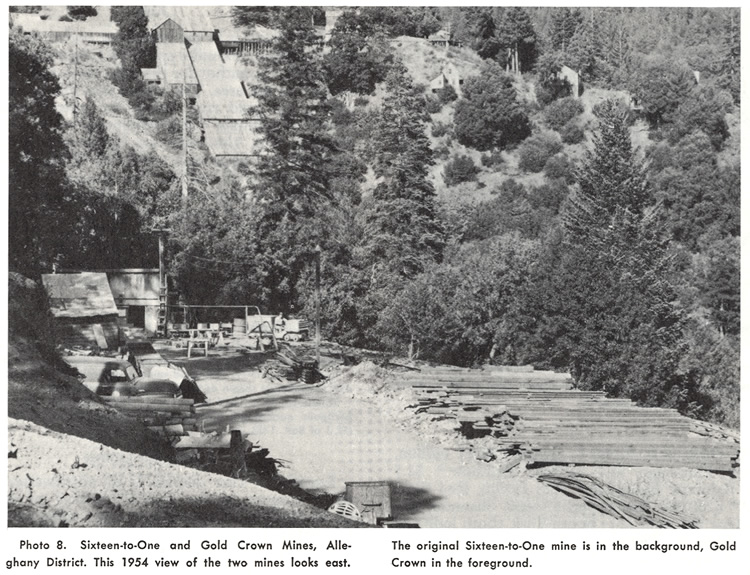 Sixteen-To-One and Gold Crown Mines, Alleghany District
Alleghany was the only town in California where gold mining was the principal driver of the local economy after World War II. The Sixteen-to-One mine finally closed in 1964 after over six decades of operation.
The Sixteen-to-One mine was mined intermittently for decades after the 1964 closure, and as of 2017 was still being mined.
Alleghany lives on as one of California's oldest and most historic mining towns.