Calico History
Centered about the "Town of Calico", the Calico mining district, with a peak population of 3,000, produced $13-20 million in silver and $9 million in borate minerals between 1881-1907. On April 6, 1881, several claims were located which formed the largest mine in the district, the Silver King. Profitable mining of silver ceased in 1896.

From a California Historic Landmark Plaque on site
In 1951, Walter Knott, founder of Knott's Berry Farm, purchased the town and began restoring it to its original condition referencing old photographs. In the late 1950s, a western garbed man with Custer whiskers known as Calico Fred was a local fixture. Though five of the original town buildings exist today, many others were recreated as replicas of their originals on preexisting foundations. In 1966, Knott donated the town to San Bernardino County, and Calico became a county regional park.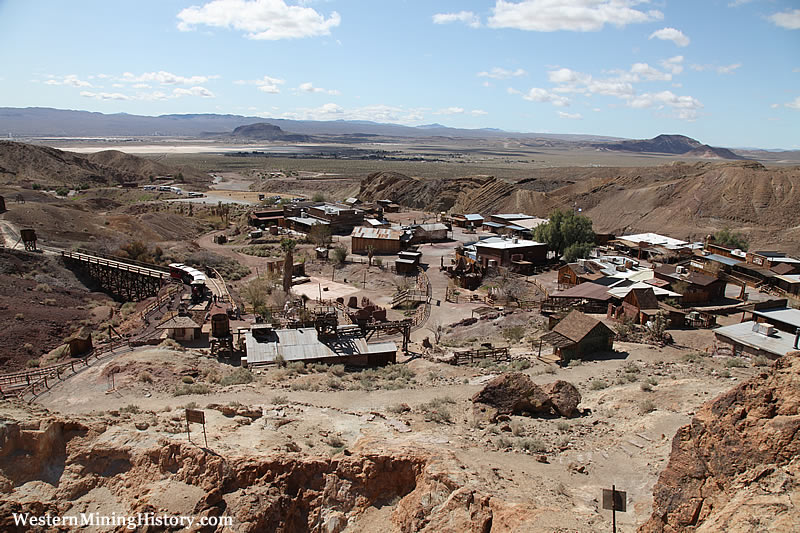 Calico, California
Today, the park operates mine tours, gunfight stunt shows, gold panning, a restaurant, the Calico & Odessa Railroad and a number of general merchandise stores. It is open daily, and requires an entrance fee. Calico is a registered California historic monument and the "official state silver rush ghost town" of California.

Wikipedia.org
It All Started With The Gold Rush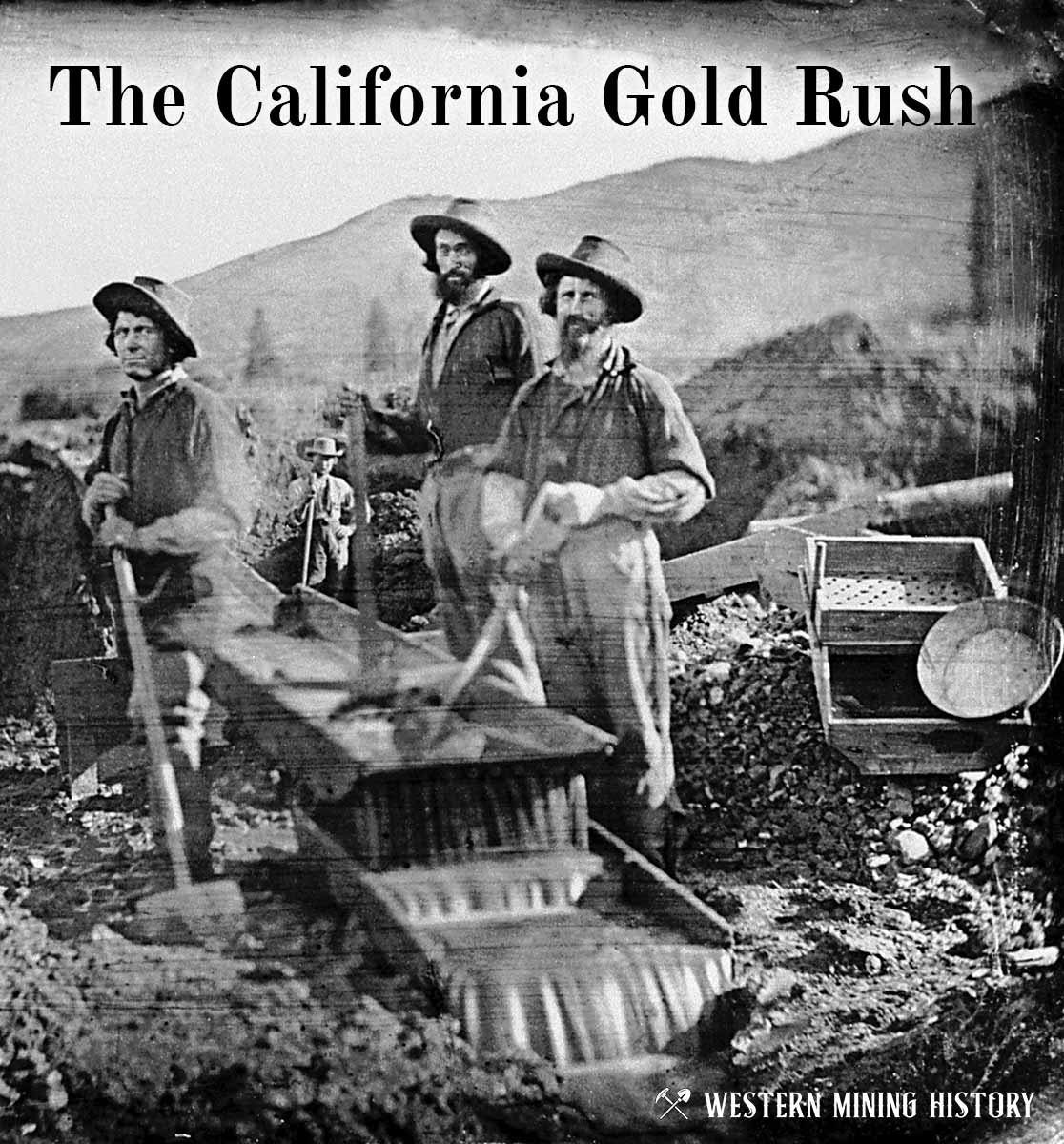 The great California Gold Rush kicked off the entire saga of western mining. Read about it at The California Gold Rush.