Coram History
The undated photograph above shows the thriving town of Coram which was established upon Motion Creek, in Shasta County, by the Balaklala Mine & Smelter Company in 1906.
The photograph showcases the Culver Hotel & The Smelter House Beer & Restaurant.
Coram became incorporated in 1910 and dis-incorporated in 1918. The town was named for Joseph Coram one of the energetic owners of the Balaklala Mine & Smelter Company. It was located a half mile south of Shasta Dam and the townsite included a smelter.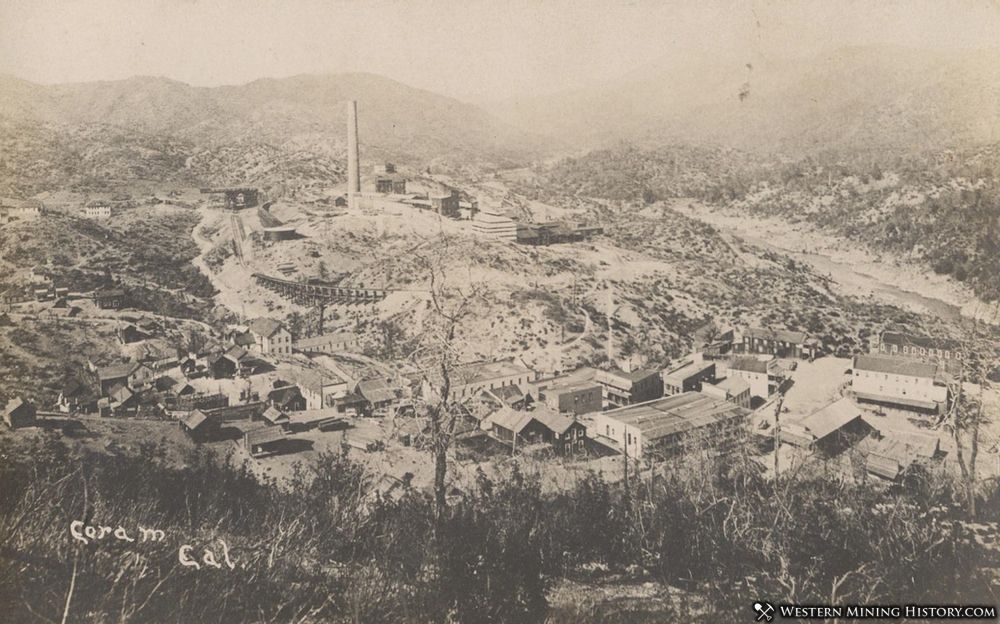 Coram and the Balaklala Smelter
It boasted a population of 2,000 residents at one time with 23 saloons, gambling halls, boarding houses, 3 hotels, 2 butcher shops, & other variety stores.
In 1924 a raging fire destroyed much of the townsite. In 1926 the chimney of the smelter was dynamited and destroyed. In the later half of the 1930's Coram became a stock yard for Shasta Dam materials.
Text and photo courtesy of the Shasta Historical Society.