Downieville History
From a sign in town:

Downieville is historically one of the most important and colorful towns of the Northern Mines. Gold deposits were discovered in 1848-49. The spot where the town later developed was known as Jim Crow Diggins, Washingtonville, Missouri Town, or simply The Forks. In the spring of 1850 the town had 15 hotels and gambling halls, 4 bakeries, 4 butcher shops, and every piece of ground was claimed.
In 1851 it had in excess of 5,000 inhabitants. Philo Haven and Francis Anderson were credited with being among the first to discover gold a short distance above the Jersey Bridge.
Joseph Zummwalt, who arrived here in 1850 and mined an area later known as Zummwalt Flat, brought with him the secrets of the Ancient and Honorable Order of E Clampus Vitus and founded its first chapter. When Sierra County was established in 1852 Downieville was named County Seat. It also recieved 10 less votes than Sacramento in its bid to be the State Capitol.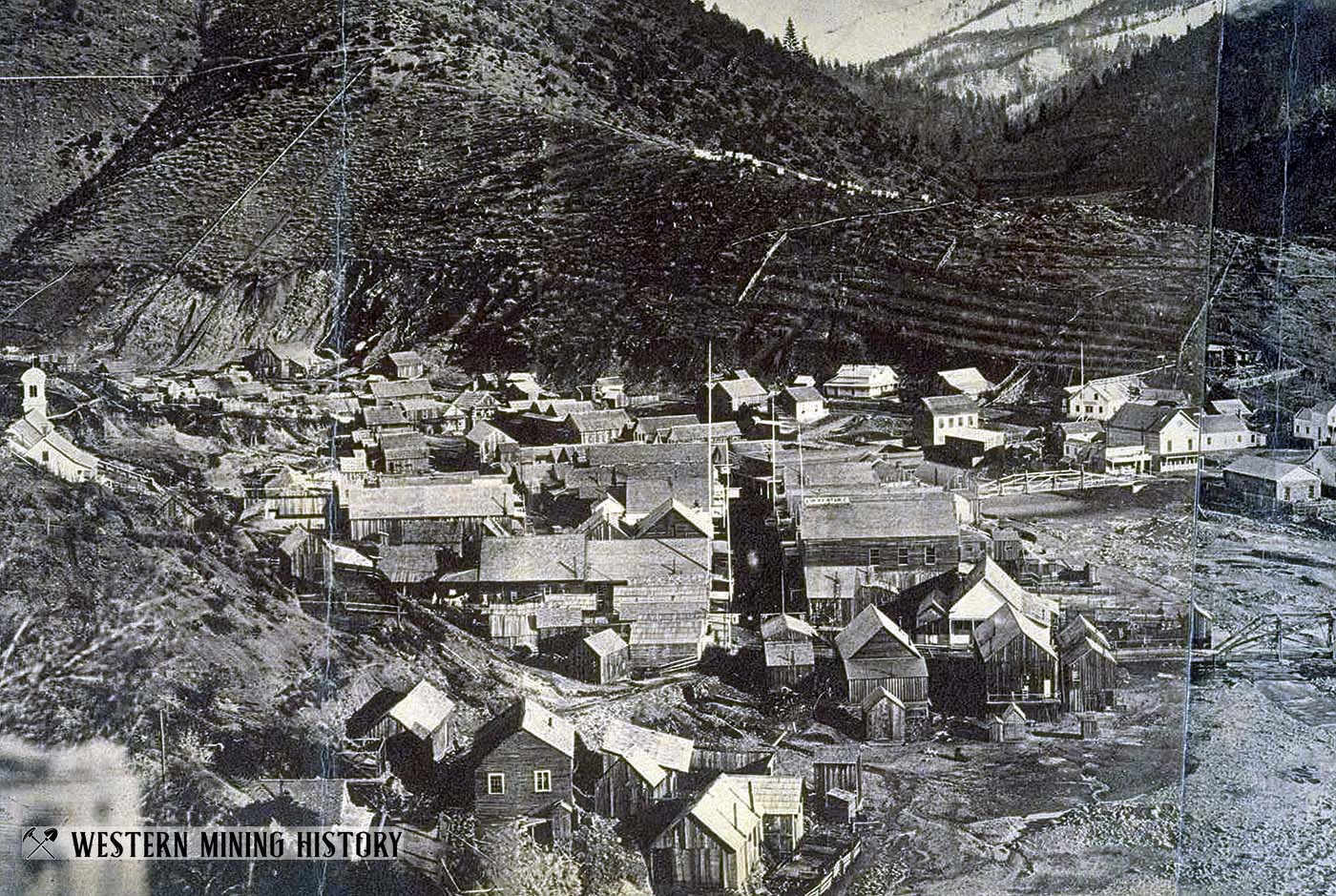 Downieville, California ca 1860
Gold was everywhere. A housewife discovered 500 dollars worth when she swept the earthen floor of her kitchen. The earliest and richest mines were Sailor Ravine, Blue Banks opposite Zummwalt Flats, Tin Cup Diggins at the forks of the two rivers in town, and the gravels of Durgen Flat. One of the earliest mines, the Gold Bluff, was begun in early 1850. The first drift tunnel, The Caton, was begun in July of 1851.
One of the most often told tales of the Gold Rush was the hanging of Juanita, hanged for stabbing John Canon after the Fourth of July celebration in 1851.
It All Started With The Gold Rush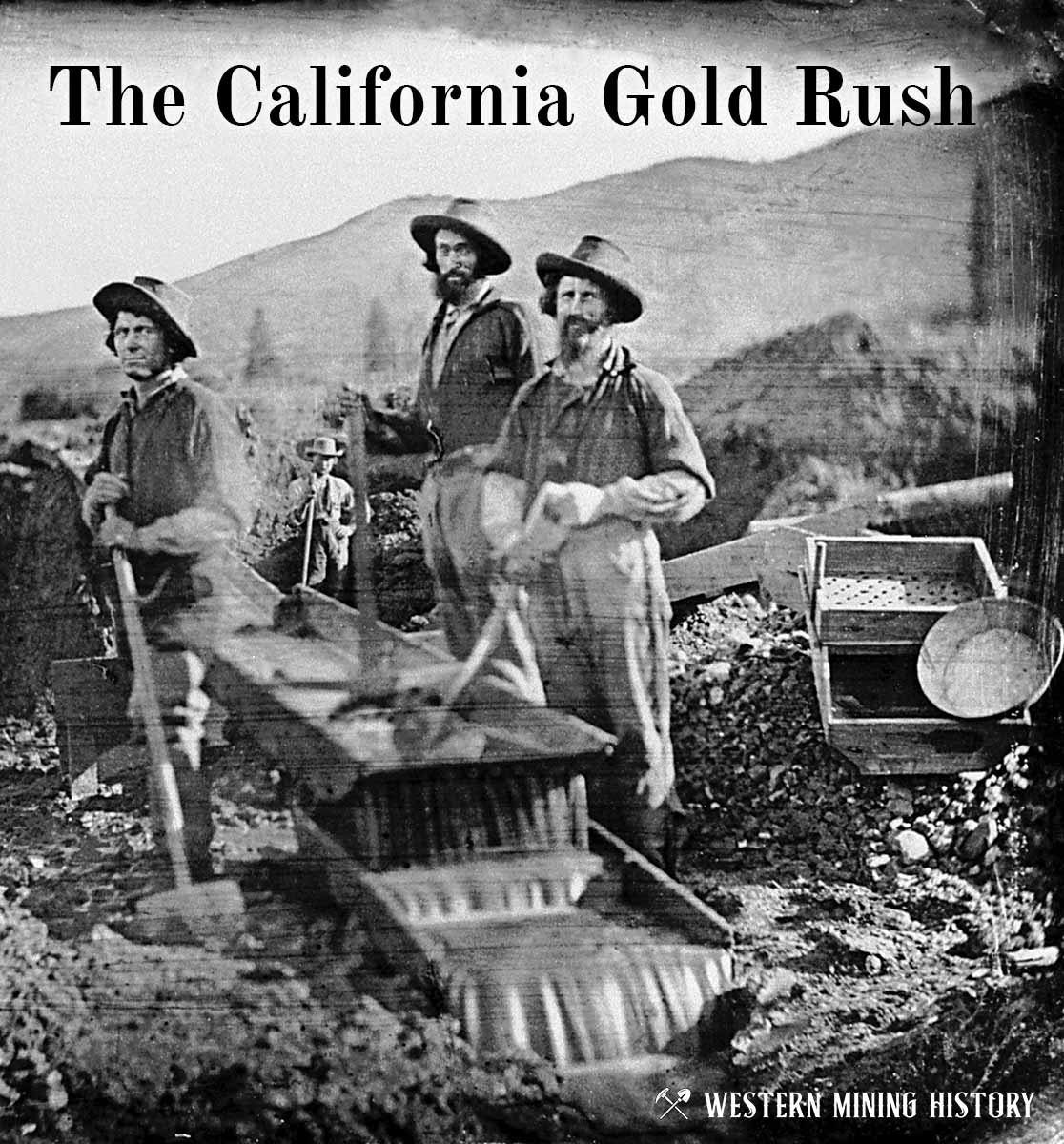 The great California Gold Rush kicked off the entire saga of western mining. Read about it at The California Gold Rush.
California Gold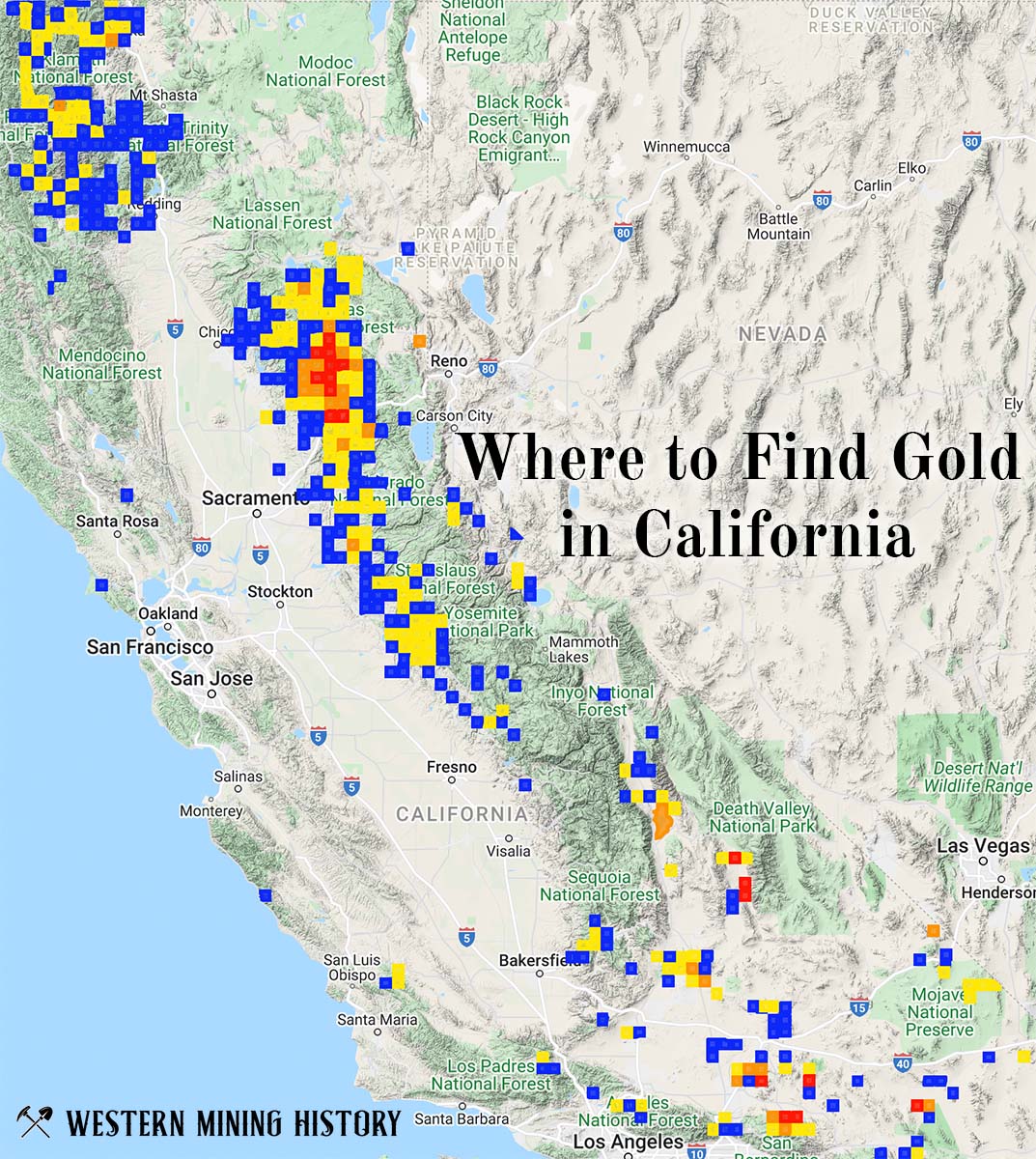 "Where to Find Gold in California" looks at the density of modern placer mining claims along with historical gold mining locations and mining district descriptions to determine areas of high gold discovery potential in California. Read more at Where to Find Gold in California.