Dutch Flat History
Dutch Flat was founded by two German brothers, Joseph and Charles Dornbach who settled there in 1851 during the California Gold Rush. The area was once one of the richest gold mining locations in California.
While Dutch Flat was originally settled by miners, it first gained prominence as an important stagecoach stop, making it one of the largest and most important towns in Placer County from about 1864 to 1866. In the fall of 1866, however, the railroad had reached Cisco, 20 miles further up the ridge, and Dutch Flat lost most of its importance as a stage stop.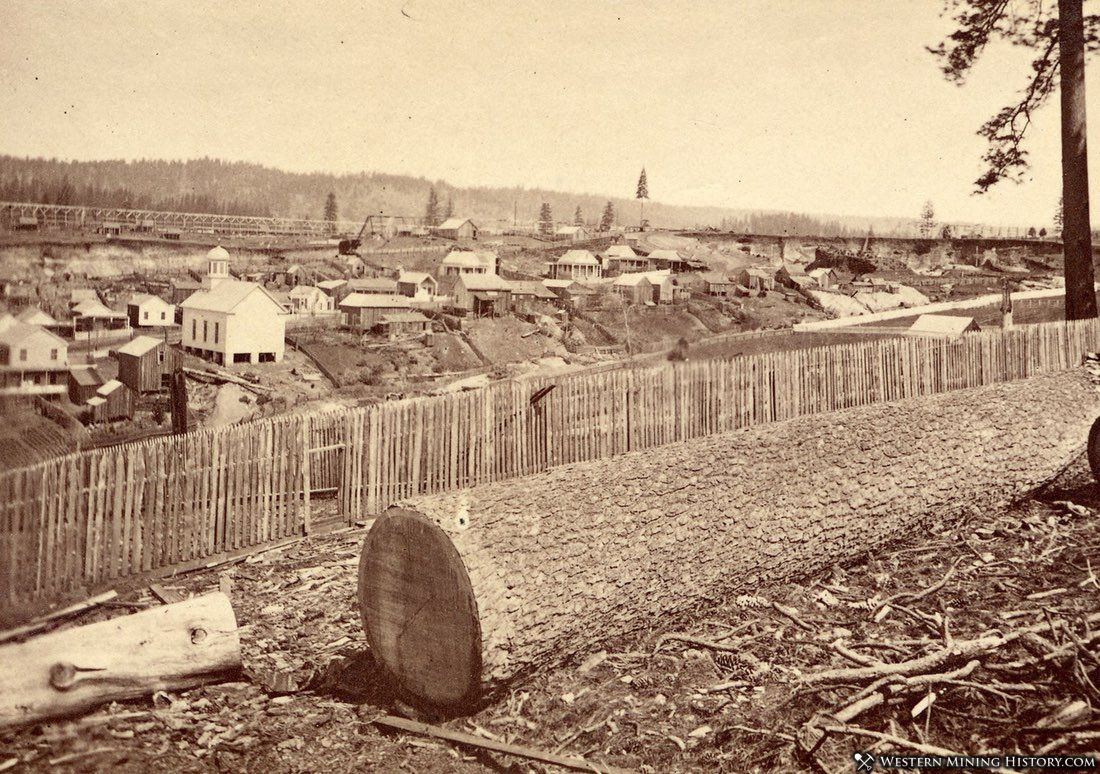 Dutch Flat, California 1860s
Mining operations at Dutch Flat reached their peak during the 1870s, with thousands of miners working the surrounding area. Prior to the 1870s, gold mining was often a solitary and small-scale pursuit. In 1872, however, the Cedar Creek Company of London purchased over 30 claims in the area and began working them in a more aggressive and industrial fashion, employing hydraulic mining to reach hitherto unreachable deposits of gold by literally blasting it out of alluvial deposits with high-pressure water cannons known as "monitors."
Dutch Flat of the 1870s was an important supply center for mining districts throughout Central California and even into Nevada. After the devastating 1875 fire that burned most of Virginia City, the Ophir Mine "dispatched competent men to the lumber yards of Dutch Flat to procure and ship timbers."
The many dozens of mining claims dividing the old channel gravels beside Dutch Flat and Gold Run made for a thriving economy. In January 1884, however, in a historic verdict, a United States District Court banned the flushing of debris into streams. Implementing the decision was difficult, as many miners refused to accept the court decision. Court challenges were filed, injunctions were disobeyed, inspectors were threatened with violence, but eventually hydraulic operations were brought to an end.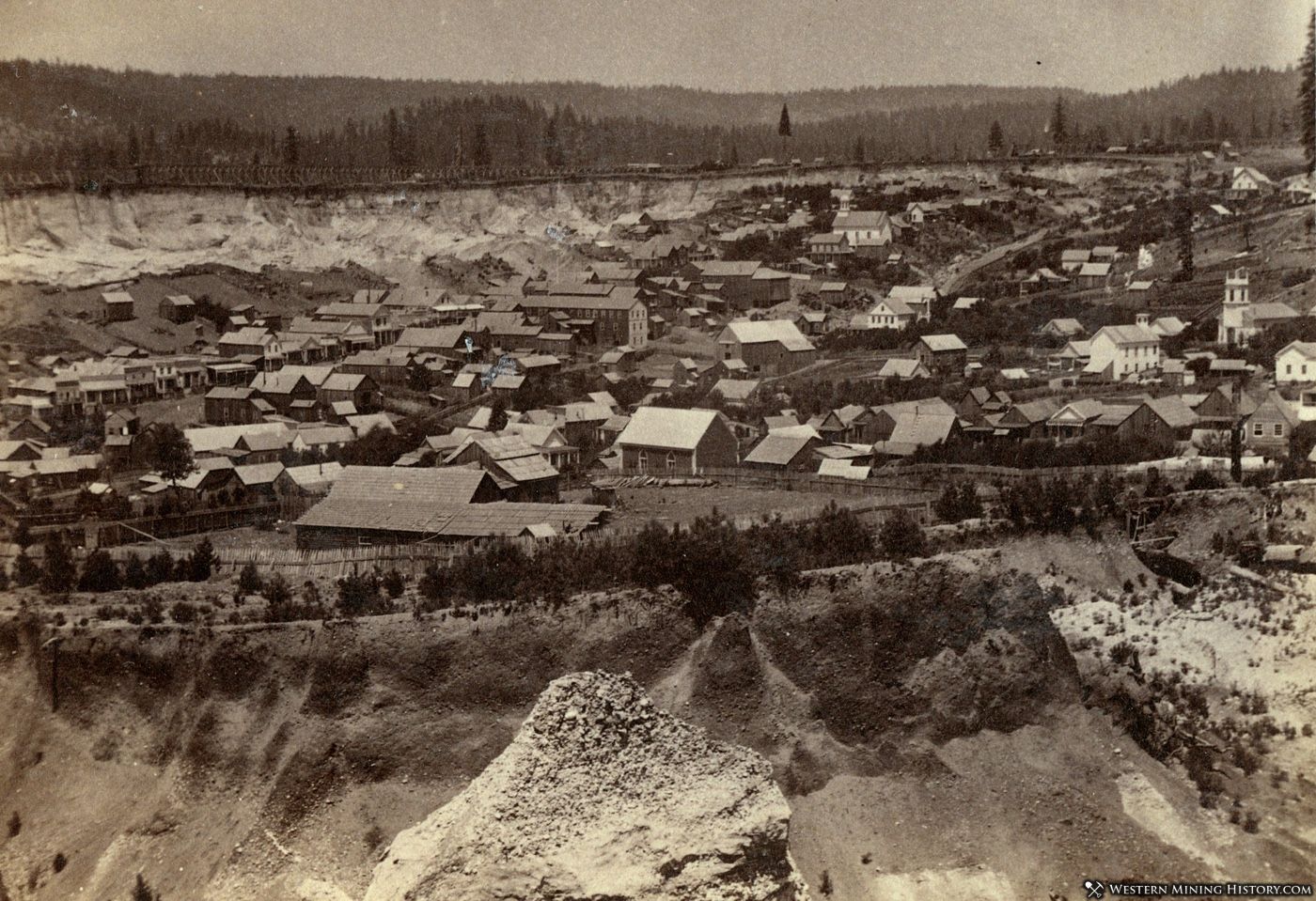 Dutch Flat, California 1860s
Chinatown
Dutch Flat's Chinatown began in the 1850s, and by the late 1860s, when the transcontinental railroad was under construction, it was one of the largest Chinese settlements outside of San Francisco. In 1853, Dutch Flat had a population of 6,000 including 3,500 Chinese.
In 1877 Old Chinatown burned down, and the settlement relocated south of town, near the Dutch Flat Depot on the Central Pacific Railroad. Adjoining the pioneer American cemetery just above the town is the Chinese burial grounds.
It All Started With The Gold Rush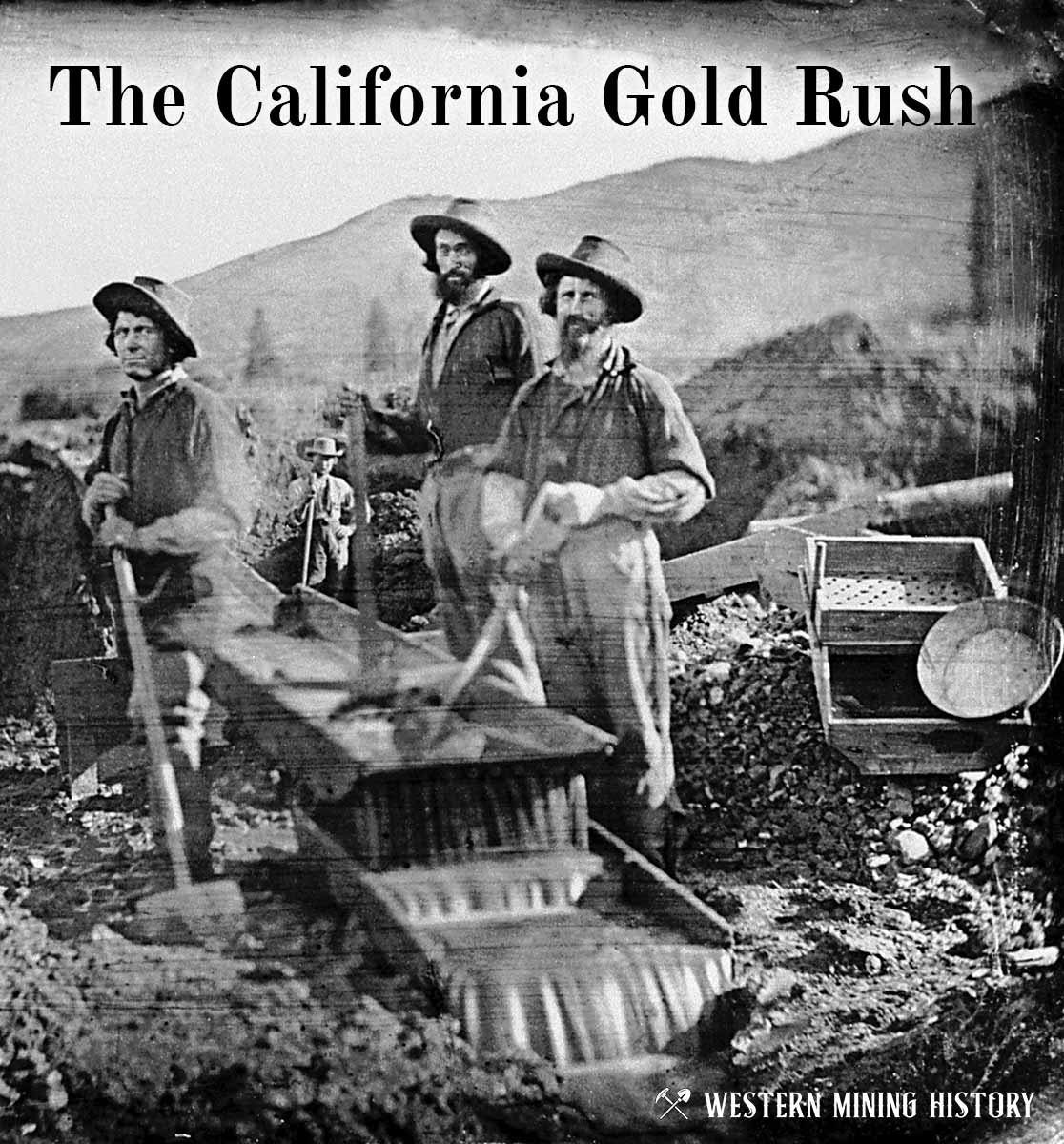 The great California Gold Rush kicked off the entire saga of western mining. Read about it at The California Gold Rush.
California Gold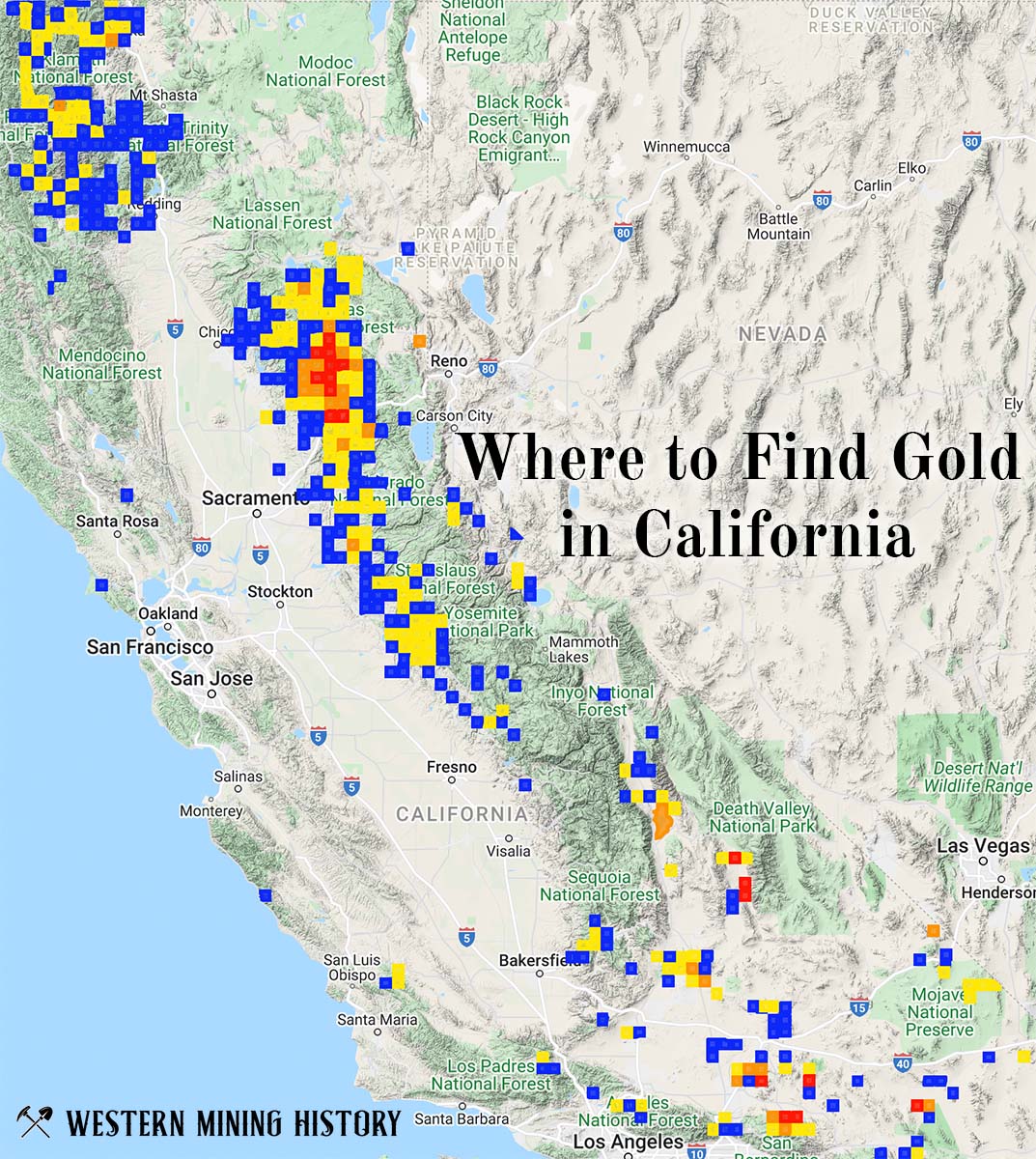 "Where to Find Gold in California" looks at the density of modern placer mining claims along with historical gold mining locations and mining district descriptions to determine areas of high gold discovery potential in California. Read more at Where to Find Gold in California.