Gibsonville History
Gibsonville was named after a prospector named Gibson who discovered rich gold placers at the site in the early 1850's. The town became a booming camp and a post office was established in 1855. As the gold ran out, the camp diminished until the post office closed in 1910. Nothing is left of Gibsonville today.
The earliest mention of Gibsonville I could find was from the December, 11 1851 edition of the Sacramento Daily Union, which read:
"LATE NEWS FROM FEATHER RIVER - Justice Wilson, accompanied by his partners, Capt Esling and Mr. Stiles, have just arrived from Gibsonville, which is at the head of Slate Creek, in the upper Feather River County. They informed us that rich quartz veins have been discovered in that vicinity, which will be worked as soon as the snow disappears in the spring. In the meantime the miners will continue operations in the old placers, which are still paying well. Provisions are not very plentiful, and of course are held firm."
In the December 19, 1852 issue of the Daily Alta newspaper, harsh winter conditions at Gibsonville are detailed:
"A friend just down from Gibsonville informs us that the snow at that place is from three to five feet deep. Last week a party started out from town to make a trail, when they were overtaken by a snow storm, and one man perished from extreme cold. The others reached the town in an almost frozen condition. Provisions are scarce and very high."
It All Started With The Gold Rush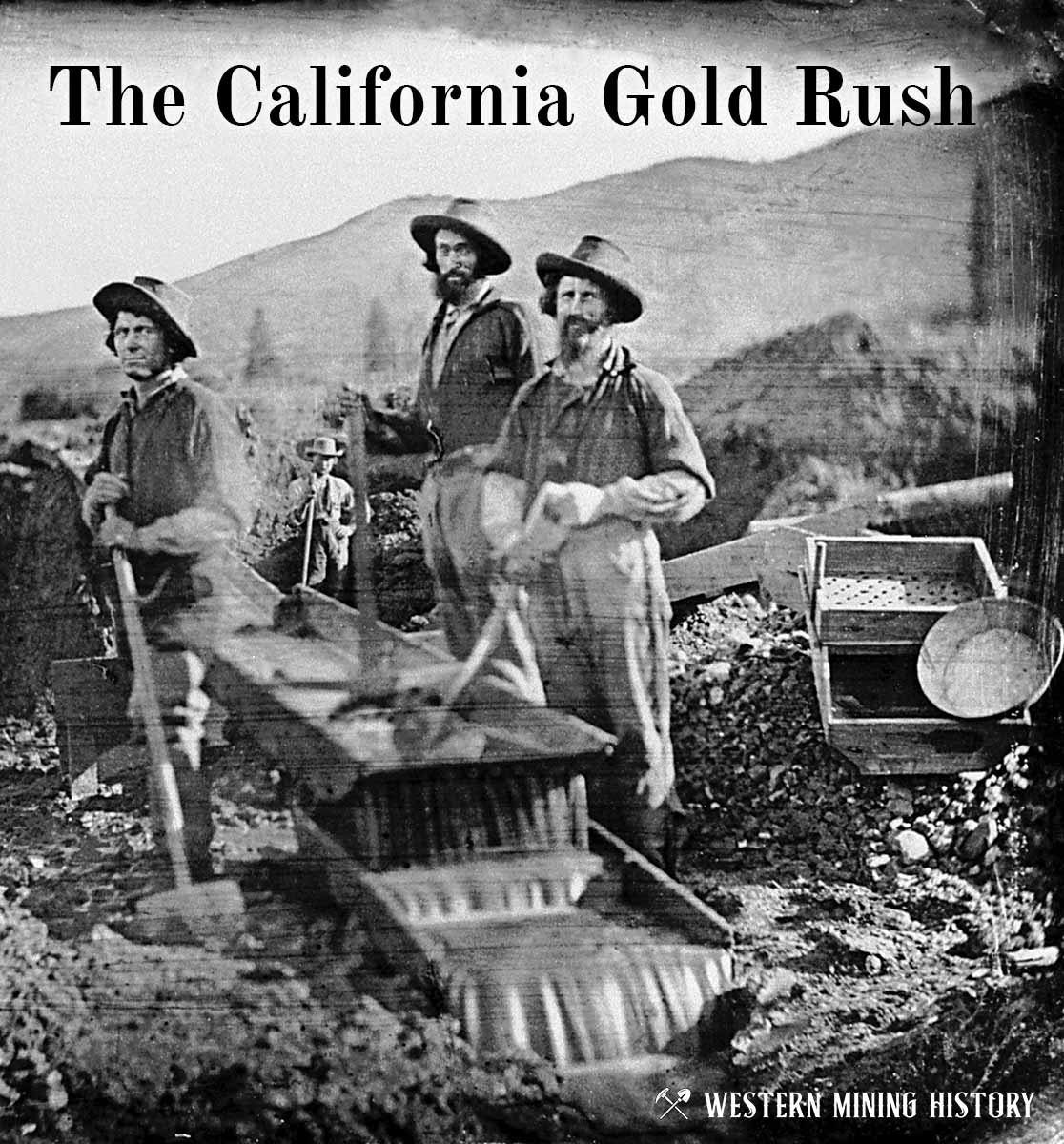 The great California Gold Rush kicked off the entire saga of western mining. Read about it at The California Gold Rush.