Helena History
The site of the Helena ghost town was originally a Native American camp going back as far as 4,000 years ago.
After the gold rush began, a man by the name of Craven Lee filed a land settlement claim in 1852 on the North Fork of the Trinity River. This spot would grow into a small mine supply camp that originally went by the name North Fork.
Helena, California
1852 was the first year of the placer mining boom on the Trinity River. Settlers in the North Fork area started farms and orchards to supply the influx of miners to the area.
By the late 1850's Lee began selling his land claims and the townsite of North Fork began to blossom.
In 1855 a German by the name of Harmon Schlomer arrived at North Fork and over the next few years built a Blacksmith, Brewery, and Toll bridge.
Helena, California
Placer mining in the area reached a peak in 1861. A major flood in that year destroyed much of the mining infrastructure in the area.
Mining operations were slowed, but eventually recovered and North Fork persevered for decades to come as a supply center for the mines and a lodging and entertainment hub for the miners.
In 1891 the name of the town was changed from North Fork to Helena to avoid confusion with another town of the same name in California.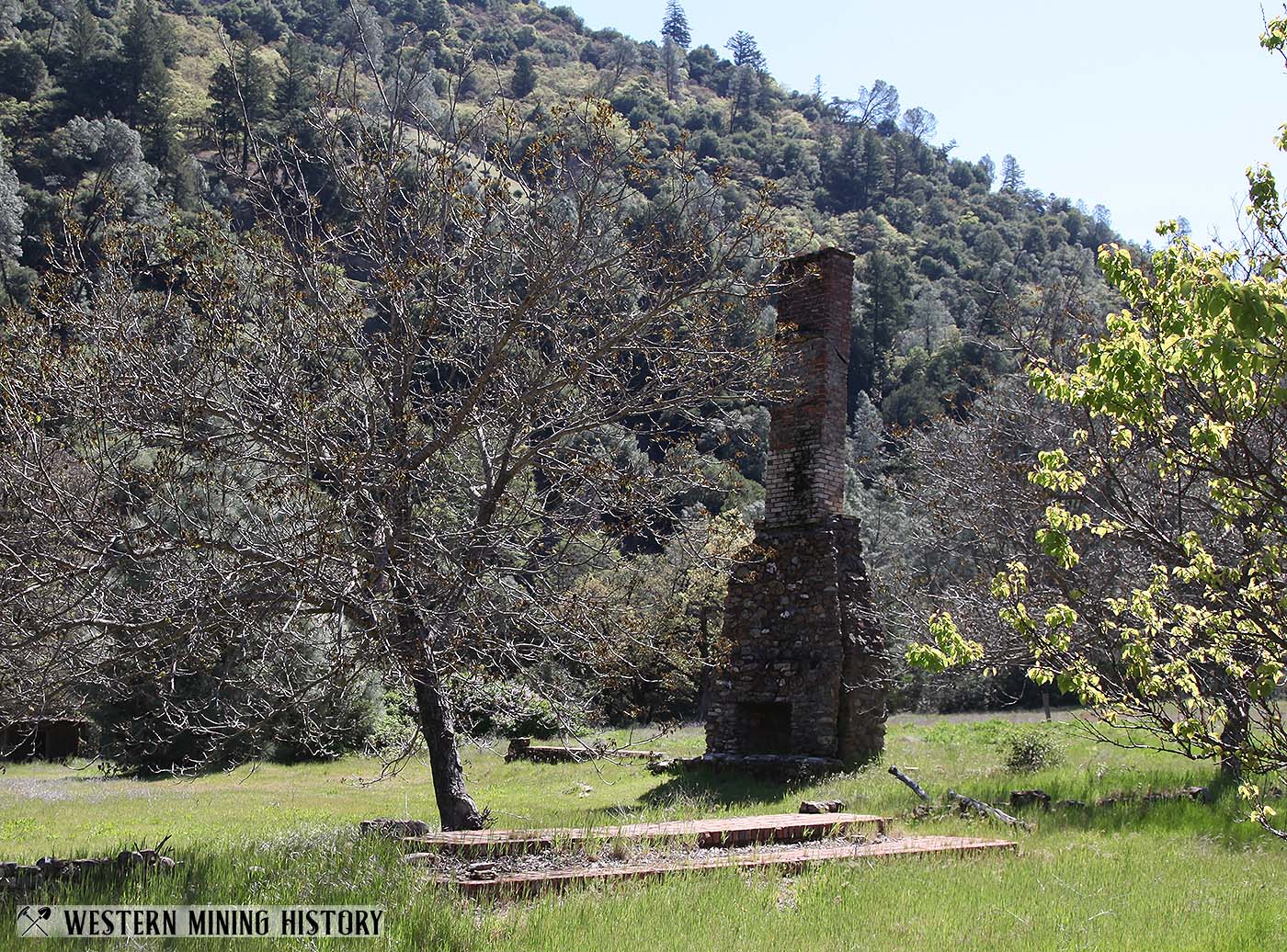 Old Foundation in Helena, California
Helena continued to be an outpost on the Trinity River until the 1930's when the new highway bypassed the town. Today there is nothing left but a few intact buildings from the earliest boom times.
It's interesting to consider Helena's location from a historical context. Prior to highway 299 being built connecting the coastal areas to the west with the Trinity River Canyon, Helena was at the end of the road. This truly was a frontier mining outpost deep in the wilderness of Northern California.
It All Started With The Gold Rush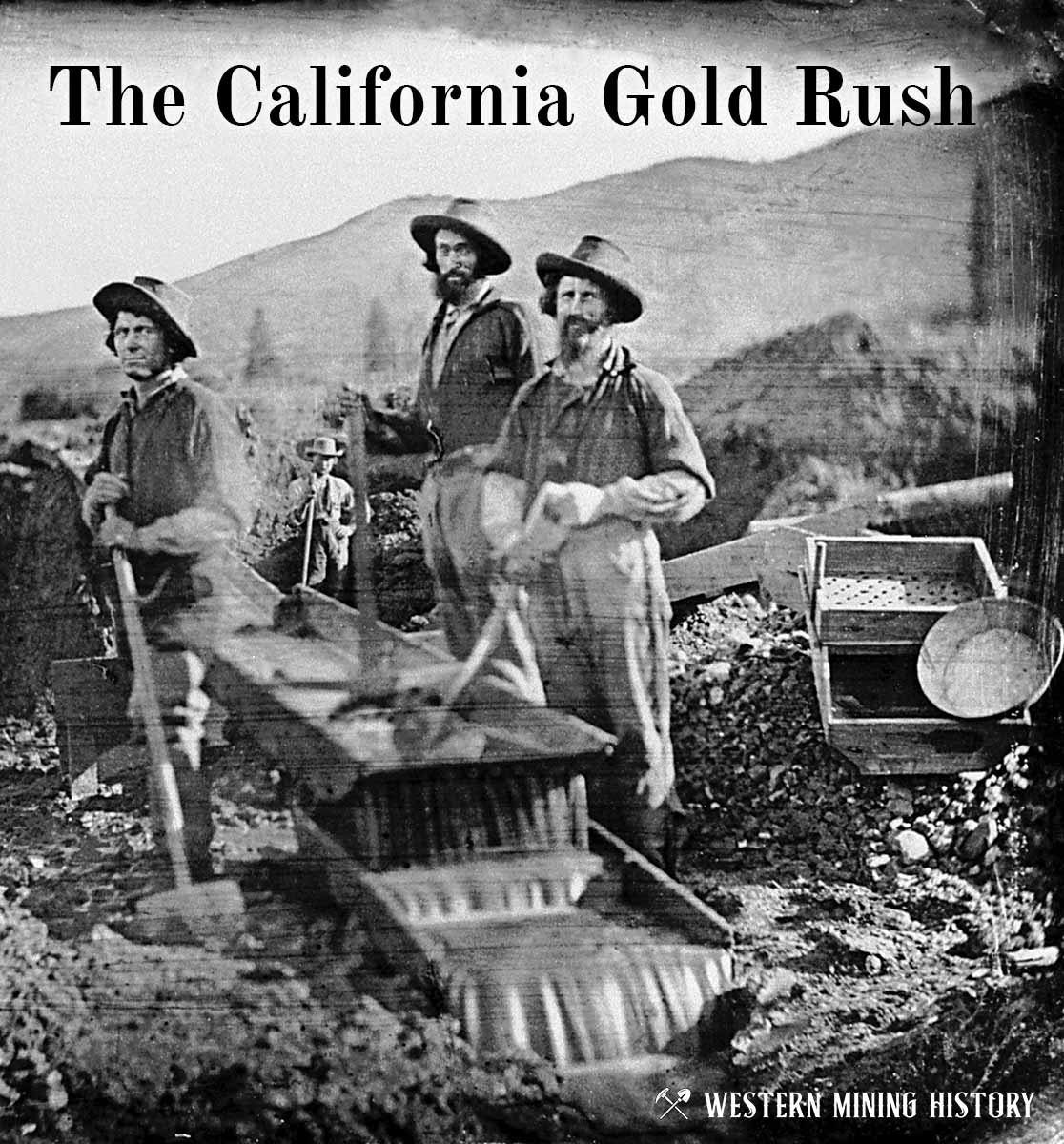 The great California Gold Rush kicked off the entire saga of western mining. Read about it at The California Gold Rush.
California Gold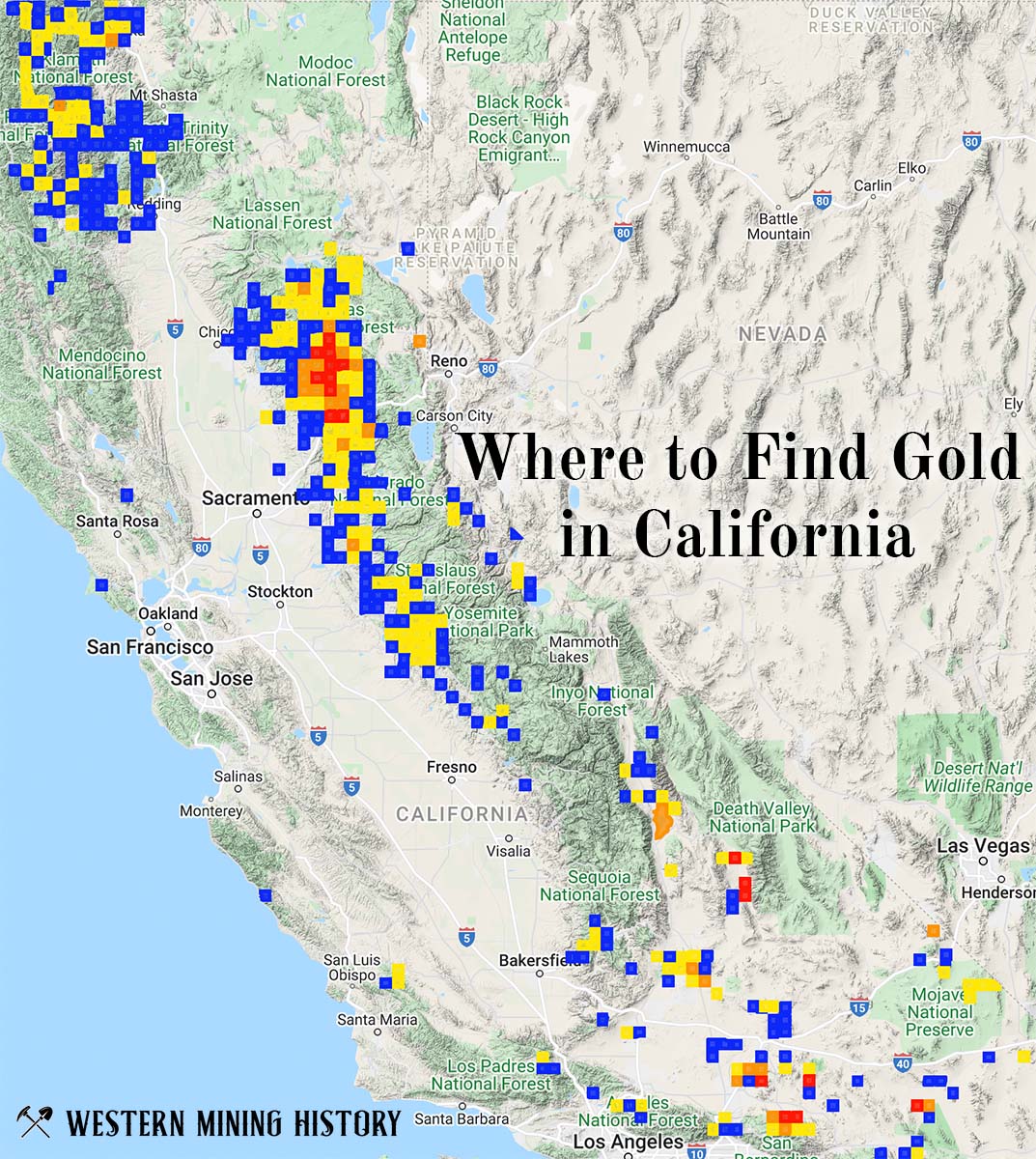 "Where to Find Gold in California" looks at the density of modern placer mining claims along with historical gold mining locations and mining district descriptions to determine areas of high gold discovery potential in California. Read more at Where to Find Gold in California.