Jacksonville History
Jacksonville is now under the Don Pedro Reservoir and its location and elevation are estimated.
A historical marker on the shore of Don Pedro Reservoir summarizes the history of Jacksonville: "Near this site, now inundated by the waters of Don Pedro Reservoir, stood the historic town of Jacksonville. It was settled by Julian Smart who planted the first garden and orchard in the spring of 1849. Named for Colonel A.M. Jackson. In 1850 it was the principal river town in the area. It was the gathering center for thousands of miners working the rich bed of the Tuolumne River."
Like many of the earliest Gold Rush settlements, Jacksonville peaked very early in California's history and little information is available on what the town was like in its first few years. A post office was established in October, 1851, and that year the U.S. Census recorded 252 inhabitants of the town. It is likely the population of the town was much more than that as the rich local placer mines were intensively worked in 1849 and 1850.
Estimates of placer gold recovered from the Jacksonville district vary widely, some reporting $9 million while other reports of up to $40 million. Starting in the late 1850s, lode mining bagan in the district. The Eagle-Shawmut mine, which operated on a large scale from 1897 until 1942, was the leading minein the area.
It All Started With The Gold Rush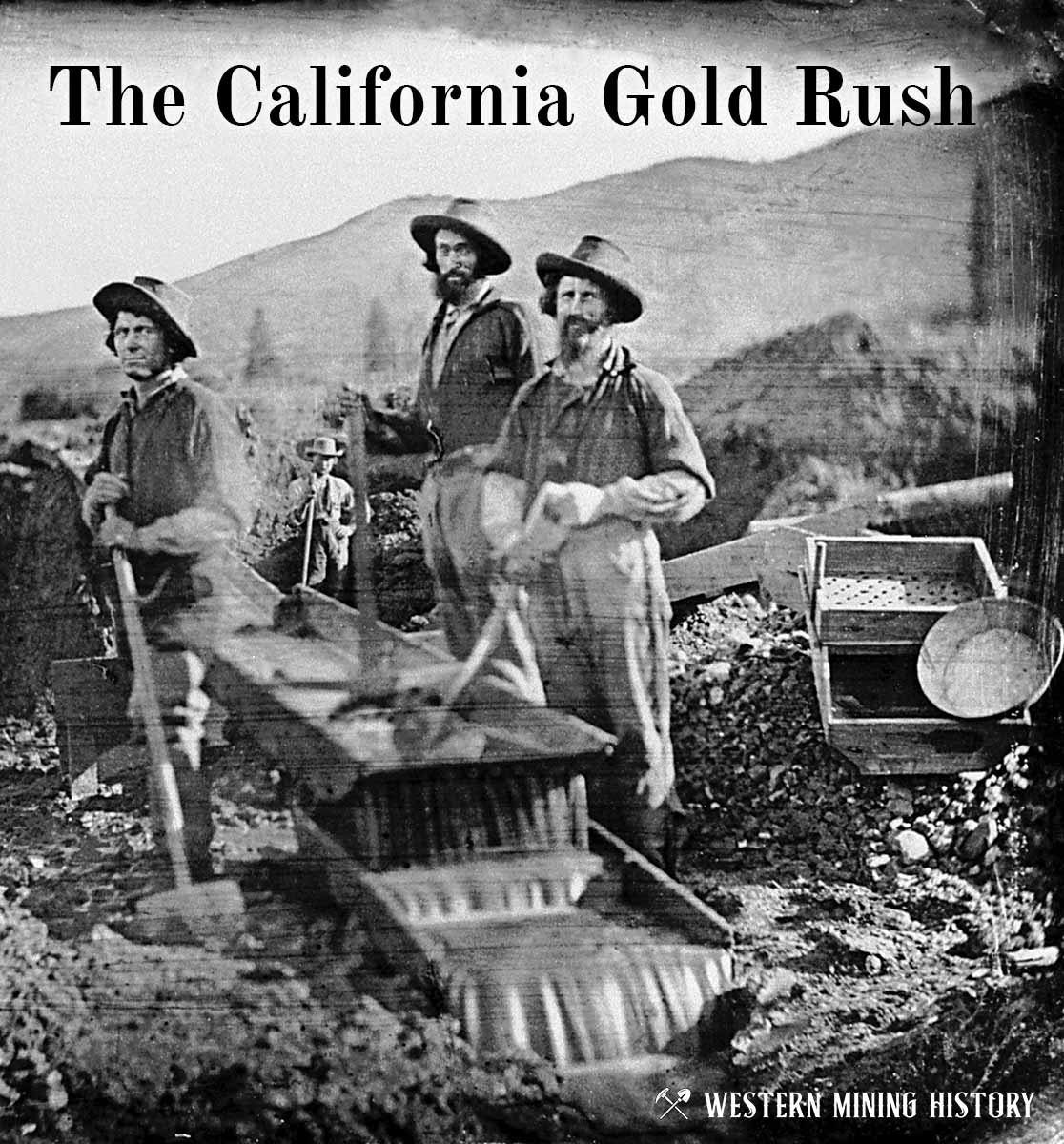 The great California Gold Rush kicked off the entire saga of western mining. Read about it at The California Gold Rush.
California Gold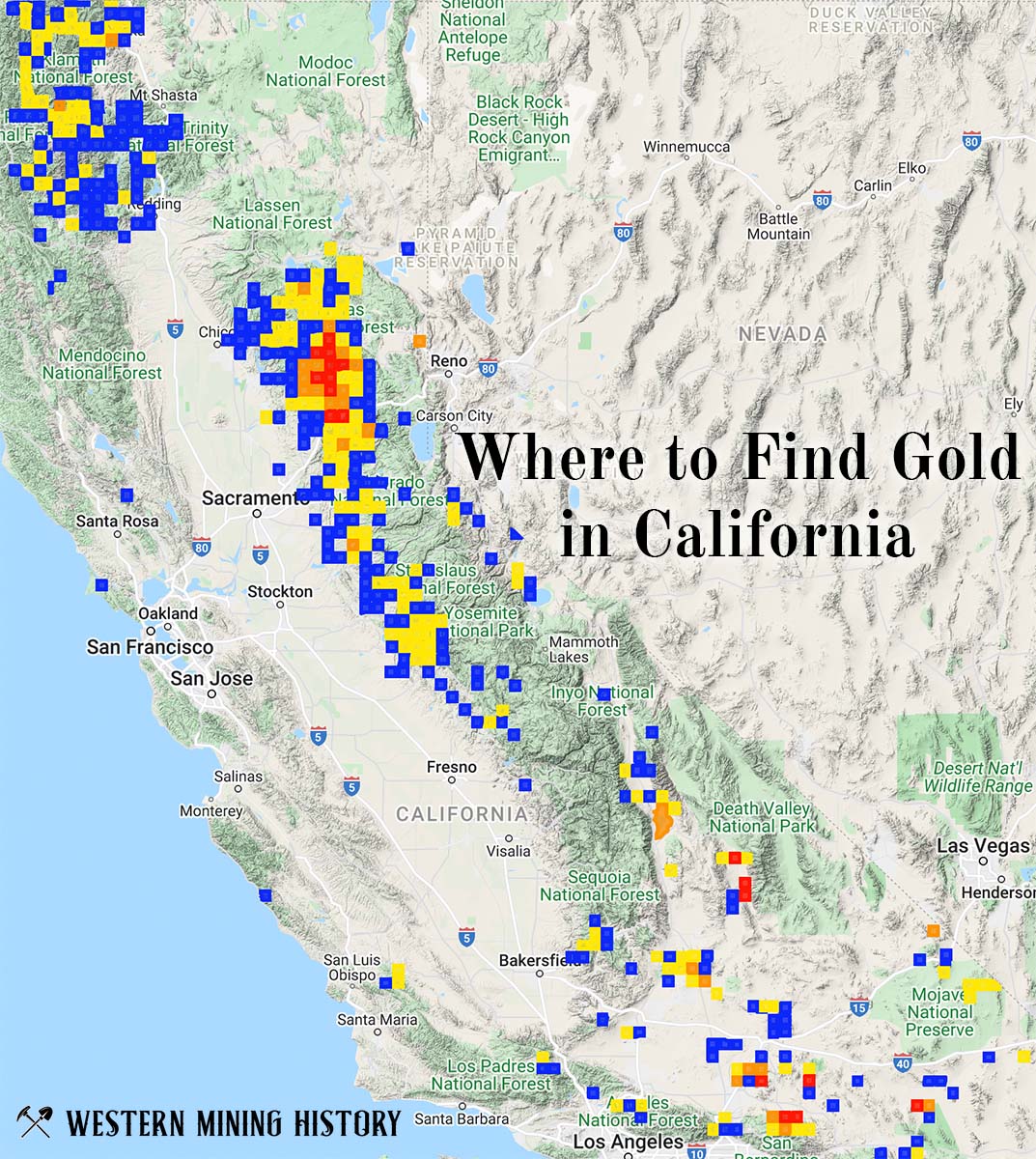 "Where to Find Gold in California" looks at the density of modern placer mining claims along with historical gold mining locations and mining district descriptions to determine areas of high gold discovery potential in California. Read more at Where to Find Gold in California.