Kennett History
Kennett began as a railroad construction camp in the early 1880's. The camp became a permanent town and was given the name Kennett around 1884. The primary mines in the area were the Mammoth and Golinsky mines - rich copper producers.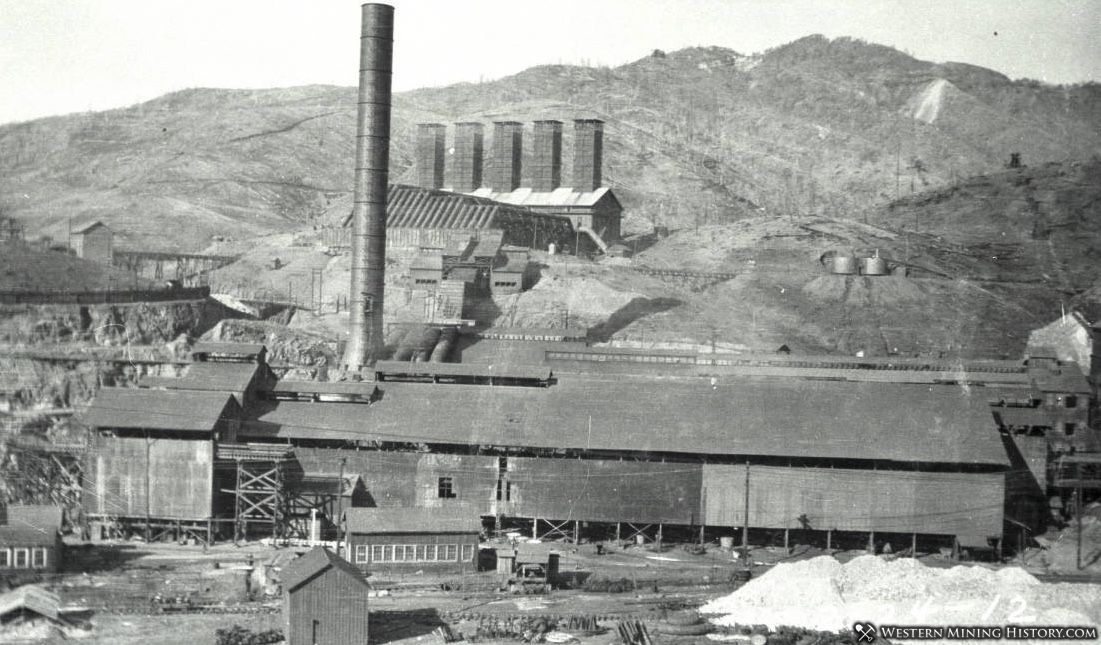 Mammoth Smelter at Kennett
As with most copper districts, rising metal prices during World War I created a booming mining industry. Mines, smelters, and railroads were greatly expanded to meet the new demand. Kennett reached boomtown status.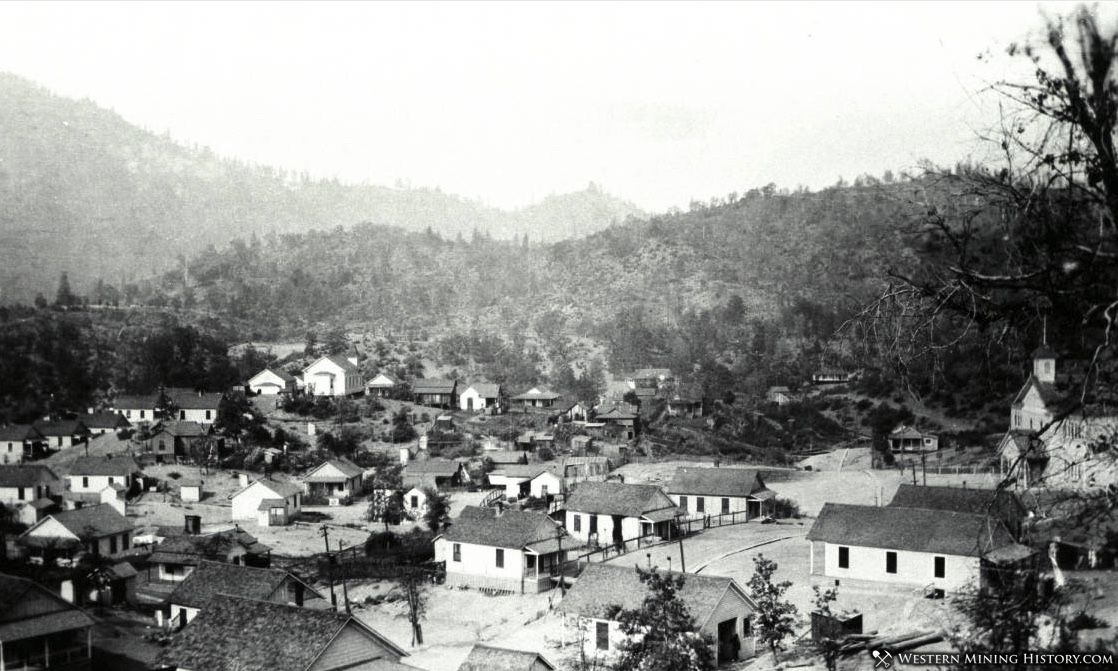 View of Homes in Kennett California ca 1910
The end of World War I resulted in lower demand for copper, and Kennett's mines struggled to stay profitable. The Mammoth, largest mine in the district, closed in 1923, never to reopen. Kennett's economy never recovered, and the town was disincorporated in 1931.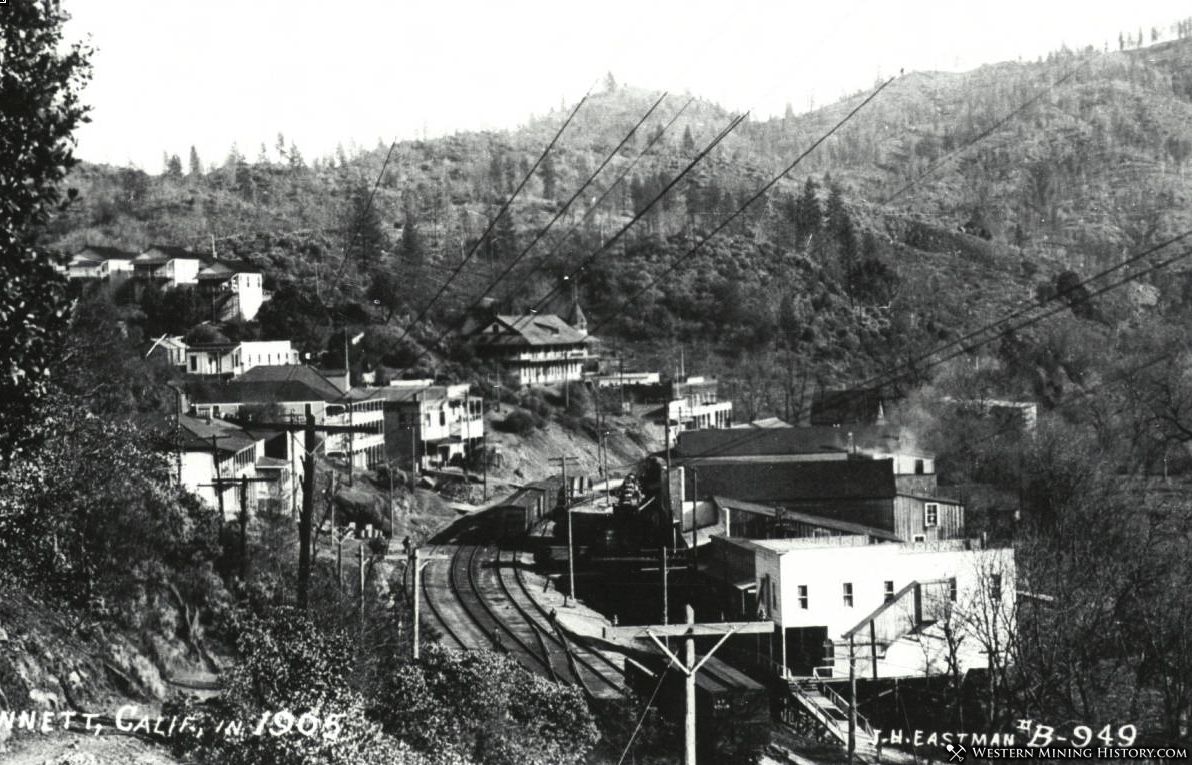 View of Kennett California 1905
Construction of Shasta Dam began in 1935. By 1944, the town was submerged by the rising waters of Shasta Lake. Kennett remains under water to this day.