Lundy History
Gold was discovered near the west end of Lundy Lake in 1879 in what would become known as the Homer Mining District. The town of Lundy was settled at the site and became famous for its scenic alpine location and the numerous avalanches that destroyed mines, homes, and even power plants, as well as taking many lives over the years.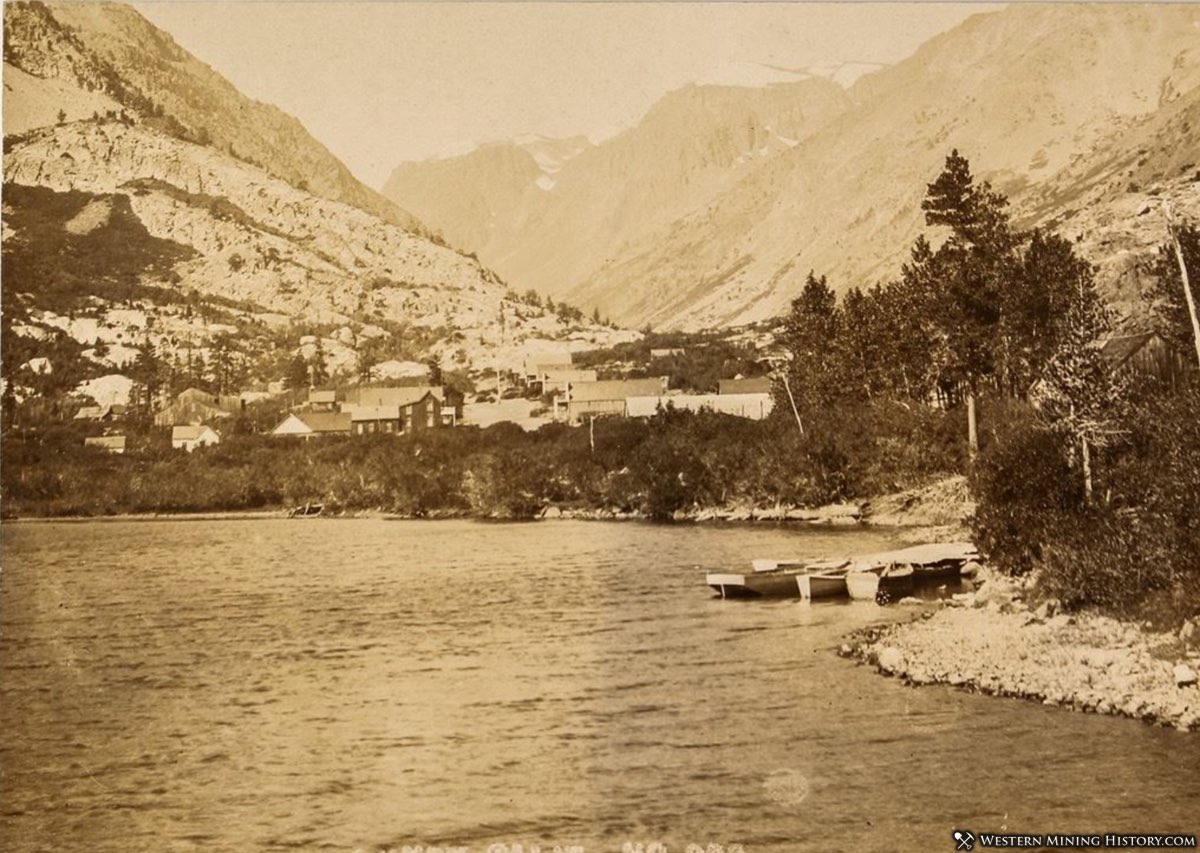 Lundy, California seen on the shore of Lundy Lake around 1910
One of the worst avalanche disasters was in March of 1911. The snow slides destroyed the power plants at both Lundy and nearby Jordan. A newspaper article described the destruction:
Only meager reports are available from Lundy, but it is practically certain the whole camp, together with the Lundy power plant, has been annihilated. At this point the big slide, after sweeping down the sides of the mountains above the place, shot clear across Crystal Lake, before overwhelming the camp. The only names of the dead at Lundy are Jasper Parrott, a wealthy miner, who had lived there 50 years, and C. Knowlton. It is known there were other fatalities.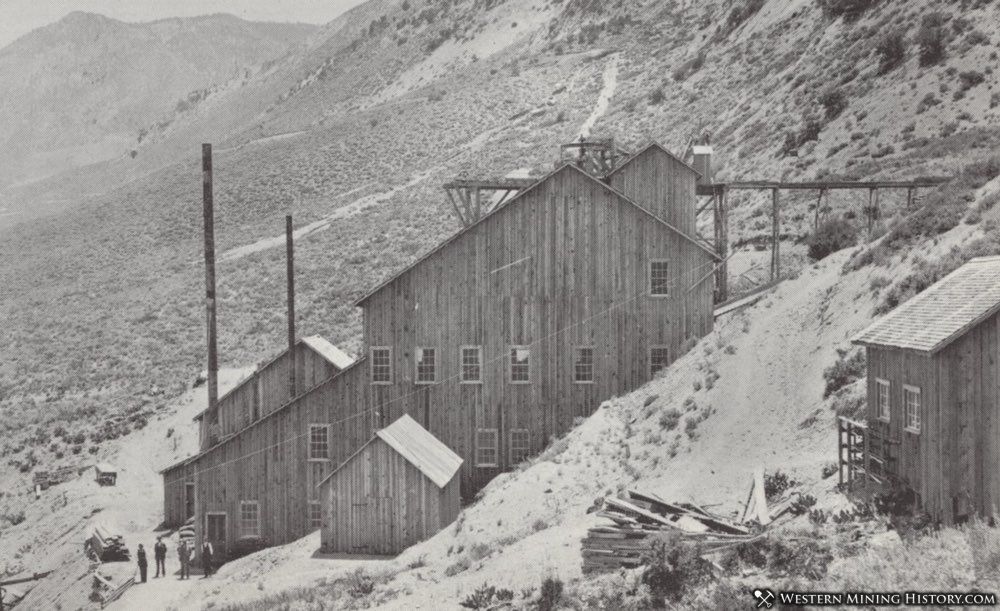 May Lundy Mill
Situated on a steep talus slope above the town of Lundy, the May Lundy Mine was the principal mine in the district. The mine produced an estimated three million dollars in gold and silver from 1879 to 1914, the primary years of production. In the 1930s a flotation plant was built to treat tailings from the mine.
Even in the earliest days of the district, Lundy's mountain setting received attention from newspapers. An 1880 edition of the Sacramento Daily Union describes the fantastic fishing conditions at the lake:
Trout-catching is all the rage at Lundy lake, Homer District, Mono county, the fish being the finest afloat and biting ravenously. It is no uncommon thing for a settler to go out, cut a hole through the ice, and catch thirty pounds of fine trout before breakfast.
The original settlement of Lundy is now a ghost town, although a seasonal fishing resort still operates near the site. Machinery from the May Lundy mine is scattered on the mountain above the town site.