Oro Fino History
Oro Fino was an early mining boom town established in the 1850s, in one of Siskiou County's most productive districts. Oro Fino translated from Spanish means "Fine Gold".
Gold was mined here at both lode and placer mines, and photos suggest that hydraulic mining occurred here to a great extent. Reports from the Mining Press stated that in 1862 one company was recovering a thousand dollars in gold every week, a substantial sum at the time.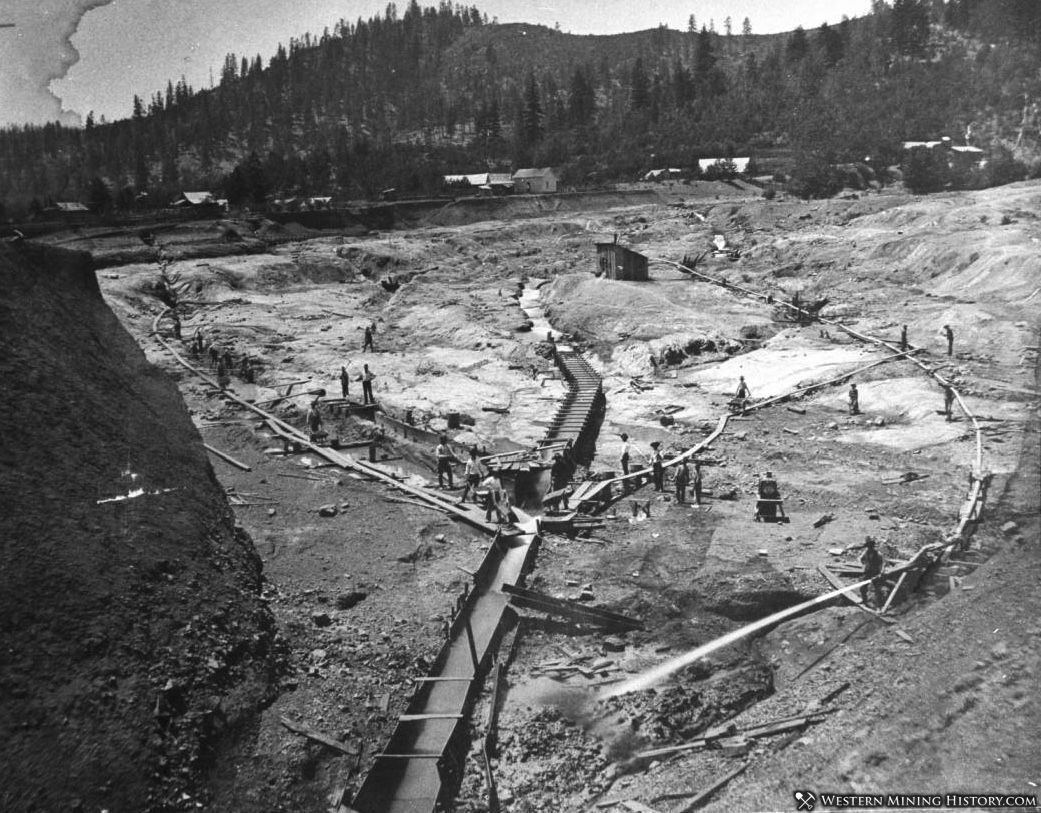 Hydraulic mine near Oro Fino ca. 1890
Mining here slowed in the early 1880s, but contrary to what other sources state, the town persevered until at least the 1890's, as evidenced by an 1889 photo of the local band posing in front of a brick schoolhouse, and a USGS report stating that Oro Fino had an operating stamp mill in 1893.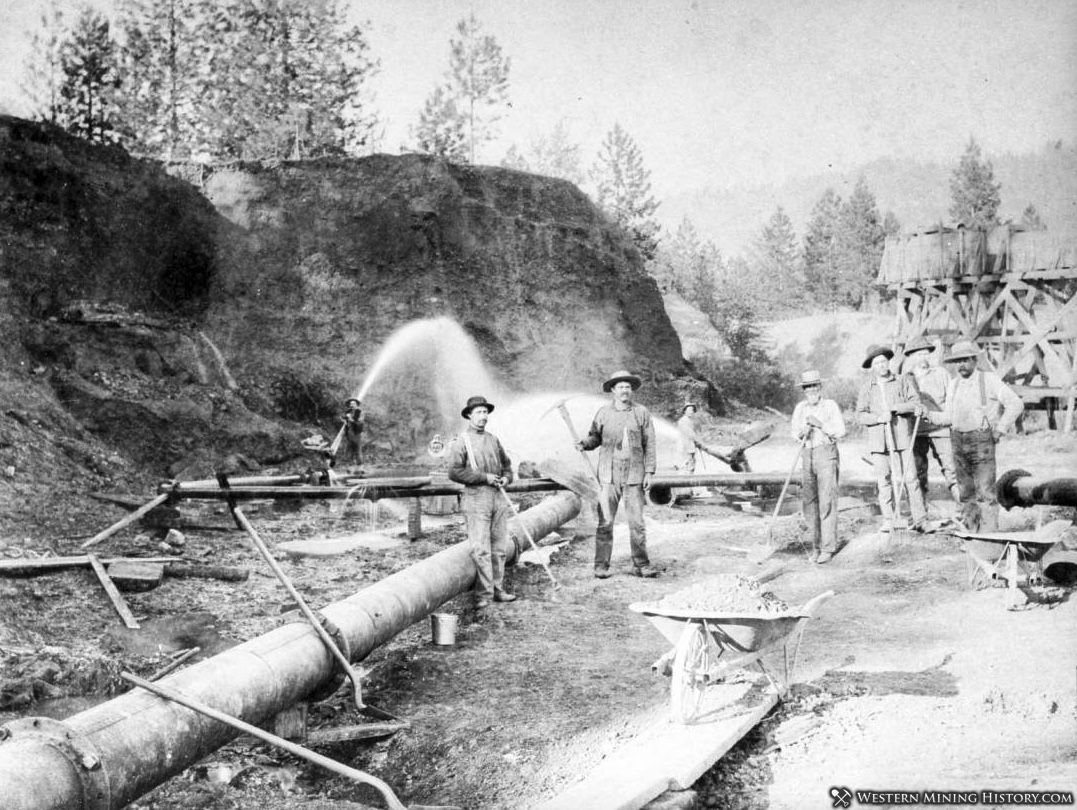 Wright and Fletcher hydraulic mine near Oro Fino ca. 1903
Depression-era lode mining occurred here in the 1930s up until World War 2. Occasional lode mining has occurred since but only on a small scale.
Notable mines in the area were the Fino, Gibralter, Gold Reef, Golden Eagle, Morrison and Carlock $500,000+, Providence, Quartz Hill, Star, and Umpah.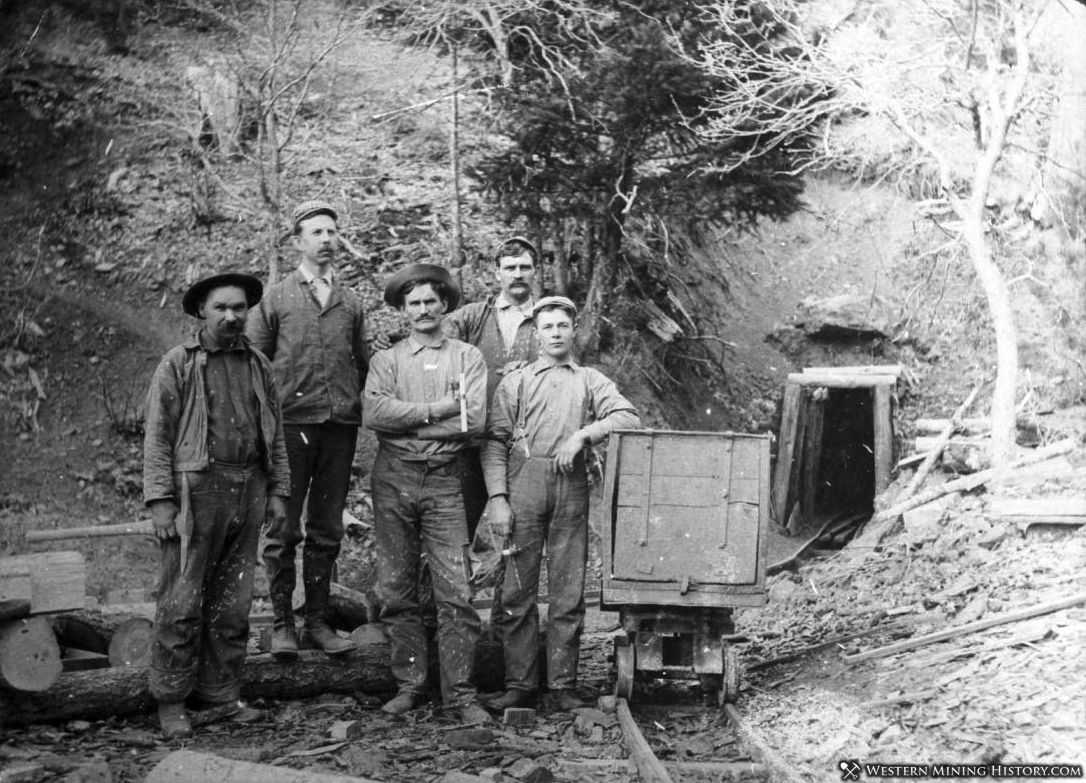 Miners and ore cart at unidentified mine near Oro Fino, California ca. 1900
Little is known about the town itself, nor the people that lived there. One site claims that a grave was discovered at the site from the 1830's, with a headstone carved from native rock, but I have not been able to verify this claim.
It All Started With The Gold Rush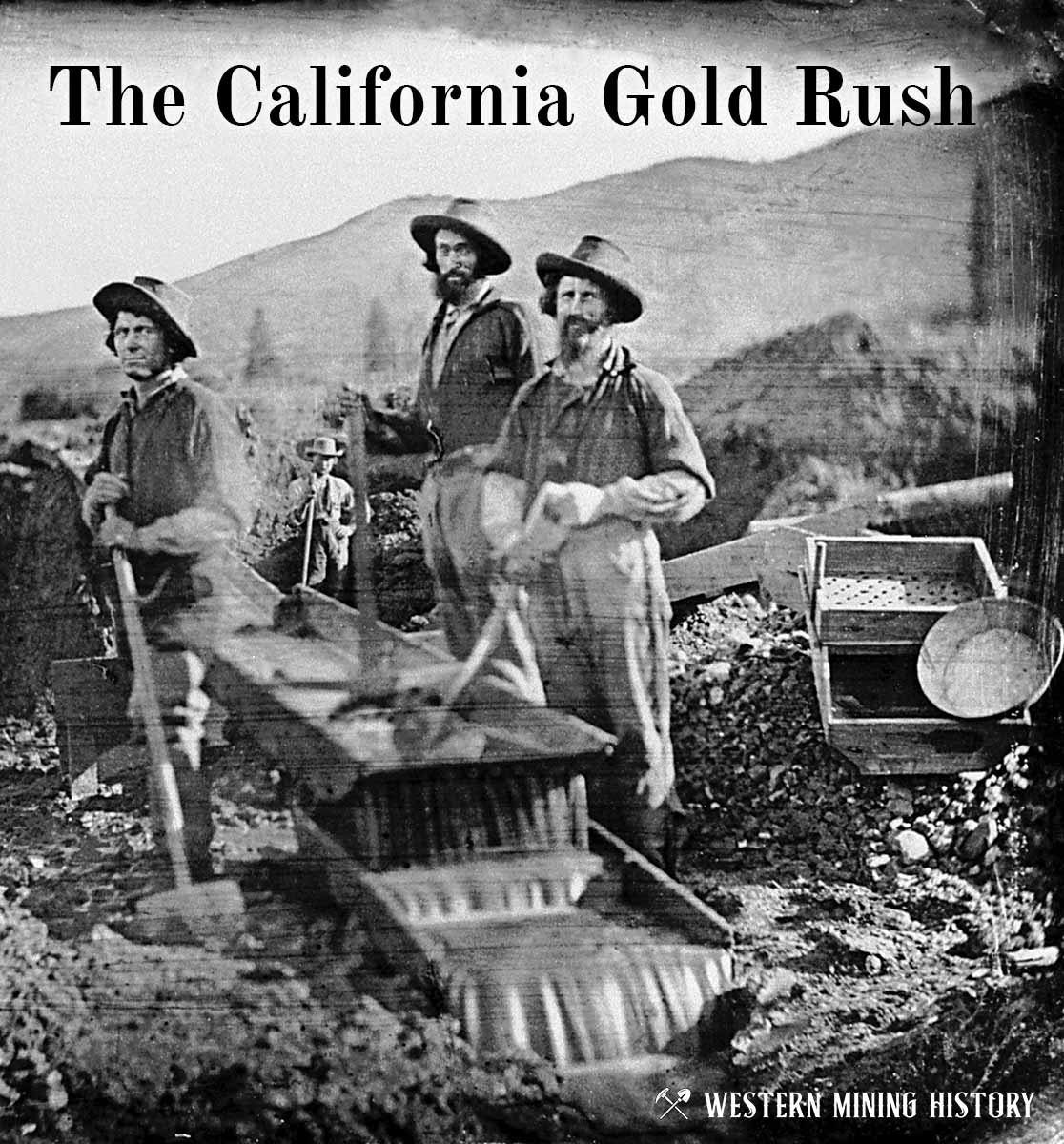 The great California Gold Rush kicked off the entire saga of western mining. Read about it at The California Gold Rush.
California Gold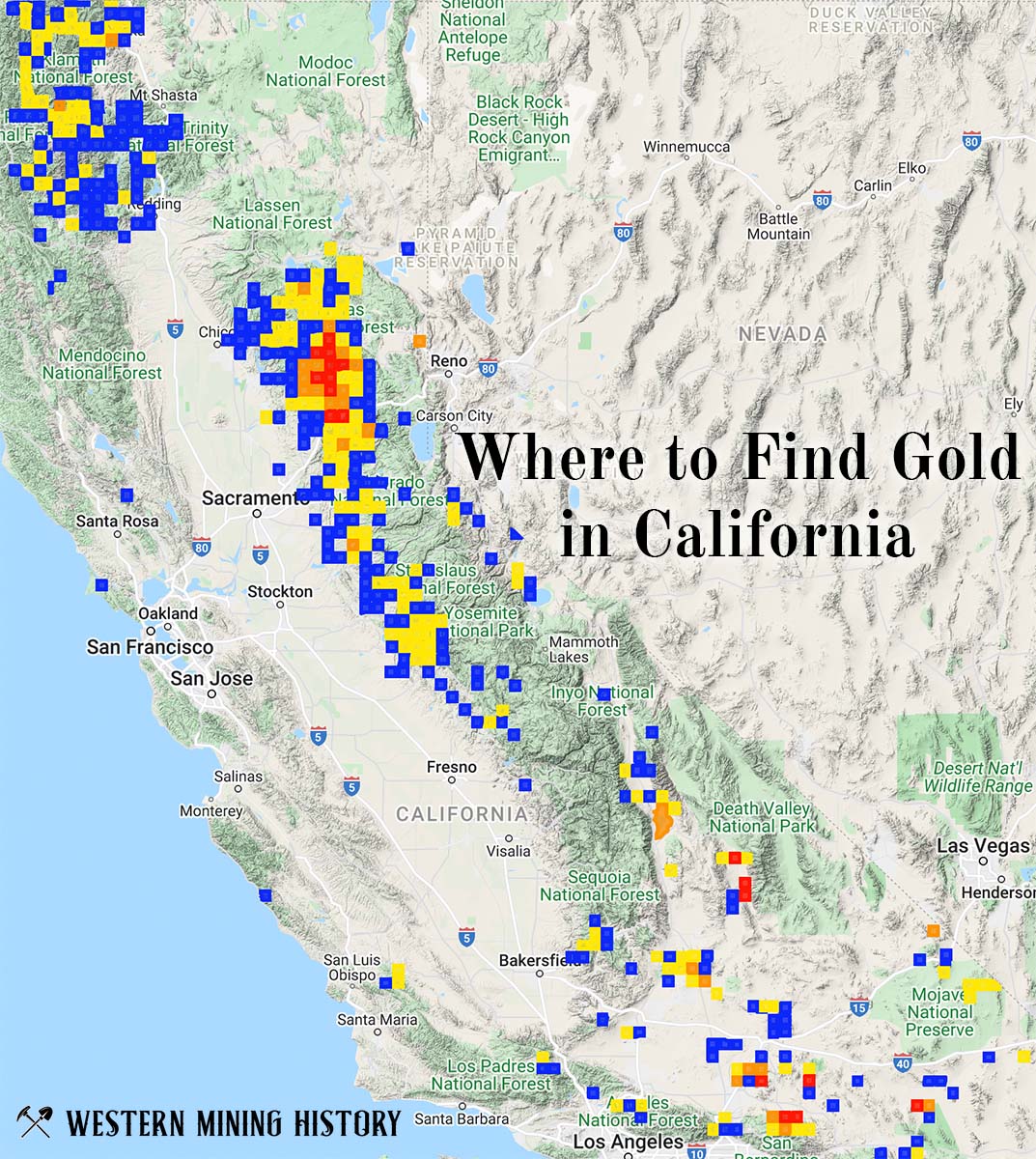 "Where to Find Gold in California" looks at the density of modern placer mining claims along with historical gold mining locations and mining district descriptions to determine areas of high gold discovery potential in California. Read more at Where to Find Gold in California.