Timbuctoo History
Settled in 1855, Tumbuctoo thrived as a center of hydraulic gold mining, and became the largest largest town in eastern Yuba County. The town is said to have been named after and African American miner who claimed to be from Timbuktu in Mali, Africa
Timbuctoo had around 1,200 residents at its peak. The hydraulic mining industry gave the town a a more stable economic base than other gold rush towns that had relied on placer mining alone. Numerous permanent structures were built of wood and brick, including a Wells Fargo office, saloons, hotels, a theater, and a church.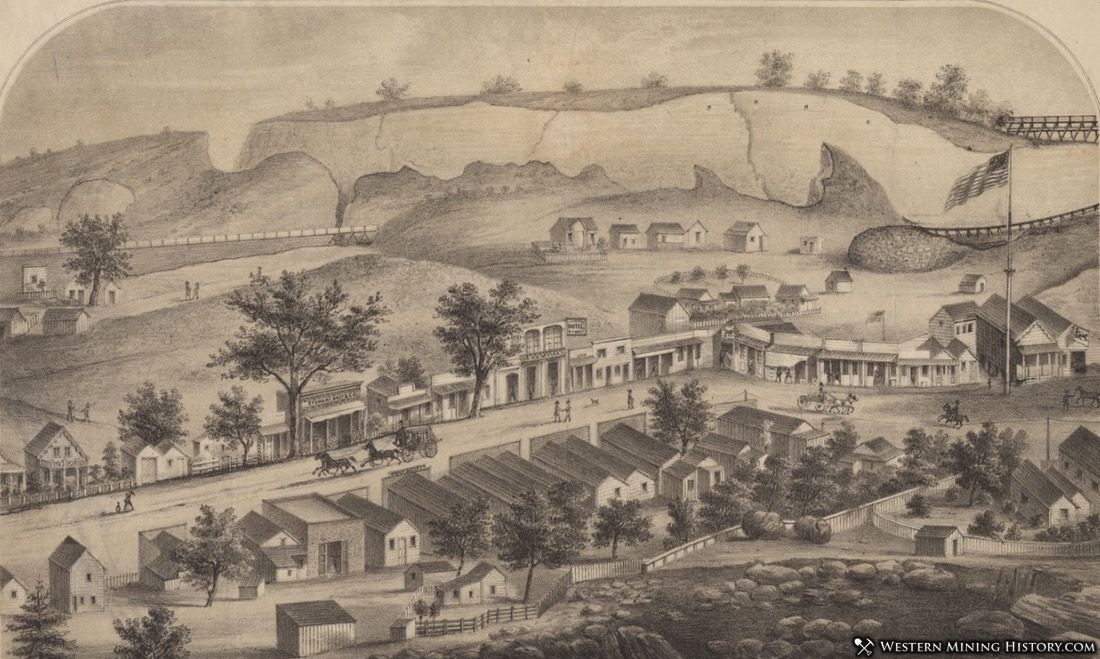 1862 Lithograph of Timbuctoo, California
An October, 1859 edition of the Daily Alta California gives a brief summary of conditions at Timbuctoo: "The miners in the hydraulic claims at Timbuctoo are doing well, and everything about the village gives it an air of prosperity. From the appearance of the streams that come dashing down the artificial cateracts some two hundred feet above the town, there is no want for water, as is the case in many other mining localities."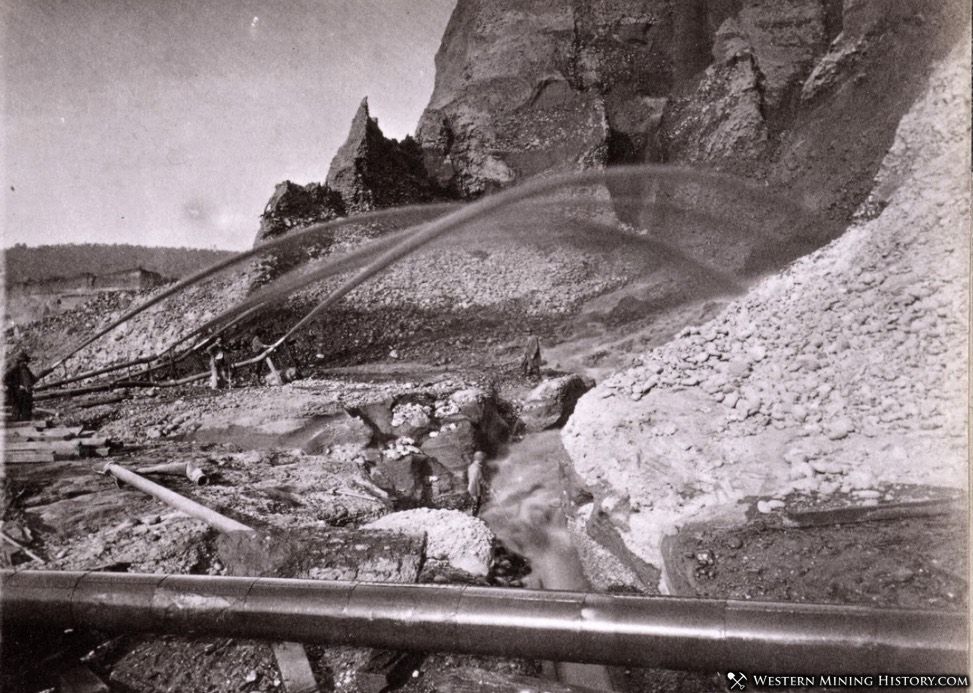 Hydraulic Mining at the Palm Claim near Timbuctoo, California ca. 1860s
Timbuctoo had already declined by the time that hydraulic mining was outlawed in 1884, but the new law guaranteed that the town would not see a resurgence. Timbuctoo was abandoned not long after the hydraulic mines ceased operations.
Timbuctoo had a post office from 1858 to 1883.