Alma History
Alma is situated in an area of high-elevation plains known as South Park. The 1895 publication History of the State of Colorado describes the early history of Alma:
Alma was established in 1872, as a result of the activity on Mount Bross at whose feet it stands. J.B. Stansell and Abram Bergh built the first house in the town for a Fairplay merchant named James, who established a store therein and gave the place the first name of his wife, "Alma."
It is situated at the junction of Buckskin creek and the Platte river, two miles below Buckskin Joe, six above Fairplay, and at the base of Mount Bross. Mr. Stansell also built a large ore house of logs for the Park Pool Association. The population of Alma in 1873 was estimated at 500, and at the time of this writing it is about the same. It is still the center of a great mining section.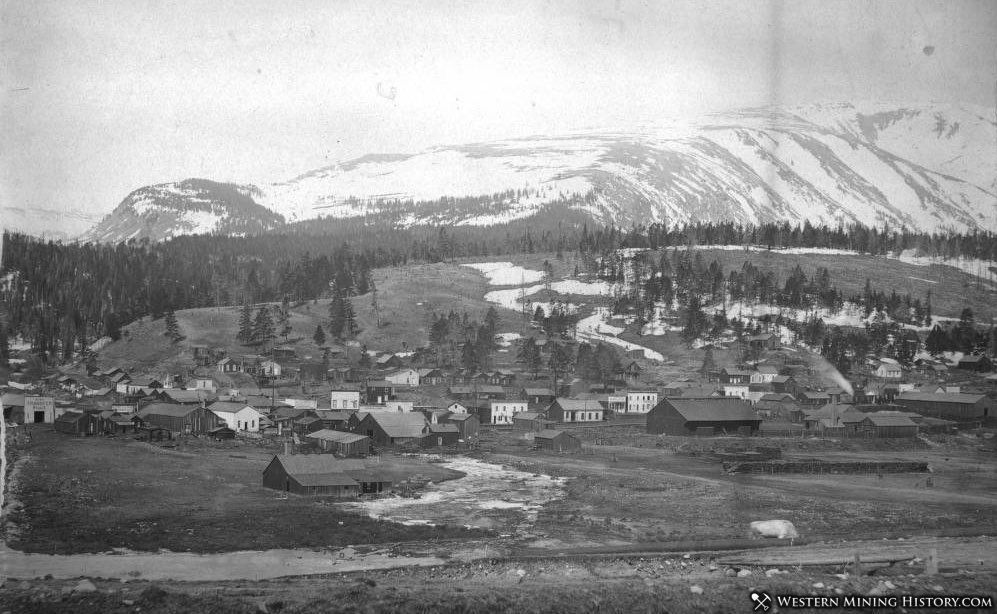 View of Alma, Colorado ca. 1880
Alma was initially a camp centered on the placer gold mines of the district. Extensive placer mining, including by dredge and hydraulic mining, were conducted in this part of the state. In 1879 and 1880, significant silver deposits were discovered near Alma, giving the town a hard-rock mining economy that would keep it prosperous for decades.
Alma was also the smelting center for the district and at least two smelters operated at the town during the 1870s. It is unclear exactly how many smelters operated at Alma over the years, but newspapers from the time reported the construction of a new one in 1910. They go on to state the following about the local mining industry at the time:
... indicating that the mining industy in South park is in healthy condition. In 1908 Park county made a metallic production of $497,000; in 1909 it grew to $742,000, and for 1910 it is expected to exceed $1,000,000. The center of activity is the Mosquito District near the boundary line of Lake and Park counties.
While official accounts put Alma's population at around 500 during most of it's existence, it is likely the town was much bigger than that during the 1870s as the Mosquito Range Mining District where Alma was situated was reported to have around 10,000 people at the time.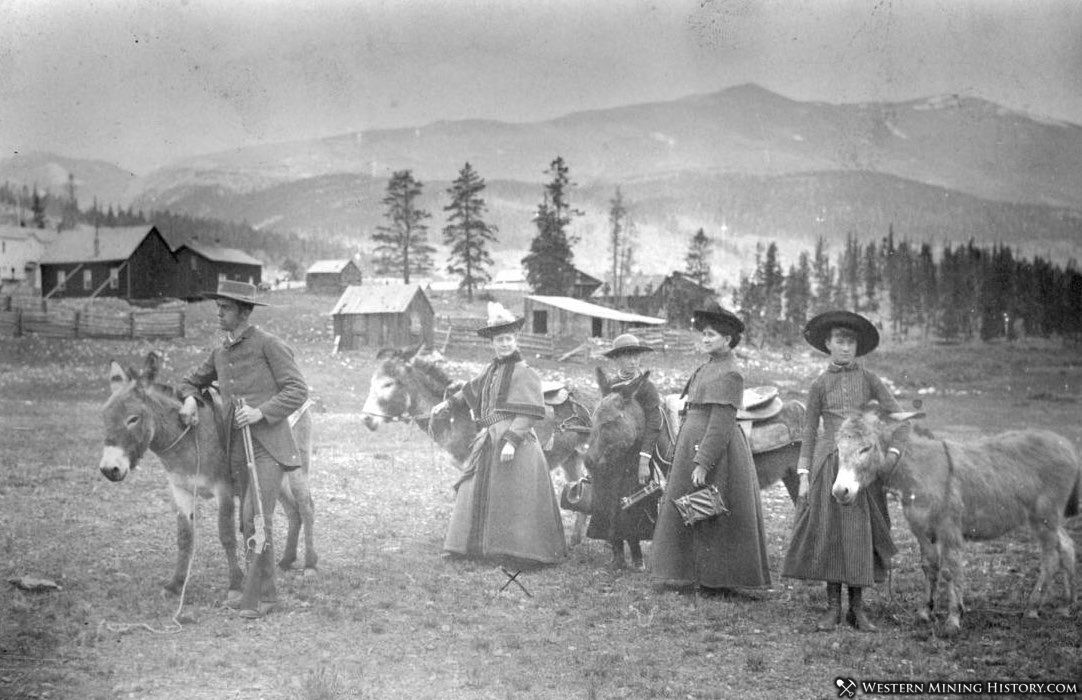 Annie Oakley and friends visit Alma in 1883
The London mine near Alma was one of the state's richest and longest-lived gold mines. The mine operated continuously from 1875 to 1942 when it was closed during World War II.
On March 23, 1937, most of Alma's historic business district was destroyed by fire.
Alma is still an active town of a few hundred people. The post office at Alma is the highest elevation of any post office in the United States.
A Tour of Colorado Mining Towns
Check out many more Colorado mining towns at A tour of Colorado Mining Towns.