Apex History
The Apex post office operated intermittently from 1894 to 1932.
Apex was established in 1891 after discovery of rich gold ore in what was known as the Pine Mining District. It is interesting to note that Apex got it's start nearly three decades after nearby Central City became the center of Colorado's first major mining district. Thousands of prospectors combed these hills in the decades after the rush to Gregory Gulch, so it is interesting to think that major mineral discoveries were yet to be made in this area.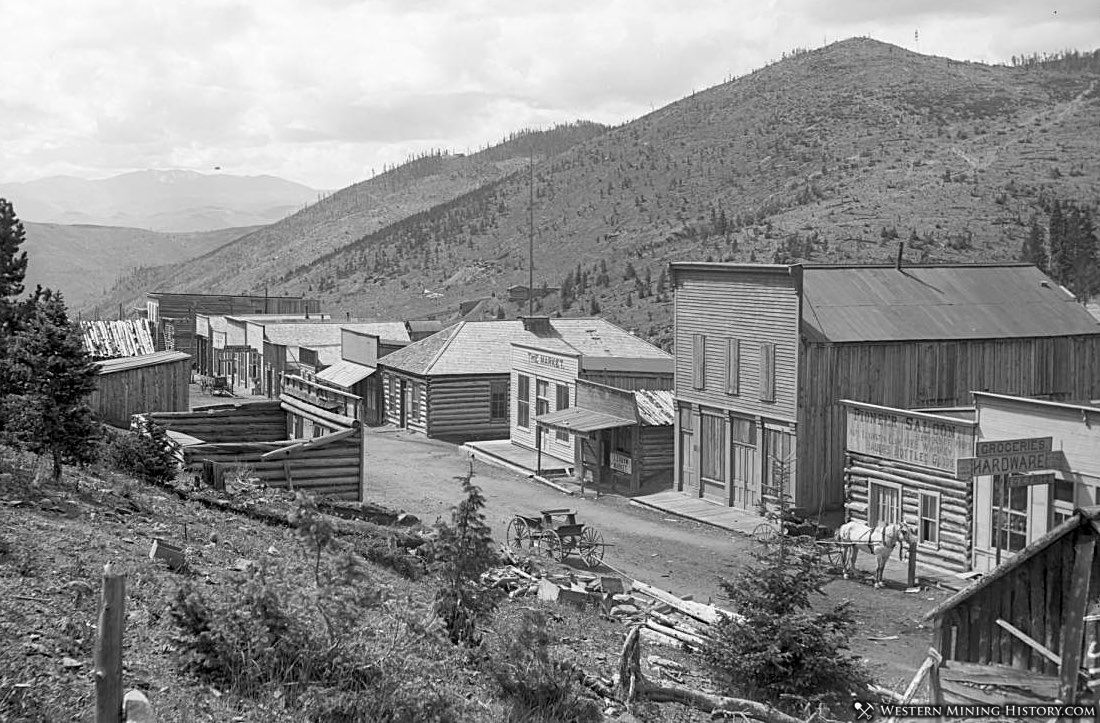 Apex, Colorado ca. 1900
At its peak around 1900, Apex is said to have had a population of around 1,000 and over 80 commercial buildings, including two hotels and the newspaper Apex Pine Cone.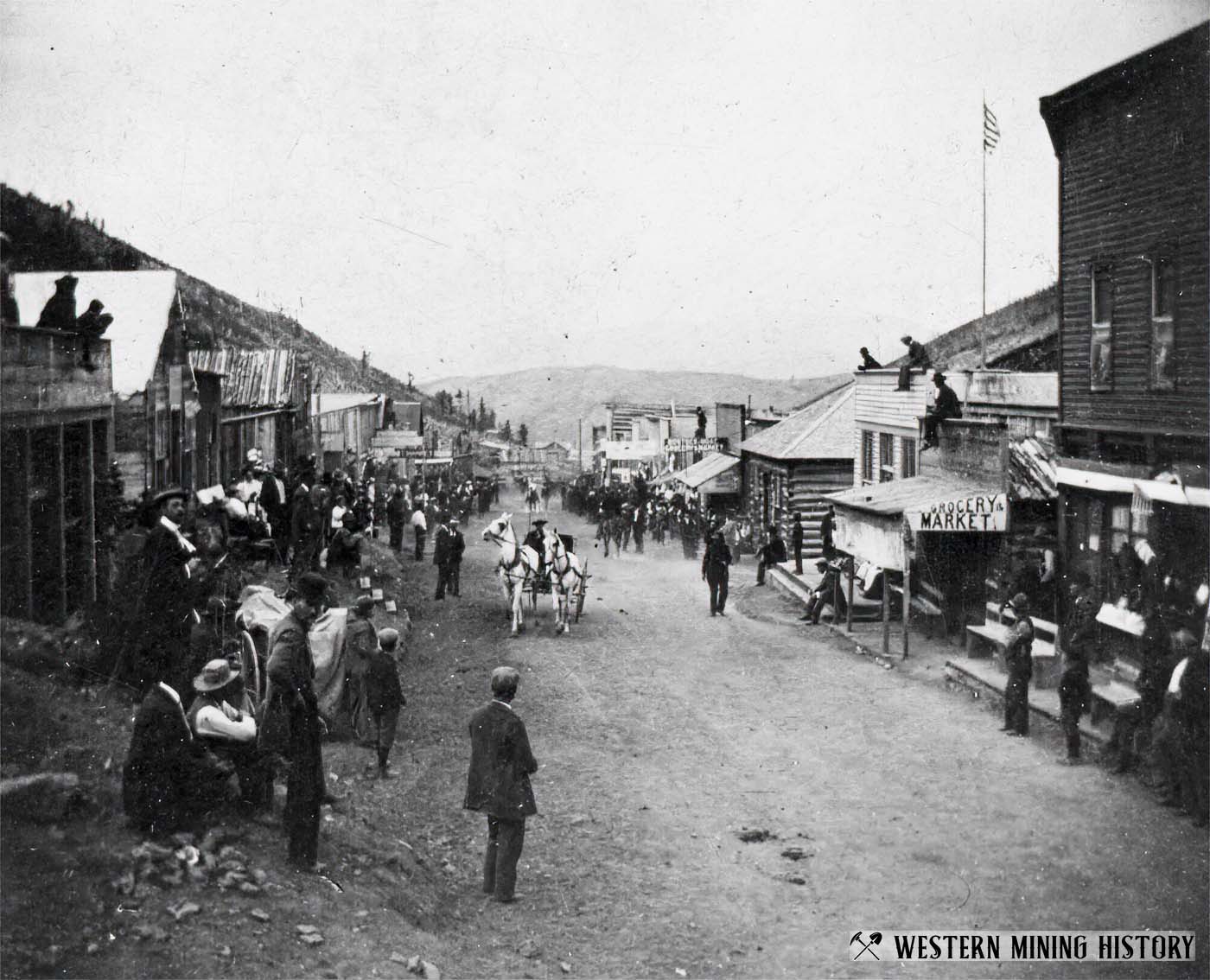 Apex, Colorado ca. 1900
Despite Apex being a substantial mining town, details of the town and it's citizens are difficult to discover. Unfortunately the undoubtedly interesting details of this prosperous mining camp seem to be lost to history.
A 1919 report by the Colorado Bureau of Mines describes developments at Apex mines:
The Pine Mining District, six miles north of Central City, is where the Evergreen Mines Company properties are located. During the fall and winter of 1917 and 1918, they erected a 100-ton flotation mill, which is equipped with electric power. This company gives employment to a great number of men year round. The Pennsylvania and Colorado Mining Tunnel and Milling Company's mines and mills are located in this district and several other smaller properties.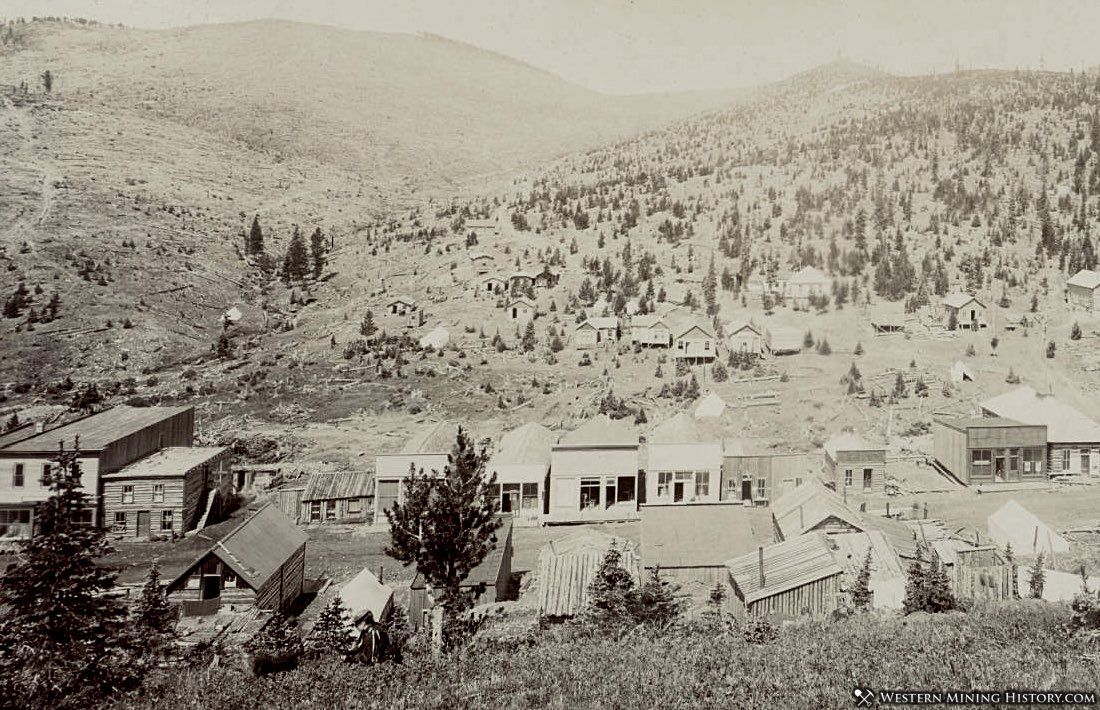 Apex, Colorado ca. 1900
Apex's post office closed in 1932. Today it is a ghost town.