Cokedale History
Cokedale was established as a company town in 1906 by the American Smelting And Refining Company (ASARCO). By 1909, Cokedale had a population of 1,500.
Each day it's #1 mine produced 1,500 tons of coal a day and its 350 coke ovens produced 800 tons of coke. Mining operations at Cokedale continued for 40 years and produced over a million tons of coal.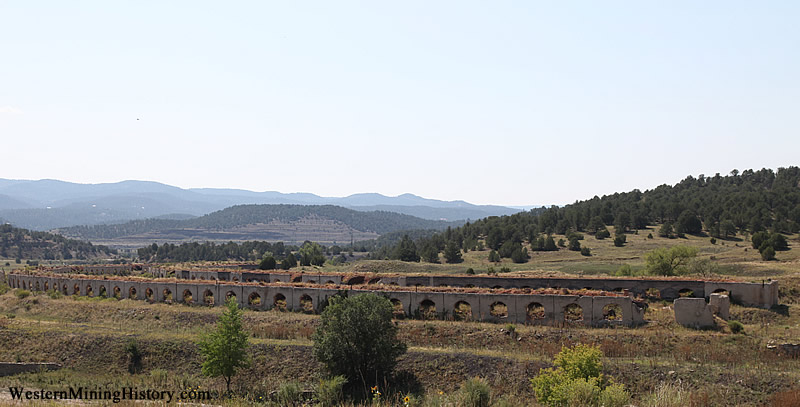 Coke ovens at Cokedale, Colorado
Unlike other mining communities in the state, which were abandoned when area mines closed, the residents of Cokedale had the opportunity to buy their homes and with the same community spirit incorporated their community in 1947.
A Model Coal Camp
During Colorado's peak coal mining years during late 1800s and early 1900s, there were dozens of coal camps and towns scattered throughout Huerfano and Las Animas counties. Many of these settlements were company towns, built to house the hundreds of miners that worked the regions coal mines.
Starting in 1906, ASARCO invested a million dollars in the construction of Cokedale. The town was the most modern and luxurious of the coal towns, featuring sturdy homes built of concrete blocks, water and telephone service, a school and hotel, restaurants, and a rail connection.
In 1908 Trolley service was extended from Trinidad, offering street car rides to and from the region's coal capitol for 25 cents.
Company towns were much more orderly than the average mining camp and only one saloon operated in Cokedale, although it closed as the temperence movement became popular prior to 1920.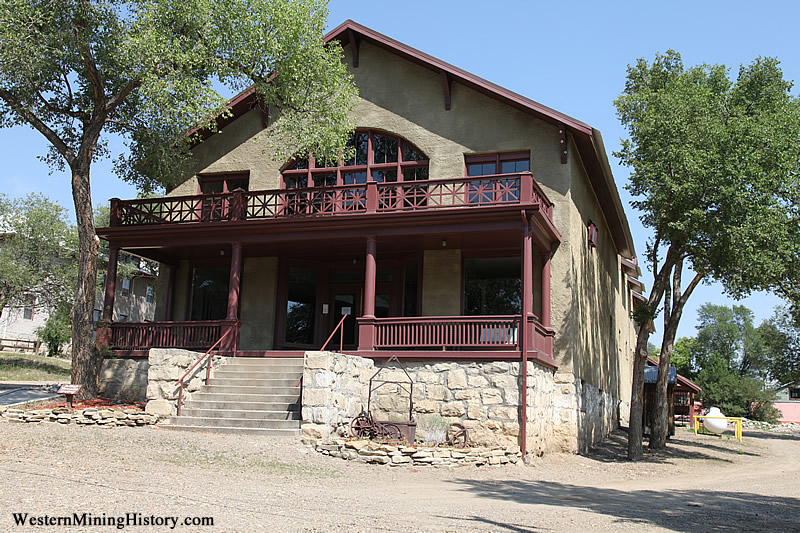 Gottlieb Mercantile Building - Cokedale, Colorado
The Gottlieb Mercantile company built a large stone building that served both as a general goods store and as the post office. This impressive building still houses the post office, and also serves as museum and town hall.
Demand for coal increased during each World War which kept the Cokedale mines viable for decades. However, By 1947 demand for coal had decreased greatly and ASARCO announced the closure of both the mines and the town.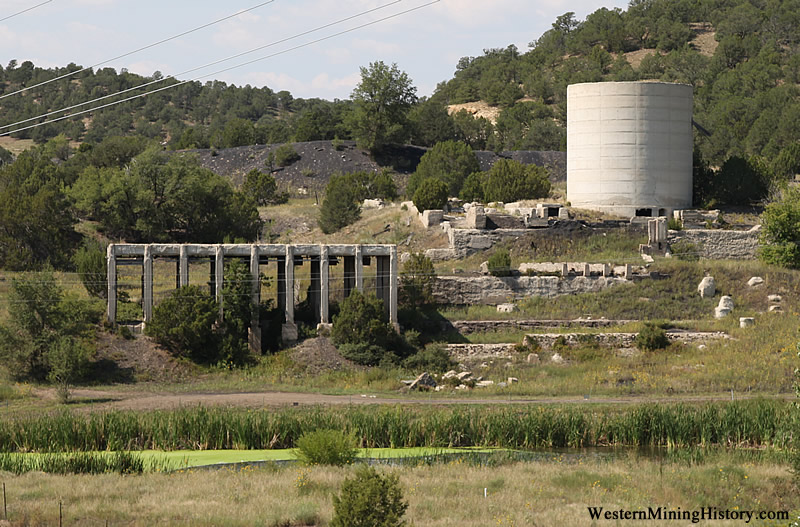 Ruins of a coal mine at Cokedale, Colorado
ASARCO offered to sell the homes and lots to the residents of the town and around 50 local families took them up on the deal. In March of 1948 the new town of Cokedale was incorporated and a new chapter began for this historic coal camp.
In 1984 Cokedale was added to the National Register of Historic Places. The town still has around 100 residents.
A Tour of Colorado Mining Towns
Check out many more Colorado mining towns at A tour of Colorado Mining Towns.