Eldora History
The area around Eldora was prospected intermittently since the 1860s. Small placers were sometimes worked but the district never took off until 1891 when the Happy Valley placer mine was located.
This new gold discovery kicked off a new excitement and the town of Eldora was established. Growth was slow at first but by 1897 the town had a post office and an estimated population of around 1,000.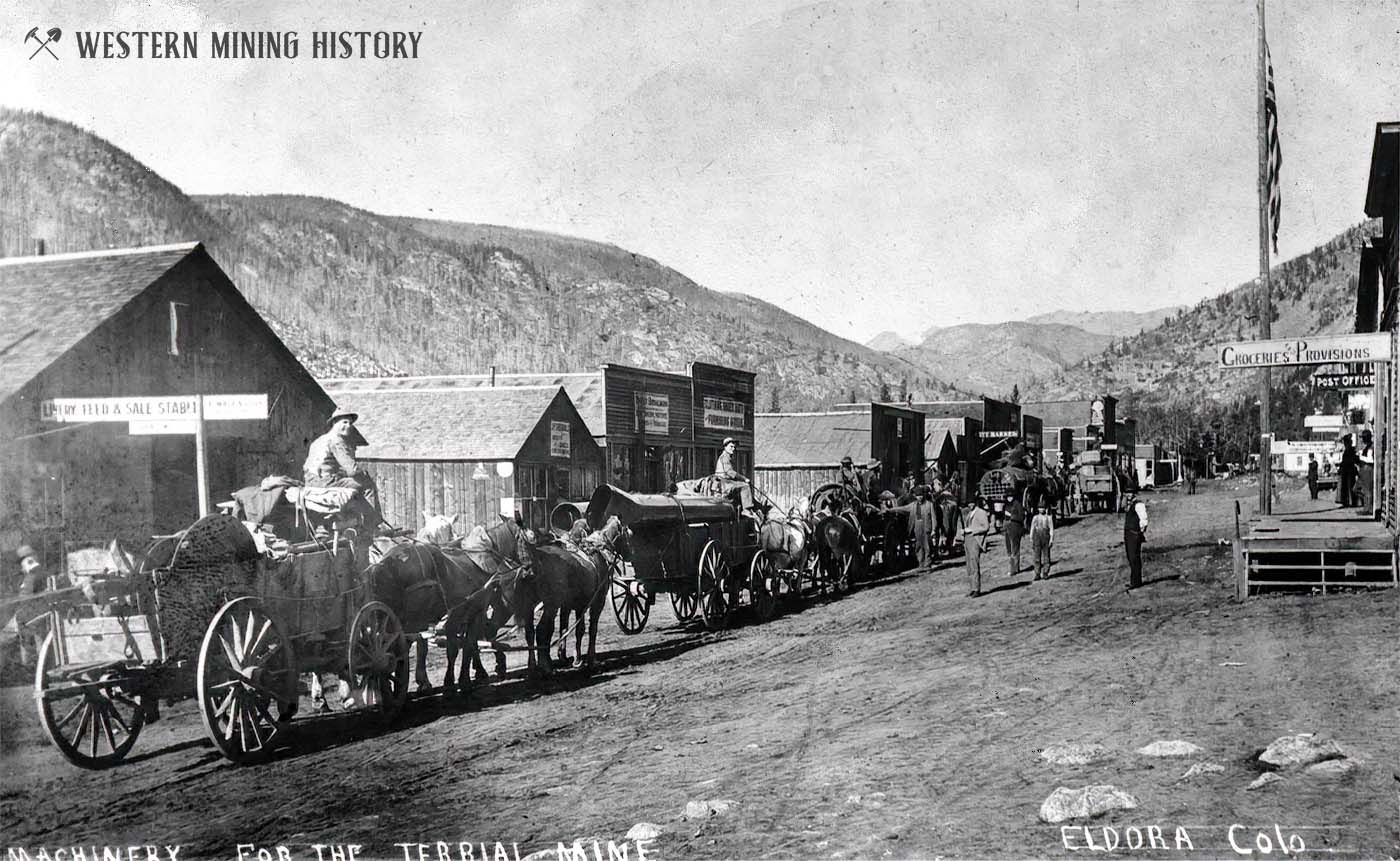 Mining Equipment Being Freighted in Eldora, Colorado
At its peak, Eldora was home to a bank, a post office, a school, nine hair saloons and seven grocery stores. The town was incorporated in 1898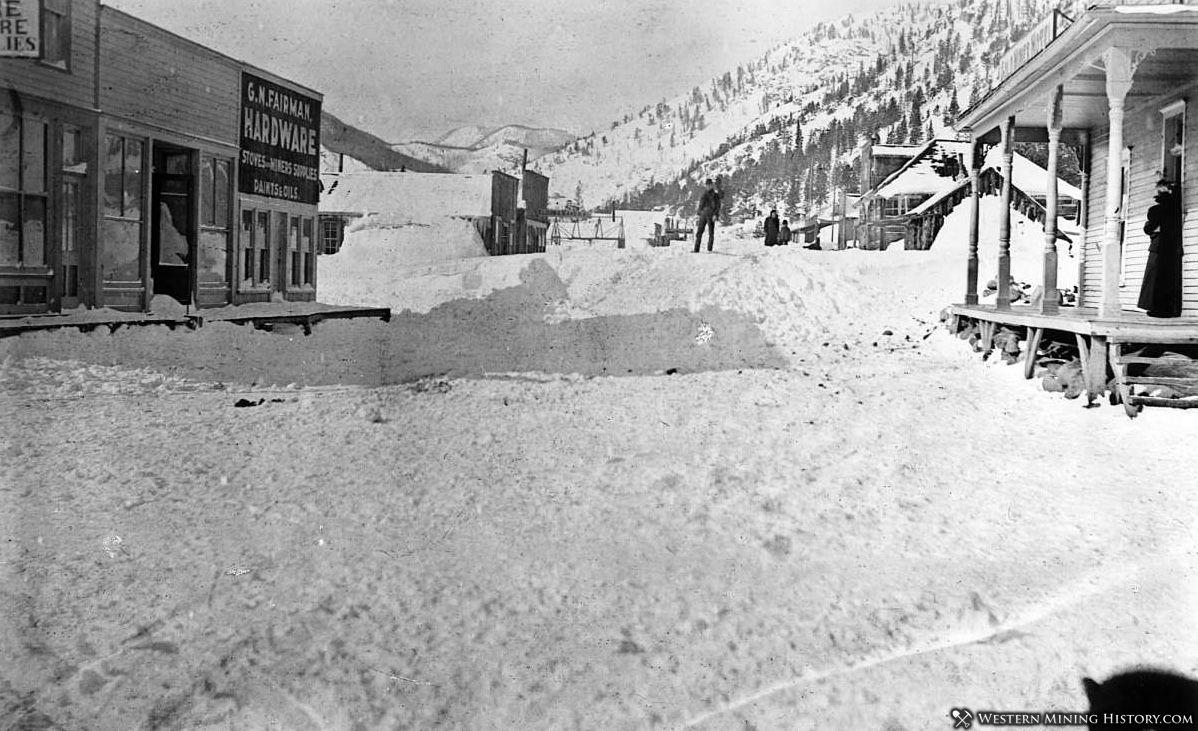 Eldora Colorado after the big snow of February 1899
A February 1898 newspaper article details the growing number of saloons at Eldora, the most important part of any new mining boom town:
Eldora, which is twelve miles from Wall Street Camp, and which is now attracting considerable attention, being now in the most interesting stage of camp life, has already six flourishing saloons, with the prospects of a dozen more within a few days.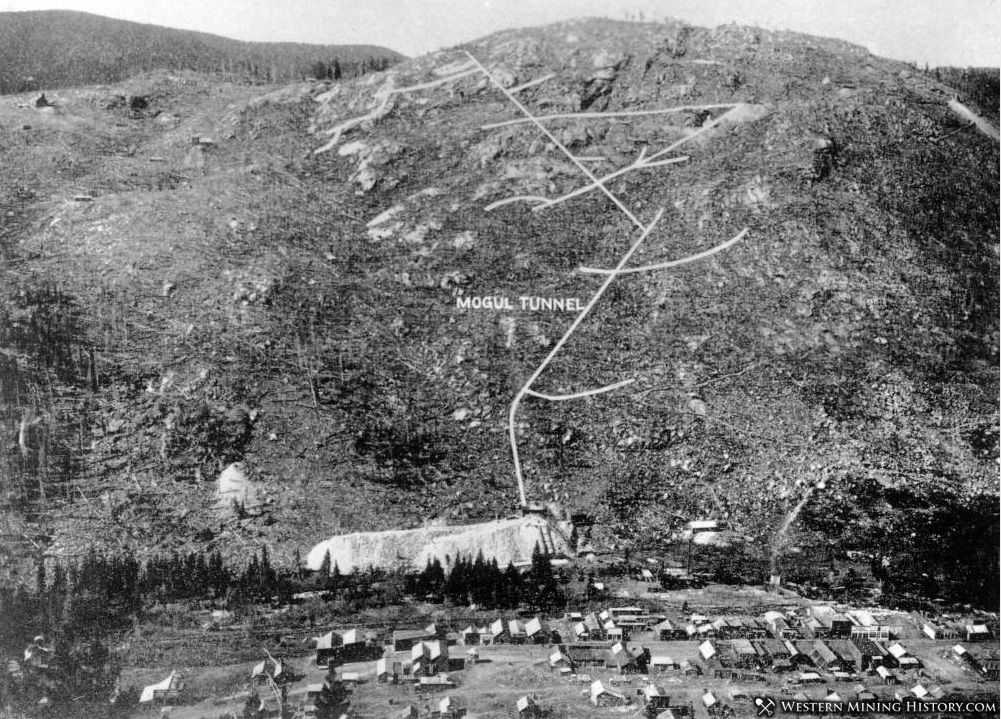 Mogul tunnel (route of the tunnel has been drawn on the photo) on Spencer Mtn at Eldora
The mines weren't prosperous for long, and by the early 1900s Eldora was already in decline. Mine owners and citizens banked on the railroad to boost the local economy, but when a branch line finally arrived in 1905 it was too late to make a significant impact on the struggling district.
Much of the town burned in 1902.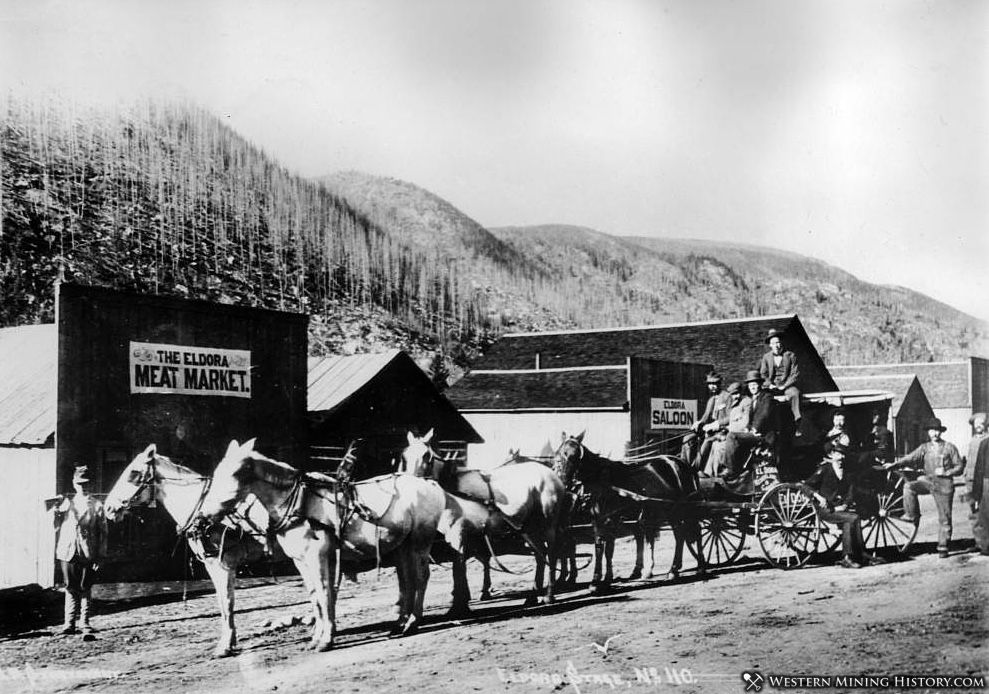 Eldora Stage - Eldora Colorado ca. 1899
Eldora's fortunes fades throughout the first decade of the 1900s, but the town never died. Various mining operations kept the town active enough to keep a post office until 1967. Even after the post office closed, people converted old mining homes into summer cabins and tourism in the area kept Eldora alive as a small community.
Starting in the 1960s, a ski resort started to develop near Eldora. The resort grew and expanded over the years and decades and is now a popular modern resort.
A Tour of Colorado Mining Towns
Explore over 100 Colorado mining towns: A tour of Colorado Mining Towns.
Colorado Mining Photos
More of Colorado's best historic mining photos: Incredible Photos of Colorado Mining Scenes.