Howardsville History
Howardsville was named after pioneer prospector George W. Howard who built the first cabin at the site in 1873.
Established in 1874, the town Howardsville was an important early mining camp and the first county seat of La Plata county. However, it wasn't long before La Plata county was carved up into smaller counties, and Silverton took over the county seat for the newly established San Juan County.
The Howardsville courthouse, built in 1874, was briefly the seat of government for the entire southwestern Colorado territory. The structure was used for just one year, and burned down in 1954.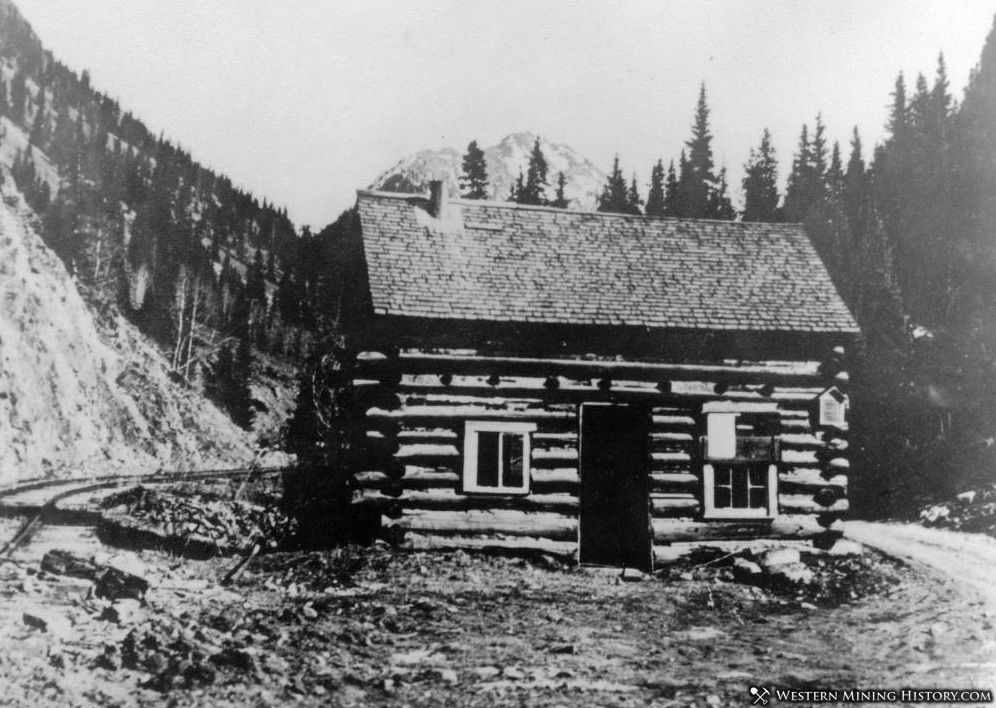 Original Howardsville, Colorado court house sometime after 1890
The arrival of the railroad at Silverton in 1882 diminished the importance of Howardsville in the area, and the town began to decline.
Howardsville would get a railroad but not until the 1890's when famous pioneer road builder Otto Mears created the Silverton Northern Railroad to service the mines and communities of the Animas Valley.
Howardsville would live on as a small mining community for many decades, sustained by operations like the Pride of the West Mill and the Little Nation Tram House and Mill.
Historical newspaper articles illustrate notable events in Howardsville. In April of 1908, the Ouray Herald reported the following about a card game gone wrong:
CARD GAME RESULTS FATALLY
Jim Murphy was shot and instantly killed by Oscar Nelson at Howardsville a few miles from Silverton last Friday. The shooting occurred In a saloon. It is understood that the men were playing cards and became engaged in a dispute which resulted in the killing. Sheriff Palmquist went up and arrested Nelson in the afternoon .
Nelson is about 24 years of age and is a step-son of Henry Forsyth, who is county-commissioner of San Juan county. Jim Murphy was about 45 or 50 years old. Both men were miners.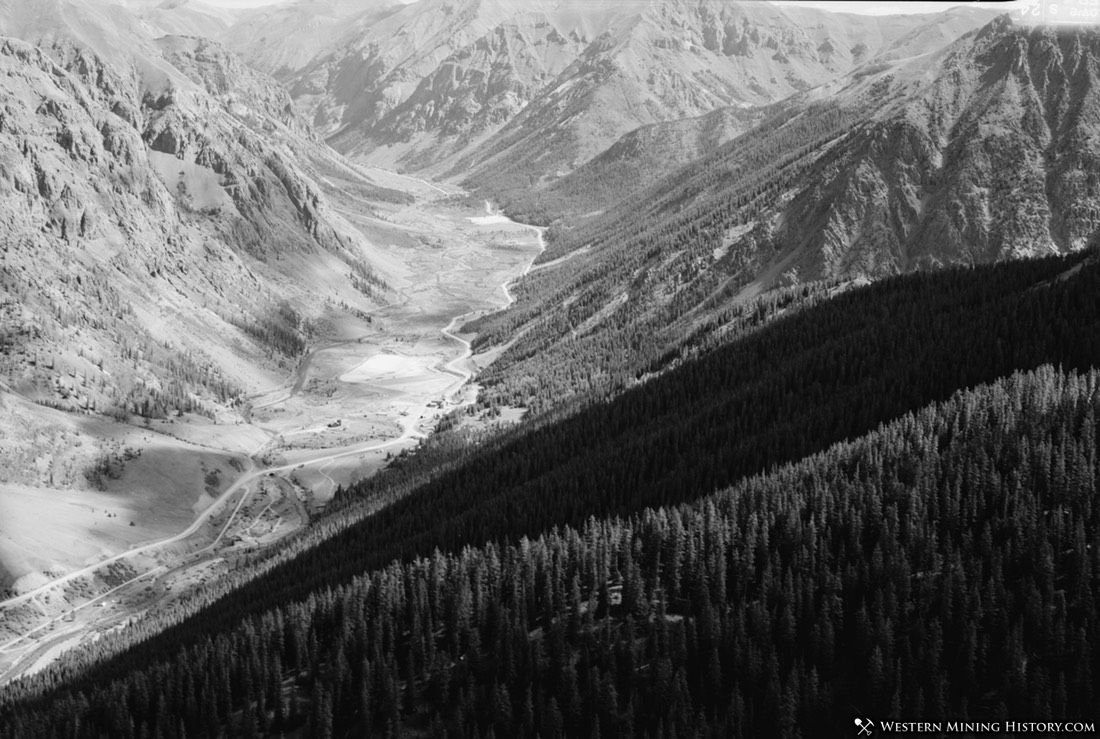 View of Howardsville and the Animas Valley 2005
Howardsville's post office, which was one of the oldest on the Western Slope of Colorado, closed in 1939.
Howardsville is roughly four miles east of Silverton and is the location of the famous Old Hundred mine.