Jamestown History
The Jamestown district is in the Front Range in central Boulder County, about 9 miles northwest of Boulder. Gold ore was discovered in 1865, and sometime between 1876 and 1881 the settlement of Jamestown was founded. Little else is known of the early development of the district, even though it is one of the major gold-producing areas in Boulder County.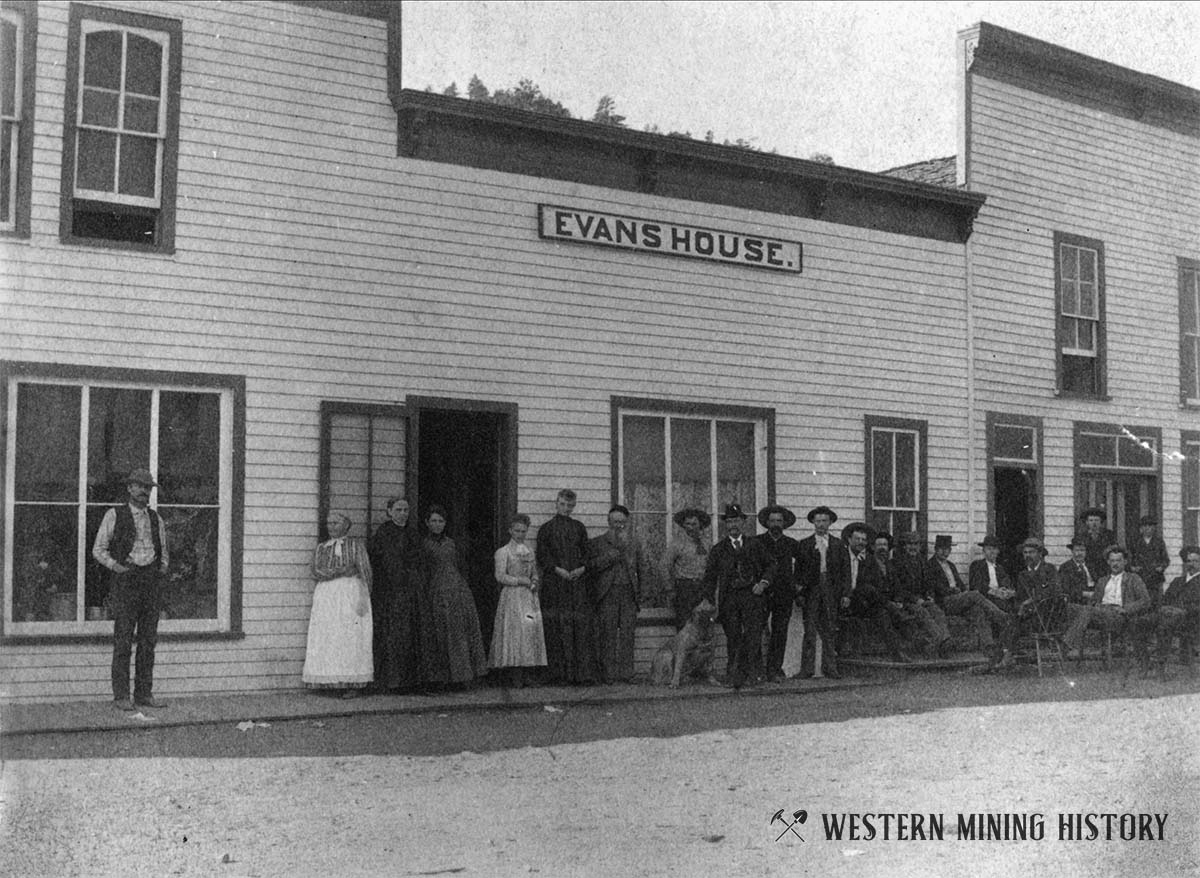 Evans House - Jamestown, Colorado ca 1890s
During Jamestown's boom years, the town was said to have several miles of tents consisting of saloons, dance halls, gambling parlors, and cribs.
Jamestown was also known as "Jimtown", and lower Jimtown, where the prostitutes lived was referred to as "Bummerville".
Due to its location in the lower part of a narrow canyon, jamestown has been prone to severe flooding. Notable floods in 1894 and 1969 destroyed much of the town. Severe flooding again damaged the town in the Fall of 2013, and as a result 90 percent of the town was relocated.
A Tour of Colorado Mining Towns
Check out many more Colorado mining towns at A tour of Colorado Mining Towns.
Colorado Mining Photos
Check out this collection of Colorado's best historic mining photos: Incredible Photos of Colorado Mining Scenes.