Jamestown History
By Jan MacKell Collins
Jamestown, tucked away in a valley along James Creek in Boulder County, is one of Colorado's oldest mining camps. Rancher George Zweck is credited with being the first Anglo settler to build a cabin on the future site of the town in 1860. As his cattle grazed on the wide, rambling meadow for his cattle, Zweck passed the time by prospecting for gold on the surrounding hillsides. By 1864 he had been joined by some 400 other prospectors, and a few lucrative veins were found.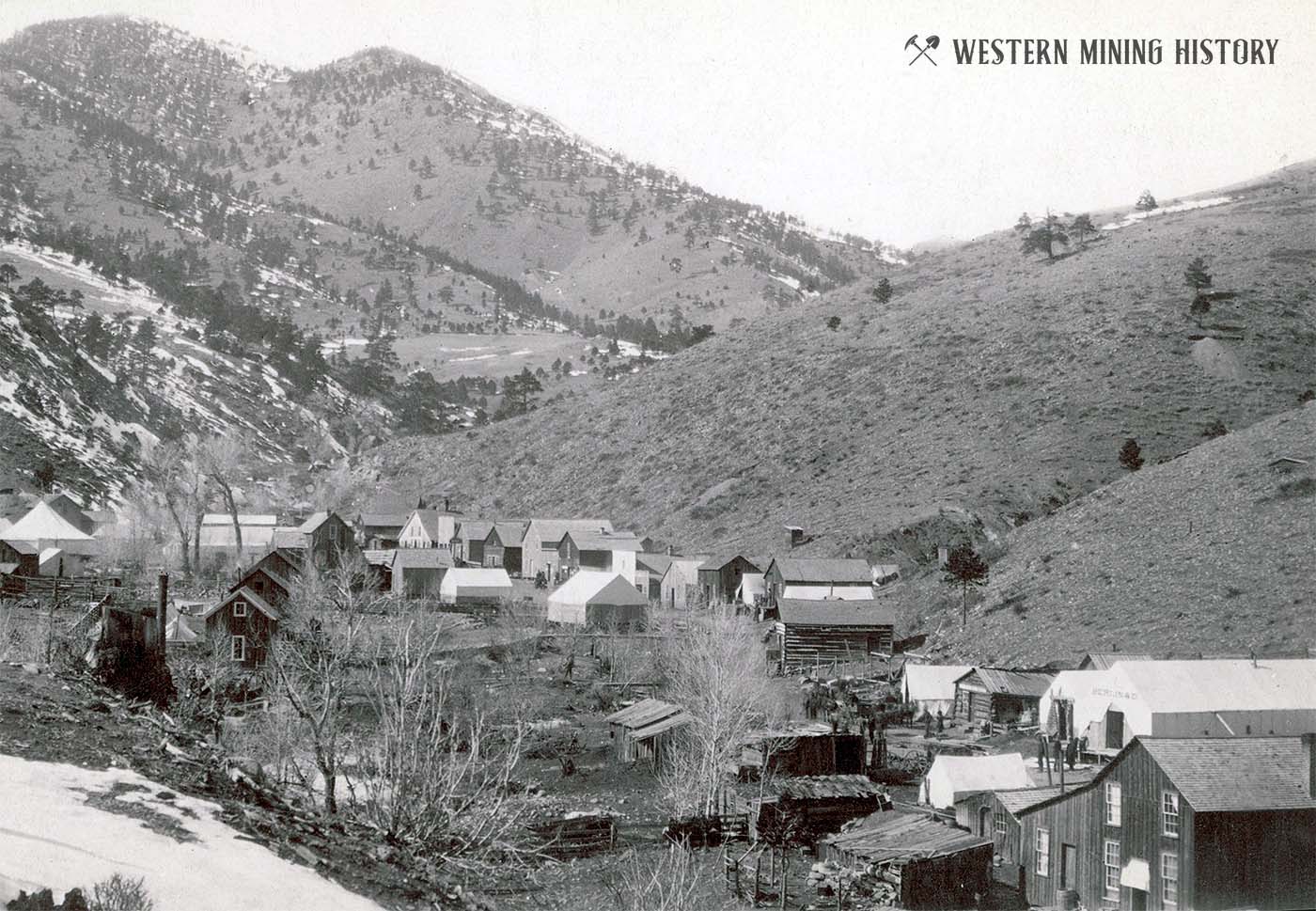 Jamestown, Colorado 1883
The resulting gold camp was first called Elysian Park. Eventually, however, the miners dispersed under the belief that there wasn't much profit to be had from the gold deposits they found. It would be another ten years before two miners named Frank Smith and "Indian Jack" found enough gold float to start another small rush.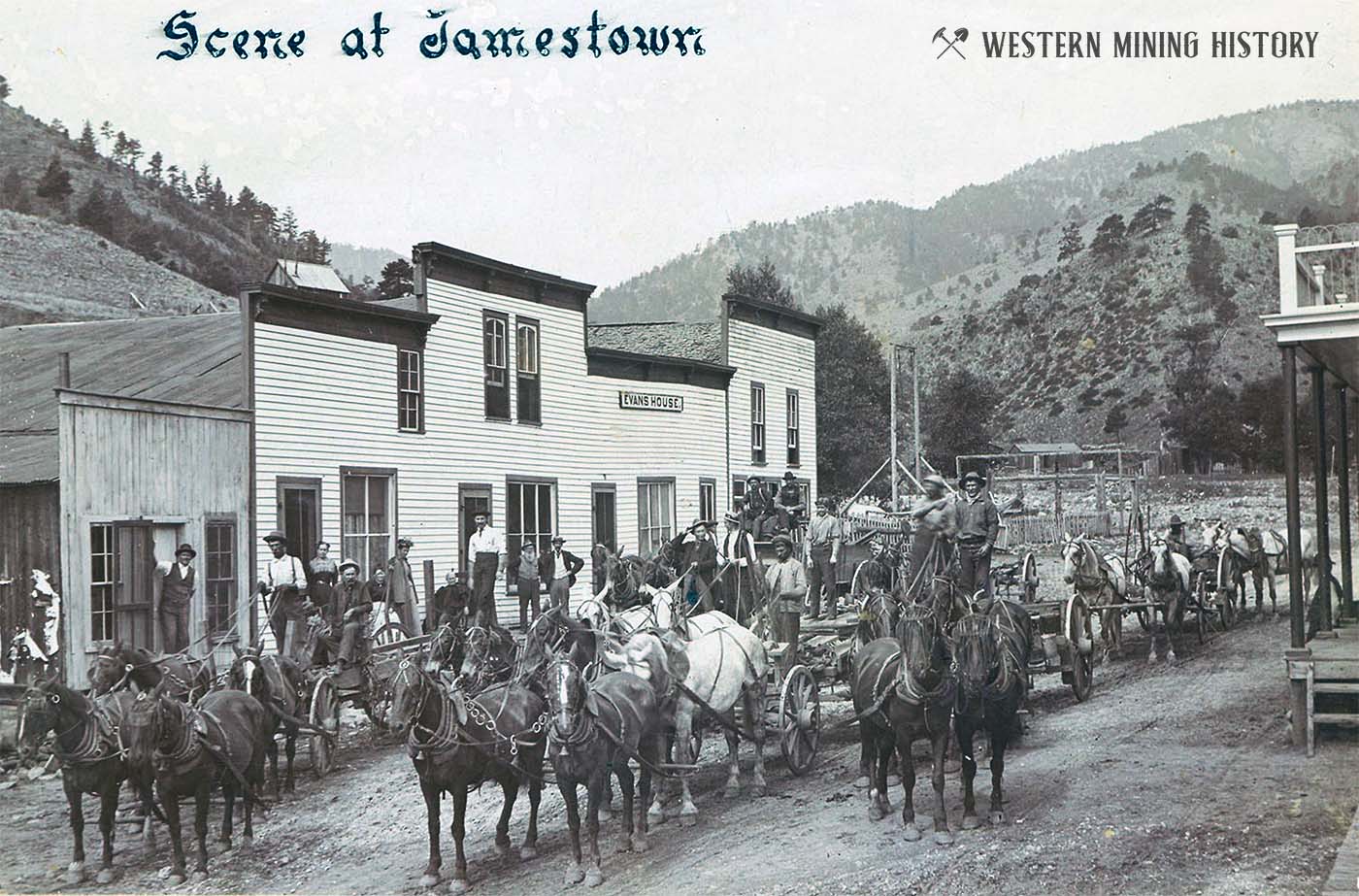 Jamestown, Colorado 1880s
The first mine, the Golden Age, was established—and unfortunately, the men sold it for only $1,500. At the time, there were only around 75 miners left at Elysian Park, a number that continued to dwindle for the next five or six years.
What none of the prospectors knew was that the best of Elysian Park's gold rush was yet to come. Over the next several decades the Golden Age, as well as the John J., the Longfellow, and other mines would produce an estimated $5 million dollars in precious metals from the Jamestown District.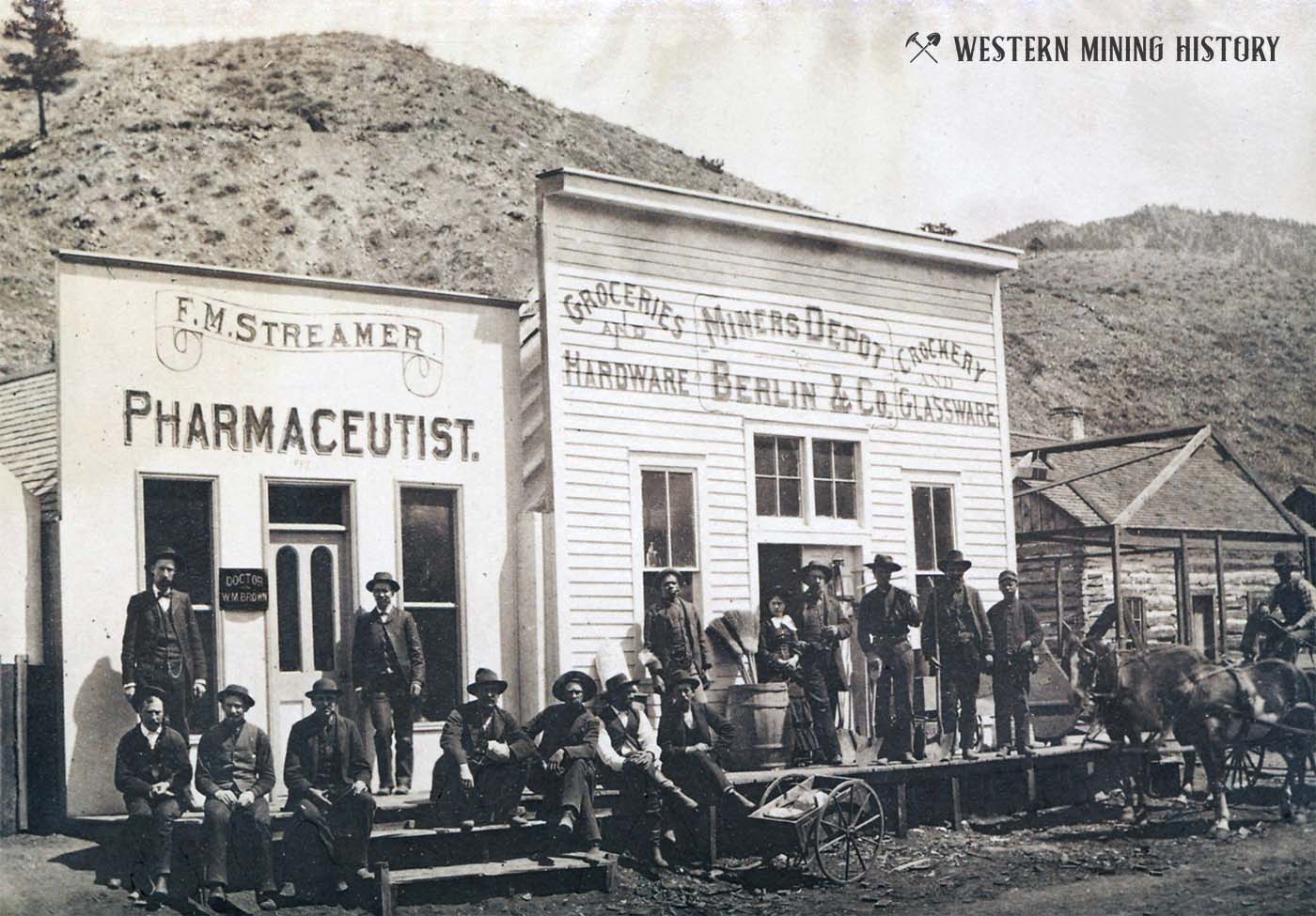 Jamestown, Colorado 1884
In the meantime, Jamestown's post office, named either for prospector James Smith or for the nearby creek (or possibly both), was established in 1880. Two stamp mills processed gold ore, but other minerals—copper, fluorspar, lead, silver and tellurium—also were mined. Within two years, Jamestown's first bona fide gold boom was on, and the town was finally platted.
Jamestown consisted of two main streets, with various trails leading to sawmills and homes along the hillsides. Those sawmills were quite busy, as the demand for lumber was great. Hundreds of buildings were erected as numerous businesses opened.
Crew of a Jamestown area mine 1889
Two hotels, the Evans House and the Martin Hotel, welcomed travelers. There was a school and a church. Numerous stores and restaurants completed the many amenities available. A stagecoach came and went three times a week, and a toll road opened in Left Hand Canyon from Boulder.
Early Jamestown was very much a rollicking, typical western boomtown. Brothels, dance halls, gambling parlors and saloons soon opened for business. Some were in tents, some were in buildings. It was all the same to miners who enjoyed what these illicit businesses had to offer. In time, the prostitutes of the town were made to relocate to "lower Jimtown," alternately called "Bummerville," to conduct their business.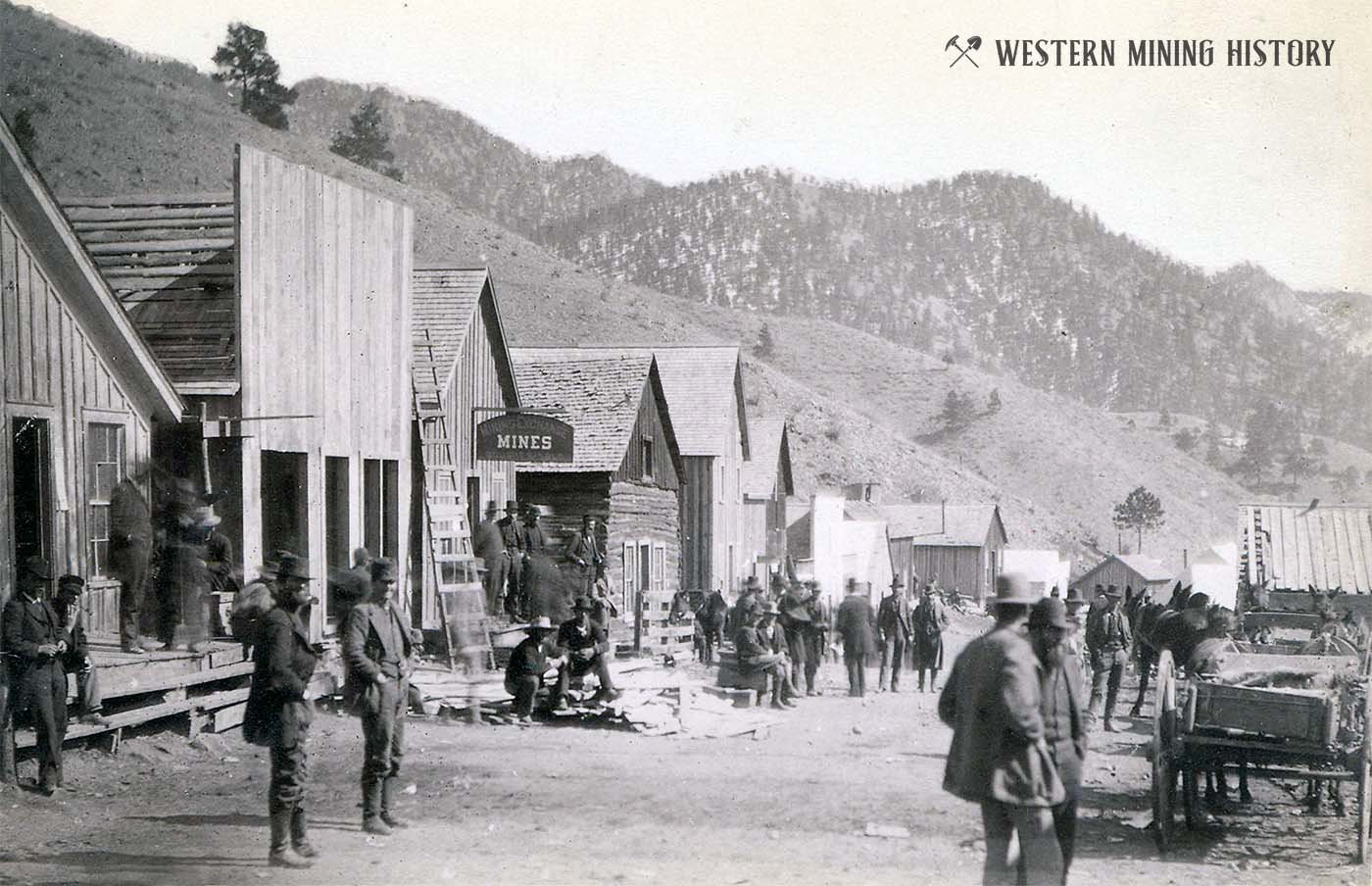 Jamestown, Colorado street scene early 1880s
Although their business was confined to this area, the ladies of Bummerville, as well as other area red-light districts, did make frequent visits to Jamestown proper. One resident recalled a day when the ladies of Breckenridge's red-light resort made a memorable trip to town: "[T]hey hired a fancy rig from the livery stable and went for a wild ride up and down the streets. They stopped at saloons for fresh inspiration and descended upon the stores whence respectable shoppers fled. They were finally routed and returned to their domain by the sheriff and some hardy aides."
In 1894, Jamestown suffered the first of several damaging floods. The narrow canyons around the town proved highly conducive to the rushing water, which carried about half of the town away towards another town, Springdale, which washed away in its entirety. That was the beginning of the end for Jamestown, which began seeing a marked decrease in population. At least the Golden Age mine was still operating as of World War I, when fluorspar, radium and uranium was mined as part of the war effort.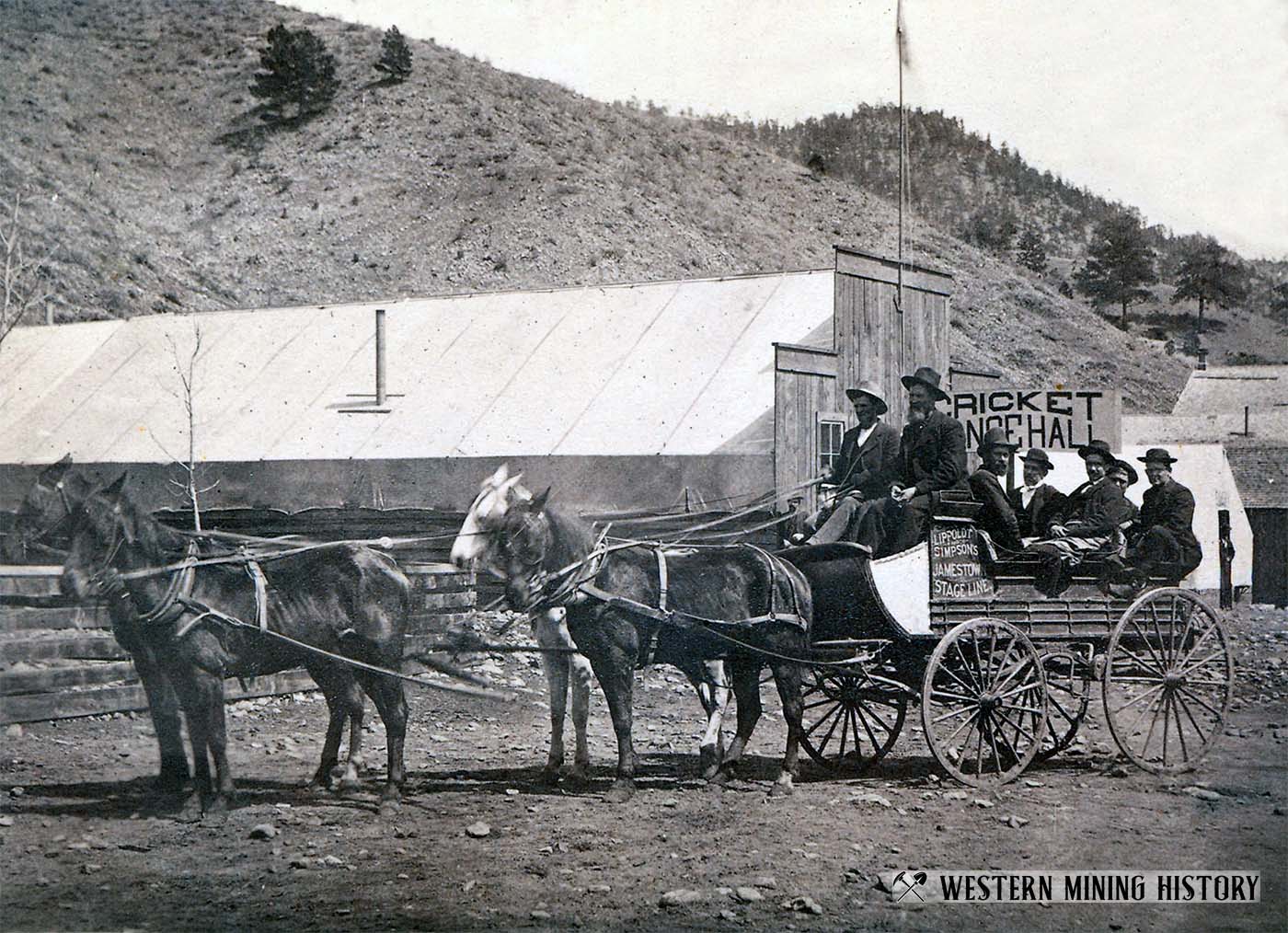 The Cricket Dance Hall at Jamestown, Colorado
Jamestown's post office closed in 1930, but because there were still over 100 people living there, it reopened in 1932. There was also a resurgence in mining during the 1940's, when over 300 people occupied Jamestown. The Wano was among those gold mines still in operation.
Things remained quiet until 1968, when postal authorities inexplicably ordered that an all-new post office would be built in Jamestown, at a cost of $14,000. This upset many residents, who knew and loved the old post office that was then located in the old Jamestown Mercantile Company.
In the end, local citizens formed VOICE, which stood for "Voters Opposing Indiscriminate Civic Expenditures," and even hired an attorney. The postal authorities finally withdrew their plan, and the post office project was shelved. These days, the Jamestown post office does operate out of a separate building, while the mercantile now operates as a cafe. But for a time, those in Jamestown had waged a hard-fought battle against the authorities, and won.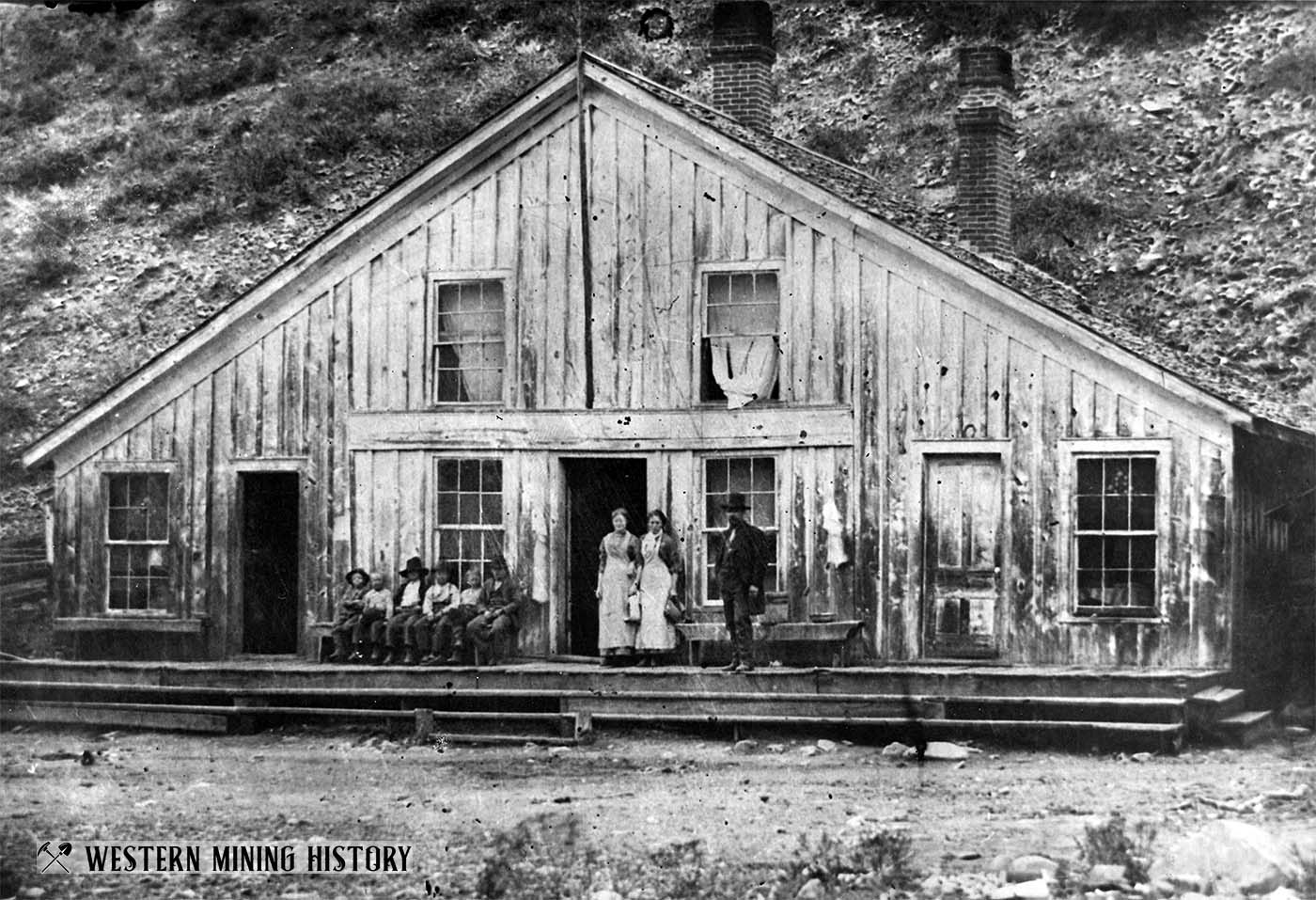 Boarding House at Jamestown, Colorado
Also in 1968, a brief treasure hunt took place near Jamestown when, at two different times, someone discovered a cache of gold coins tucked under some rocks. Where they came from was a complete mystery, but for several weeks Jamestown was besieged by treasure hunters searching for more coins. The searches yielded nothing, and if there were any other treasures to be found, they were possibly washed away the following year when another flood swept through town and destroyed more buildings.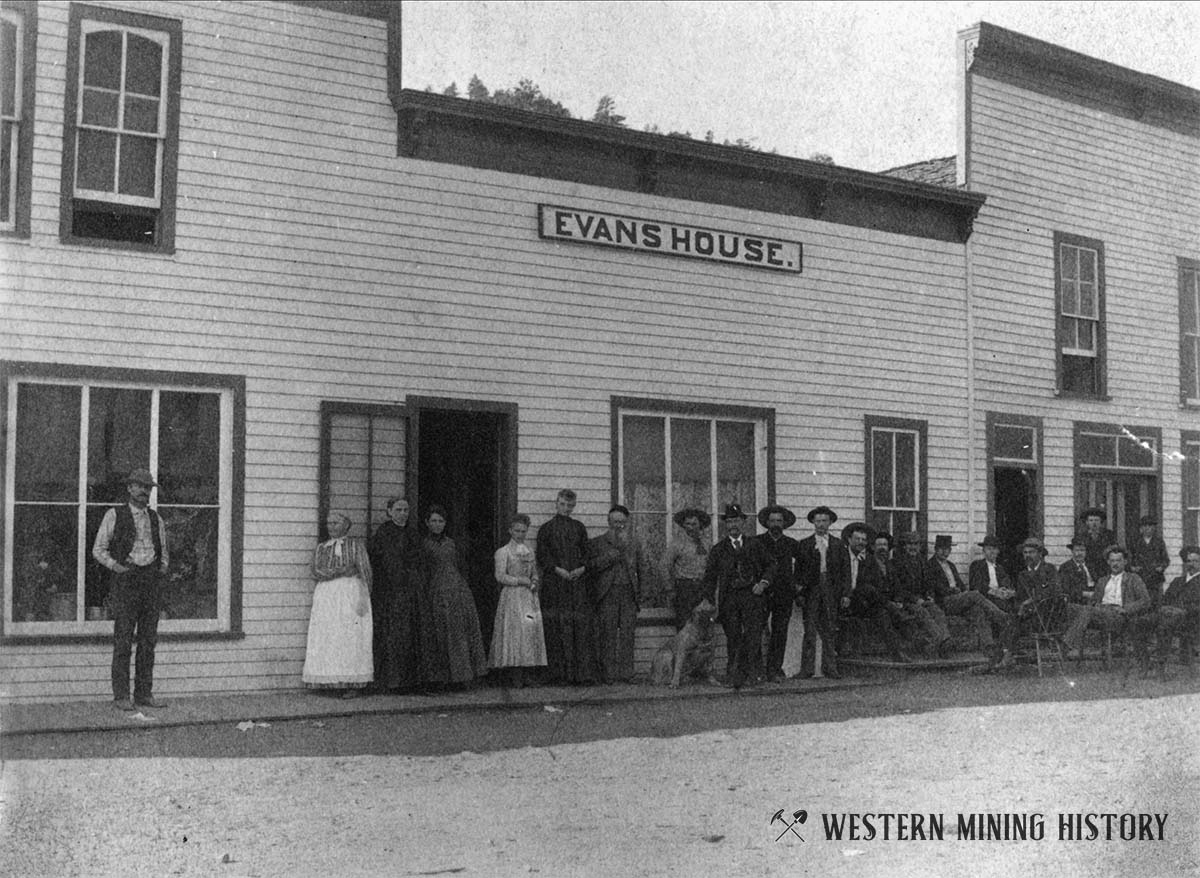 Evans House - Jamestown, Colorado
In 2013, the latest flood at Jamestown literally cut the town off from the rest of the world. Around 200 residents lived in town at the time. Most of them were airlifted to safety by the National Guard. After that, nearly 90% of the old town was relocated, although a few historic buildings survive today. They include some of Jamestown's historic hotels, dance halls and parlor houses, as well as several original cabins that are occupied year-round.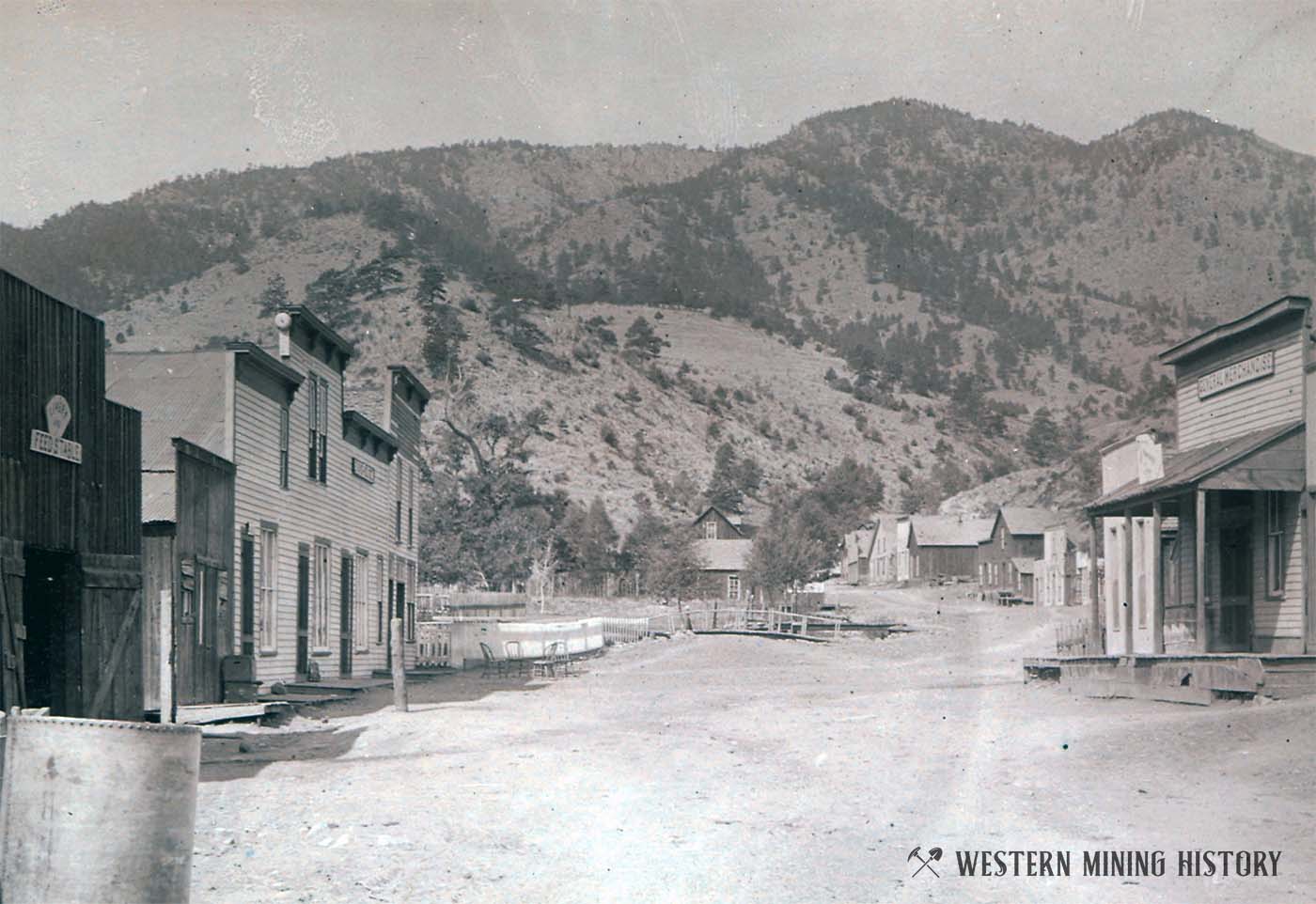 Jamestown, Colorado 1892
Other worthy places to visit around Jamestown, besides the mercantile, is a stone labyrinth maze at Elysian Park, several hiking and biking trails, nearby Brainard Lake, and several old four-wheel drive roads. Two other interesting semi-ghost towns, Ward and Gold Hill, are located within fifteen or so miles.
A Tour of Colorado Mining Towns
Explore over 100 Colorado mining towns: A tour of Colorado Mining Towns.
Colorado Mining Photos
More of Colorado's best historic mining photos: Incredible Photos of Colorado Mining Scenes.