Kokomo History
Kokomo was the center of activity in what came to be known as the Tenmile District. Minor placer gold discoveries were made as early as 1861 but significant mining in the area did not begin until after the rich silver deposits in nearby Leadville were discovered in 1877.
Significant silver deposits were discovered in the Tenmile Valley in the summer of 1878, and by 1879 Kokomo was a graowing camp with a bank, post office, hotels, and at least one smelter. From "fifteen to twenty paying mines" were in operation that year.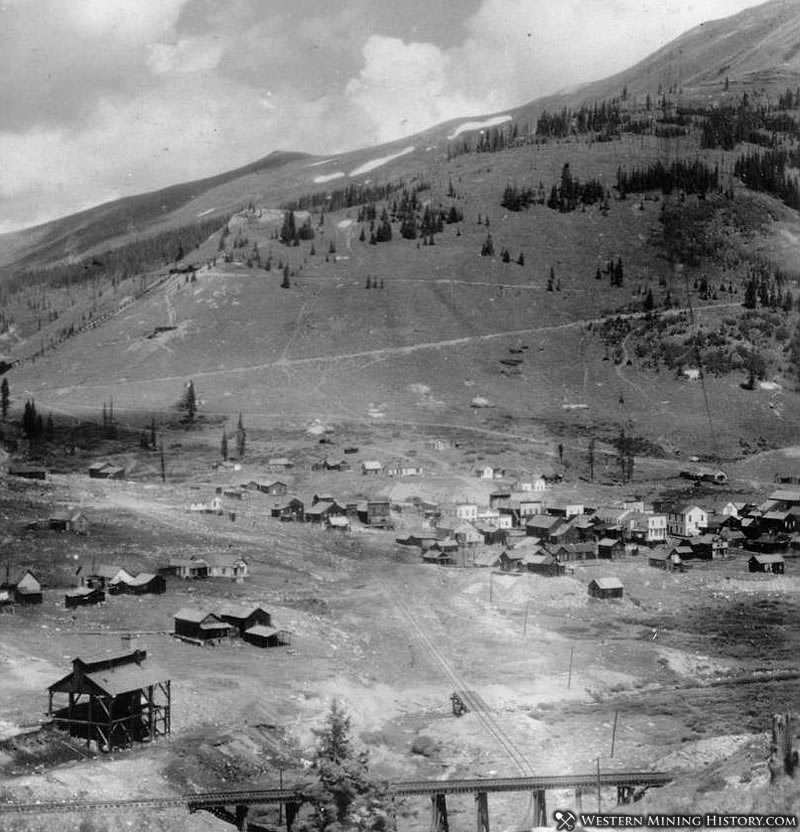 Kokomo, Colorado ca 1890
By 1881 the town of Kokomo was booming with a reported 10,000 inhabitants. While this mining metropolis had many of the features of a proper city, it also experienced the lawlessness typical of Western boom towns. A July 1881 describes the murder of two men:
In a shooting scrape this morning John D Morrissey was shot through the lungs and Dennis McDonald through the thigh, and also badly beaten about the head. Both men are in a precarious condition. Thomas Galligan, Charles Madden and Thomas Lowrey were arrested on charge of committing the deed. Cause unknown.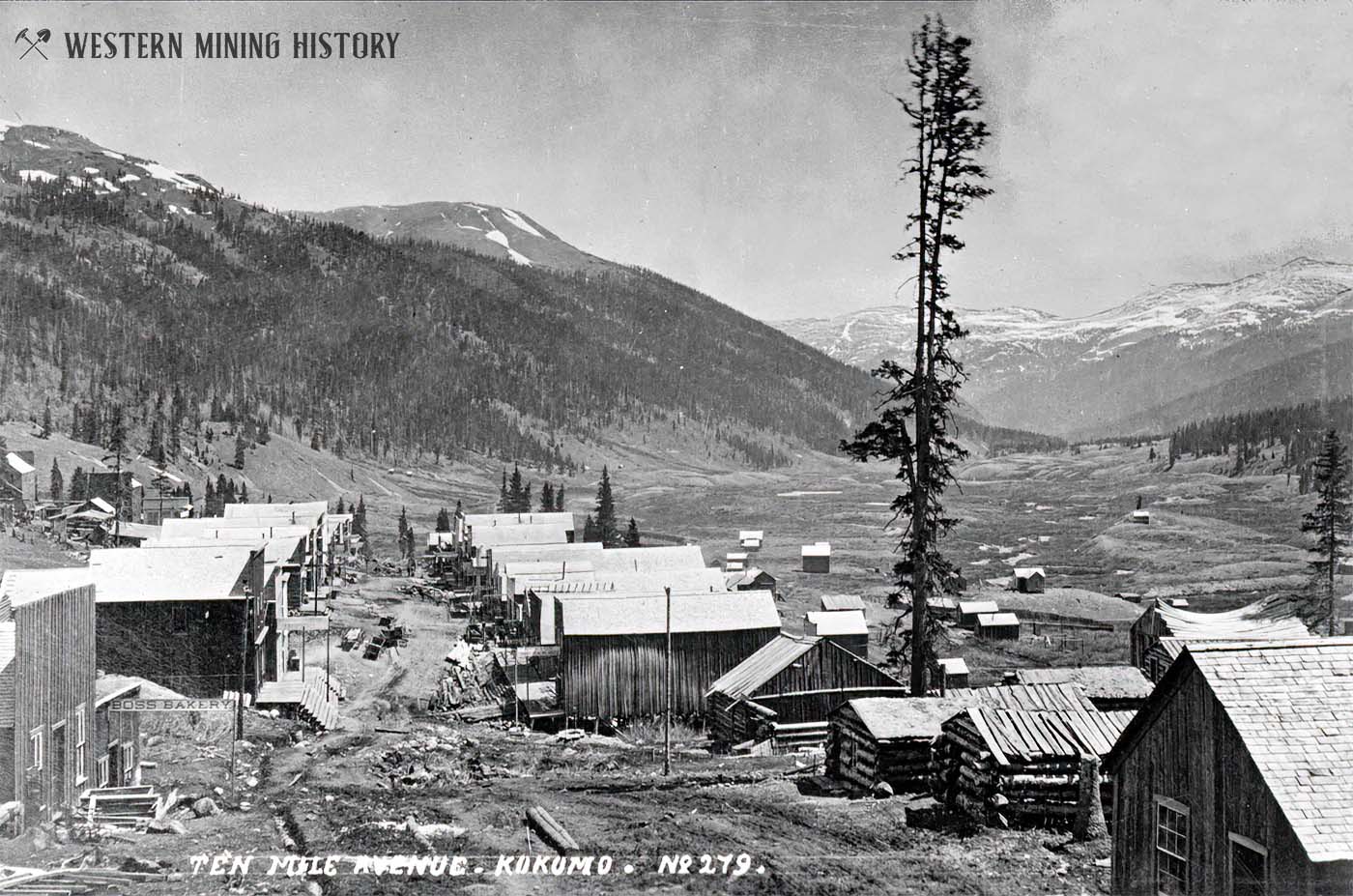 Kokomo, Colorado ca 1880
As with many hastily-built mining camps of its day, Kokomo experienced devastating fire in 1881 that burnt most of the town to the ground. The citizens rebuilt, but the local mines were already in decline and Kokomo never again reached the bustle of 1881.
The winter of 1889 brought record amounts of snow. One account states that heavy snow and wind persisted for 71 days, and the snow is seven feet deep on flat ground, often drifting up to twenty-five feet in depth.
Railroads across Colorado were unable to operate in the deep snow, raising the possibility of mass starvation at remote mining camps and cities. Kokomo was one of the most affected towns, at one point facing a food supply that would last just ten more days. Ultimately the tracks were cleared and the crisis averted, although the citizens must have suffered immensely, the details of which we will probably never know.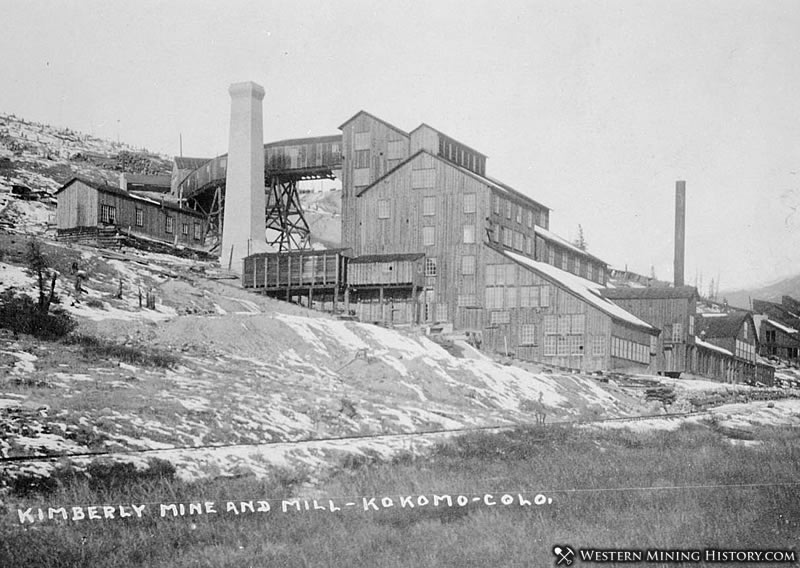 Kimberly Mine and Mill near Kokomo
As with most silver camps, Kokomo experienced periods of boom and bust over the years but remained active for many decades. The town endured until the 1960's, when the Climax mine began buying the land under the town in preparation for using the area as a tailings dump for the nearby open-pit operation.
The Kokomo post office closed in 1965. By the early 1970's tailings were being dumped at the townsite and today nothing is left of Kokomo.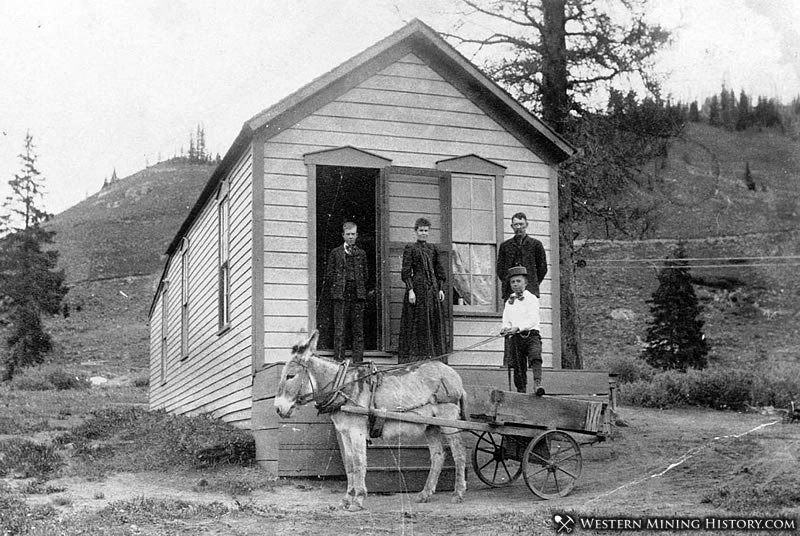 Turner residence - Kokomo, Colorado
Census records for Kokomo reveal the following populations:

1880 768
1910 193
1930 44
1940 113