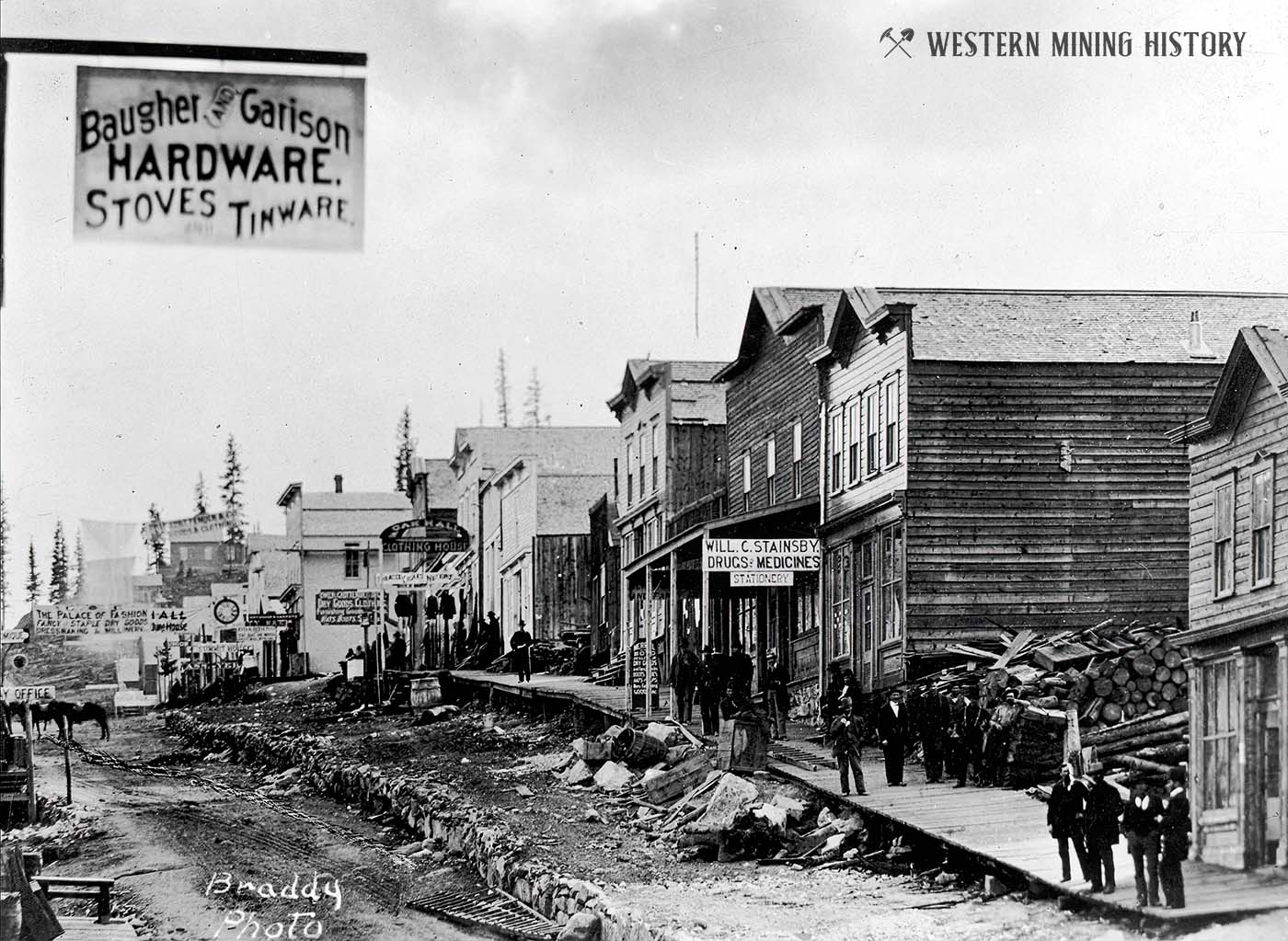 Kokomo Details
Date Settled: 1879
Current Population: none
Peak Population: ~10,000
Primary Mineral: Silver
Kokomo History
Kokomo was the center of activity in what came to be known as the Tenmile District. Minor placer gold discoveries were made as early as 1861 but significant mining in the area did not begin until after the rich silver deposits in nearby Leadville were discovered in 1877.
Significant silver deposits were discovered in the Tenmile Valley in the summer of 1878, and by 1881 the town of Kokomo was booming with a reported 10,000 inhabitants.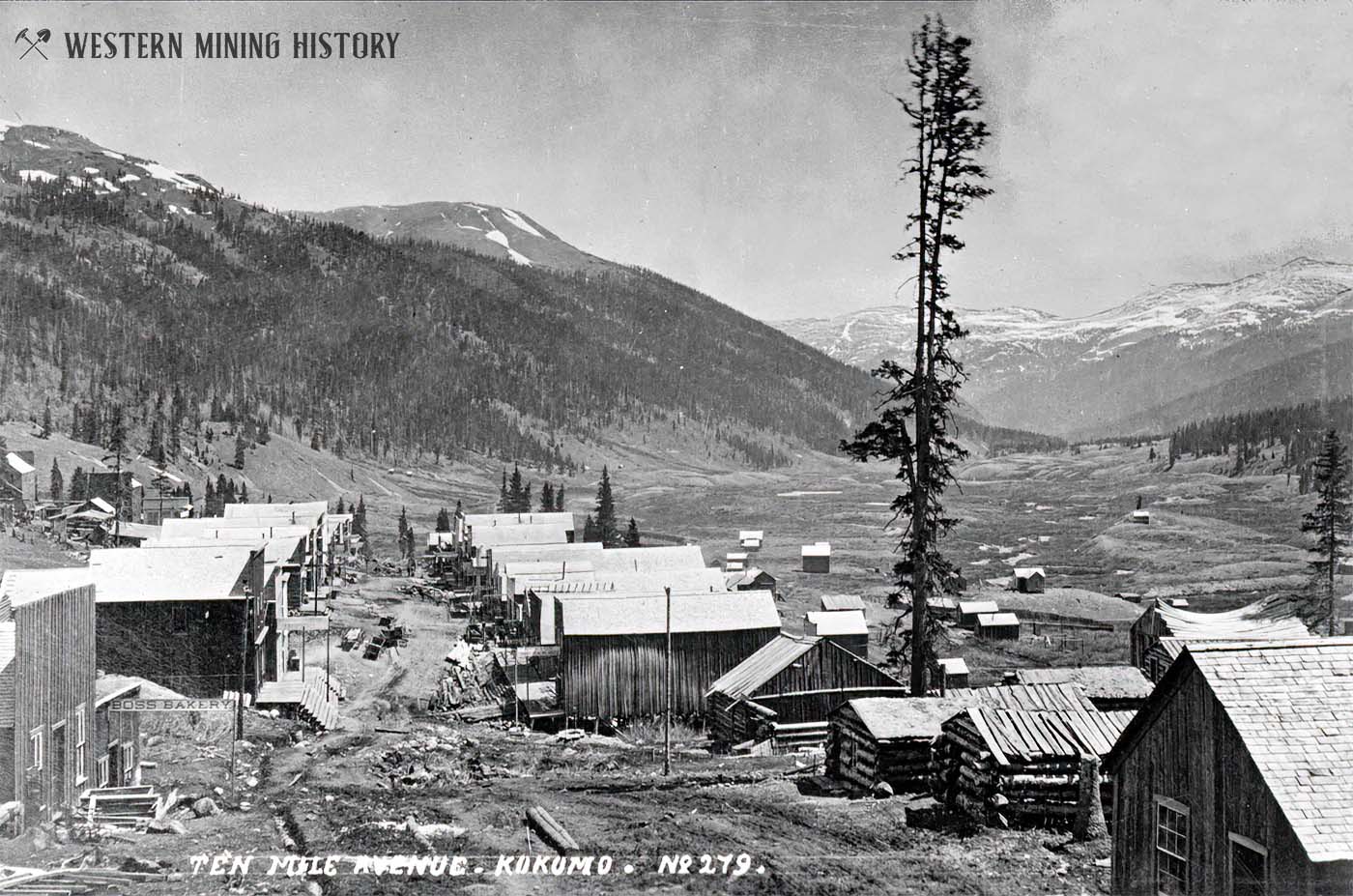 Kokomo, Colorado ca 1880
As with many hastily-built mining camps of its day, Kokomo experienced devastating fire in 1881 that burnt most of the town to the ground. The citizens rebuilt, but the local mines were already in decline and Kokomo never again reached the bustle of 1881.
As with most silver camps, Kokomo experienced periods of boom and bust over the years but remained active for many decades. The town endured until the 1960's, when the Climax mine began buying the land under the town in preparation for using the area as a tailings dump for the nearby open-pit operation. By the early 1970's tailings were being dumped at the townsite and today nothing is left of Kokomo.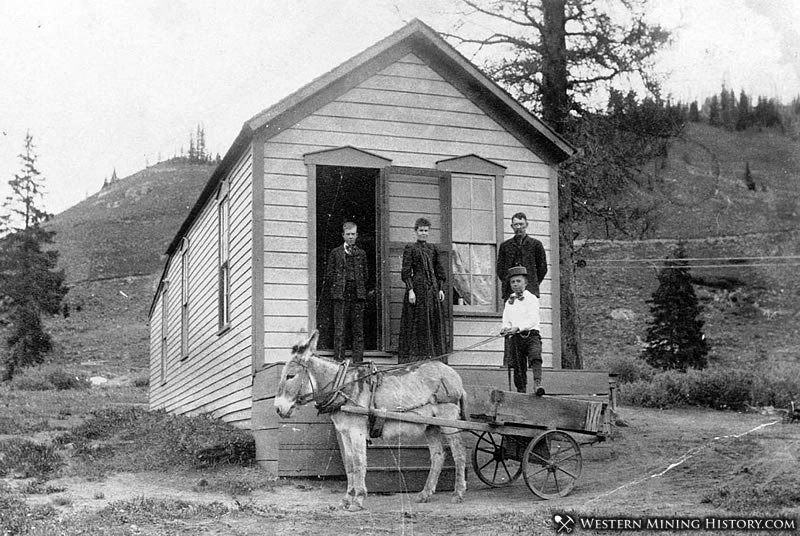 Turner residence - Kokomo, Colorado
Census records for Kokomo reveal the following populations:

1880 768
1910 193
1930 44
1940 113
Premium members have access to Google dynamic maps. Click here to read about recent changes to the maps