Montgomery History
Gold was discovered in the South Park area of Colorado in 1859. Two years passed before any serious mining in the district began. The Montgomery district was established in the summer of 1861, and the first log structure in the town of Montgomery was built that fall. By the end of the 1860's most of the gold was played out, and many citizens of Montgomery moved on to nearby mining camps.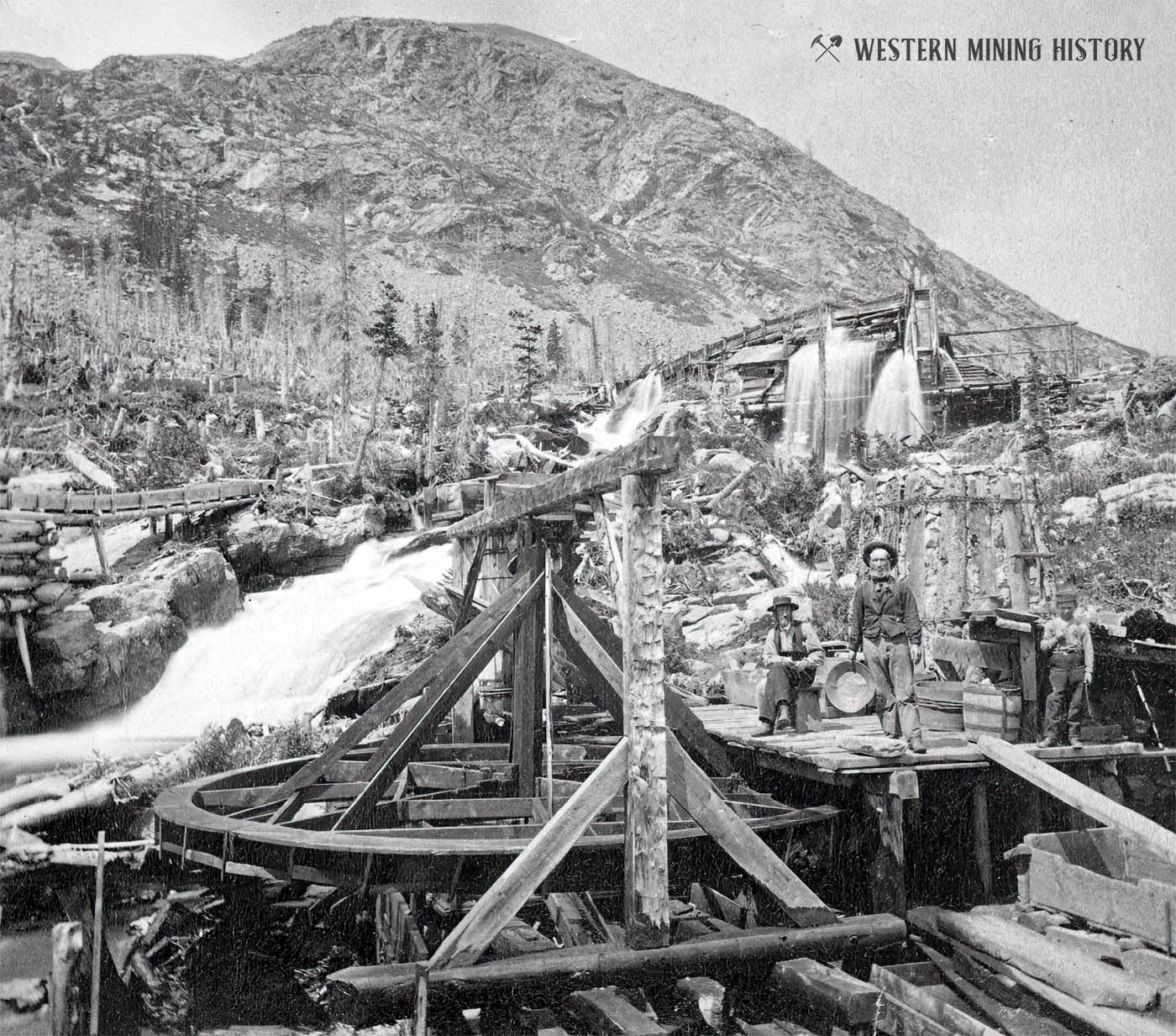 Watered Powered Arrastra at Montgomery, Colorado
Montgomery was not yet destined to be a ghost town however, as silver discoveries nearby in 1881 brought renewed prosperity to the district. The silver crash of 1893 ended this second period of prosperity, and the town began its final decline into obscurity.
Postal records indicate that a post office operated here under the name Montgomery City from 1862 to 1872, then as Montgomery from 1882 to 1888.