Niegoldstown History
The German Niegold brothers - Reinhard, Gustave, and Otto - arrived in the Silverton area around 1873. They setup camp and spent the next three decades developing their claims on Galena Mountain.
The Niegold's camp, located at the base of Stony Pass, became a popular base of operations for miners and prospectors and a stopover on the busy trail during the early boom years of the San Juan mountains. Niegoldstown received official recognition with the establishment of a post office in 1878.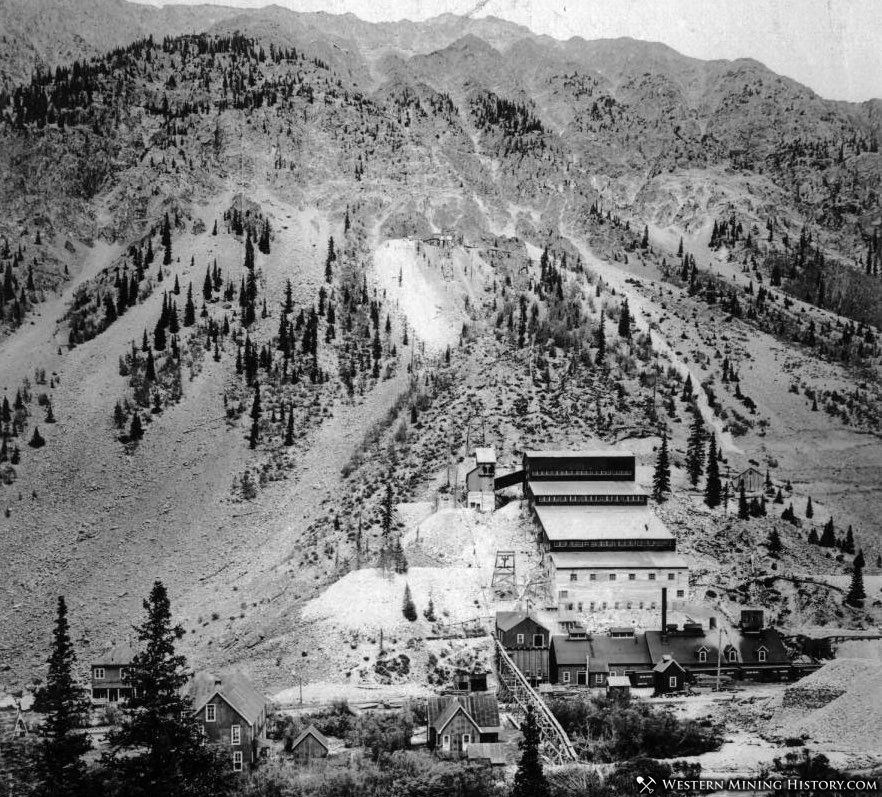 Old Hundred Mine ca. 1910

The establishment of the post office seems to correspond with the construction of the Stony Pass toll road which increased traffic through the area significantly and made Niegoldstown an important stop on one of the first transportation routes in the region.

The post office closed in 1881, indicating that Niegoldstown's peak activity only lasted a few years. The location remained the site of active mining and the home of miners for decades however as mines like the Old Hundred built boarding houses for its miners.

Lacking the capital to properly develop the mine, The Niegolds sold or leased interest in the Old Hundred mine around 1903.

In the first decade of the 1900s, over a million dollars was invested on the Old Hundred mine infrastructure, including the mill, aerial tram, and the boarding house that still stands today. The mine was said to have been a failure, only returning a fraction of the initial investment to the new owners.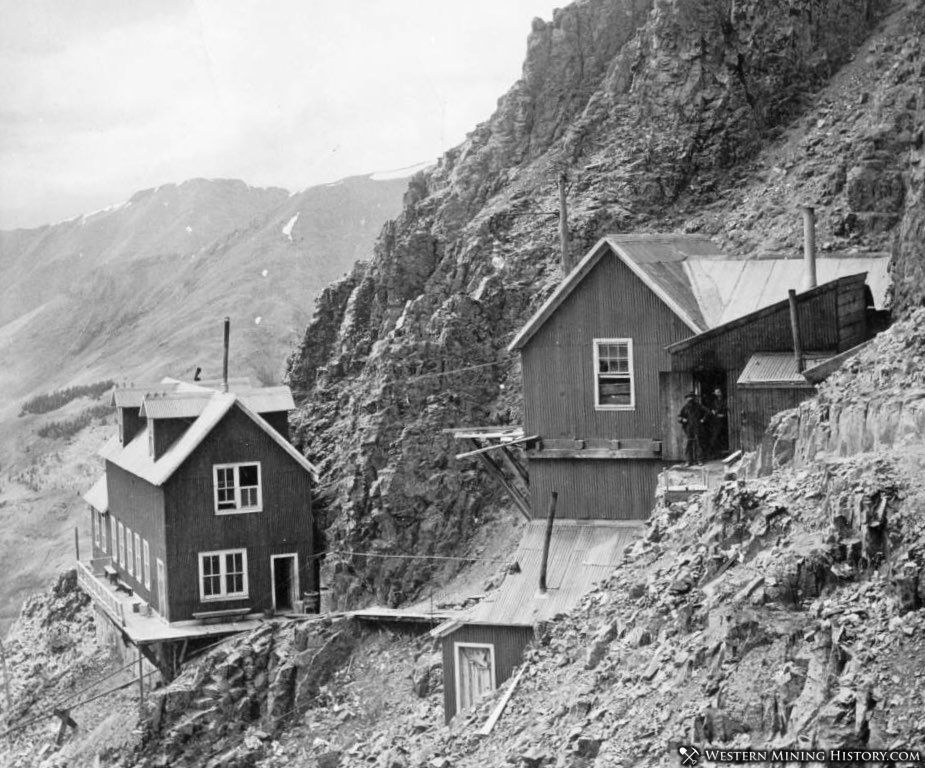 Old Hundred boarding house ca. 1910
Today the Niegoldstown site is near the Old Hundred Mine which is open for tours in the summer. The mine is famous for its boarding house, built in 1904, which is situated precariously on the side of the mountain at 12,000 feet in elevation.
I have been unable to locate any photos of the early camp of Niegoldstown during its peak years of 1878-1881.